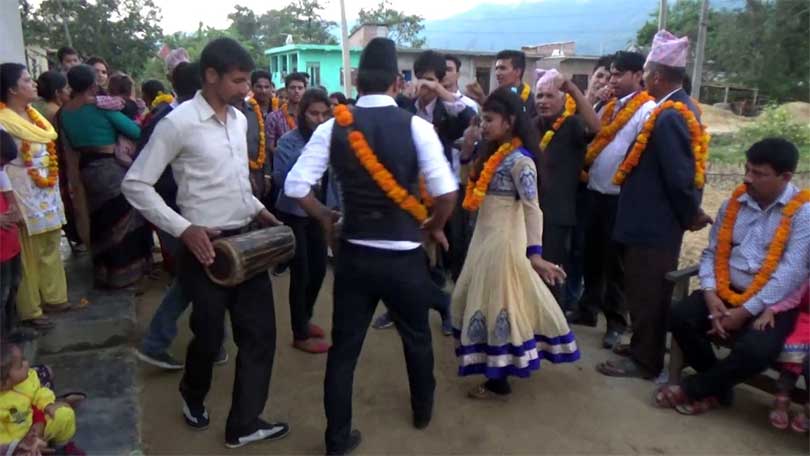 Kathmandu, November 5
Kathmandu District Administration Office and Metropolitan Police Range in the district have made a decision to restrict citizens from playing Deusi-Bhailo during this year's Tihar festival after 10 pm every night.
Chief District Officer Ram Prasad Acharya says individuals and groups continuing the cultural activities after the time will be booked.
The local administration has decided to impose a restriction on the singing and dancing during nighttime suspecting the festival can be taken as an excuse to carry out criminal activities as well.
"We have requested the citizens to play Deusi-Bhailo by maintaining the festival's value," Acharya says, "We will not accept activities that criminalise the festival and that promote hooliganism."
Though the administration has been fixing the time limit for Deusi-Bhailo every Tihar, the order is largely ineffective.