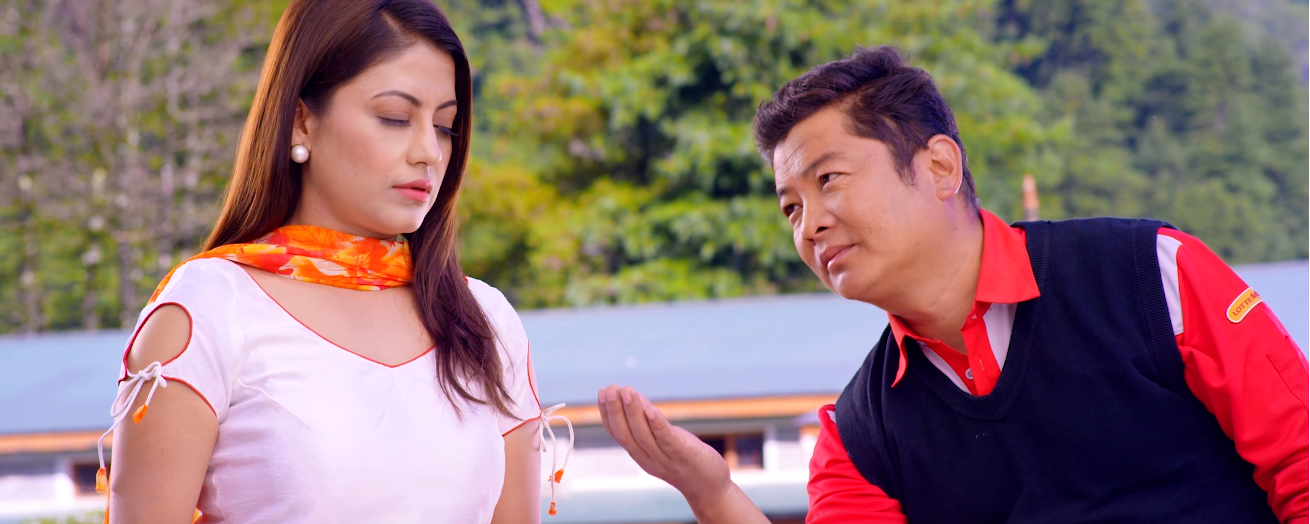 Love stories are a filmmaker's bread and butter. They are made because the audience can relate to them. Every other week there is a romantic movie released in Nepal and this week it was Akash Adhikari's romantic drama, Kanchhi.
The movie revolves around the life of Hira (Dayahang Rai) and Kanchhi (Sweta Khadka), both of whom have carved out a respectable life for them in the high Himalayan region of Nepal. These childhood friends fall in love but are afraid the society won't let them be together. But their desire to get one another's love is so strong that neither their family nor the opposing society can stop them.
The first half of the movie begins by establishing the characters, but is over-stretched; the movie loses the audience midway with its over-the-top dance numbers and melodrama. The second half is pretty much the same, apart from the climax. The climax grabs the audience's attention but that's about it.
The screenplay written by Yam Thapa tries to integrate many issues into one film which confuses the audience. The script has not helped the actors as well. Rai is average throughout the film. The director hasn't helped him, putting him in shady dance numbers, knowing he can't dance.
Khadka, who is also the producer of the film, is quite irksome throughout the film and her lack of acting experience is quite obvious, especially in the emotional scenes. Supporting actors Anu Shah and Bhumika Shrestha don't have major roles and have done a fair job of it, especially Shrestha, who plays the role of a transgender, does her part well.
Binod Neupane, the main antagonist in the film, has tried his best but doesn't stand out. Nir Shah, along with Kameshwar Chaurasiya, leaves his mark quite with genuine performances.
The songs appear abrupt throughout the film. The background score is too loud, dubbing isn't synchronised well and the editing could have been better. The cinematography is alright but the action scenes aren't the best. Watching Rai dance donning polka dots makes you wonder about the choreography.
Overall, the movie tries to send 'good' message as it talks about inequality, poverty, health care, and foreign employment. But the poor presentation leaves the audience perplexed.
Genre: Romance/ Drama
Director: Akash Adhikari
Cast: ShewtaKhadka, Dayahang Rai, KameshworChaurasia, Nir Shah
Screening in cinemas near you