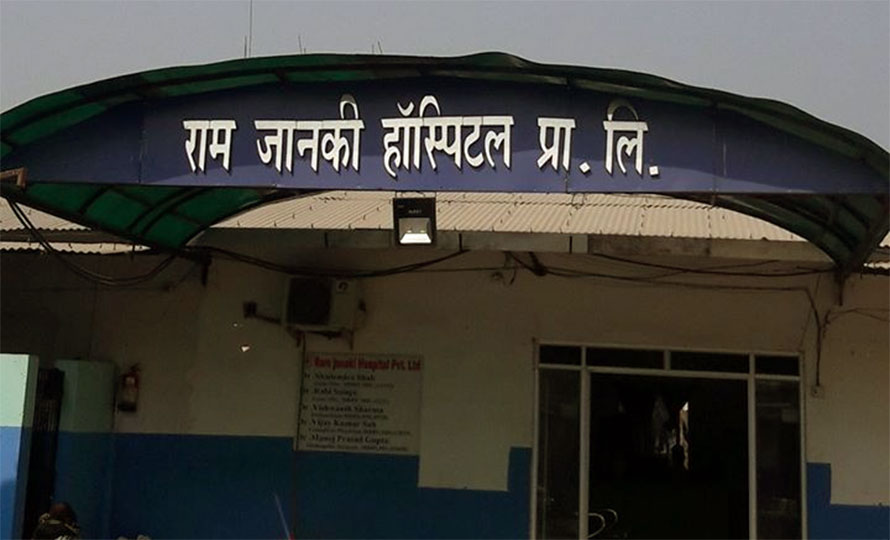 Janakpurdham, August 7
A new mother has died after doctors allegedly gave her a wrong blood type after her caesarean, in Janakpurdham on Friday.
The 22-year-old Ganga Devi Mahato, a resident of Gaushala municipality in Mahottari, had given birth to a baby girl at Ram Janaki Hospital of Janakpur sub-metropolitan city-6, on Wednesday night. After the operation, she was required to have blood transfusion to recover.
The woman's blood was O Positive, but the doctors gave her B Positive blood, claim the deceased's kin.
"We have arrested two doctors to investigate into the case," Dhanusha Chief District Officer Prem Prasad Bhattarai says, "Both have been kept at the District Police Office."
Bhattarai assures a serious investigation and appropriate action against the culprits.