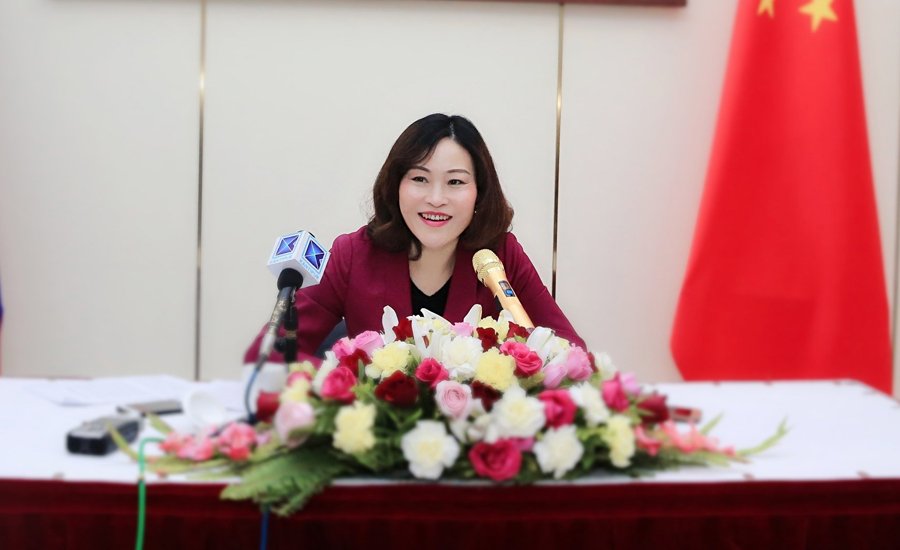 Kathmandu, May 1
Chinese Ambassador to Nepal, Hou Yanqi, has met three top leaders of the ruling Nepal Communist Party separately on Thursday and Friday.
As internal disputes in the ruling party are at their peak, the Chinese ambassador's separate meetings with key power players have received significant attention. Earlier last year, the party was criticised for embracing Chinese President Xi Jinping's thoughts.
Hou had met Prime Minister KP Sharma Oli on Thursday afternoon at his residence in Baluwatar. On Friday, she first went to the party's executive chairman Pushpa Kamal Dahal's residence in Khumaltar for a one-on-meeting. Immediately, she went to Madhav Kumar Nepal's residence in Koteshwar for a similar meeting.
Dahal's secretariat says the leader thanked the ambassador for China's support to Nepal's Covid-19 response, expecting further support. Likewise, the envoy discussed with Nepal various dimensions of the bilateral ties, according to Bishnu Rijal, the deputy chief of the party's foreign affairs department.