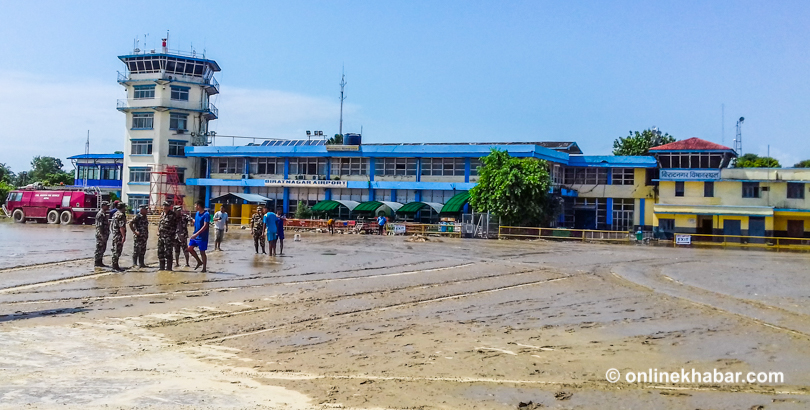 Biratnagar, December 13
The Biratnagar metropolitan city has begun a feasibility study in a bid to seek a long-term resolution to the inundation problem in the city.
The study began with the assistance of the Asian Development Bank. The metropolis is inundated every year during monsoons as the city doesn't have proper outlets.
Mayor Nagesh Koirala informed that the city was seeking a scientific solution to the problem that has plagued the city for years.
The feasibility study team is now inspecting various wards that suffer the most during monsoons. Koirala further said the consultants from ADB were now studying how the inundation in the metropolis could be released to the Singhiya and Keshliya streams.
"Along with the ADB team, I'm visiting the areas that are most affected during rains. The team would prepare the report in two weeks which would pave way for the works ahead," says Koirala.