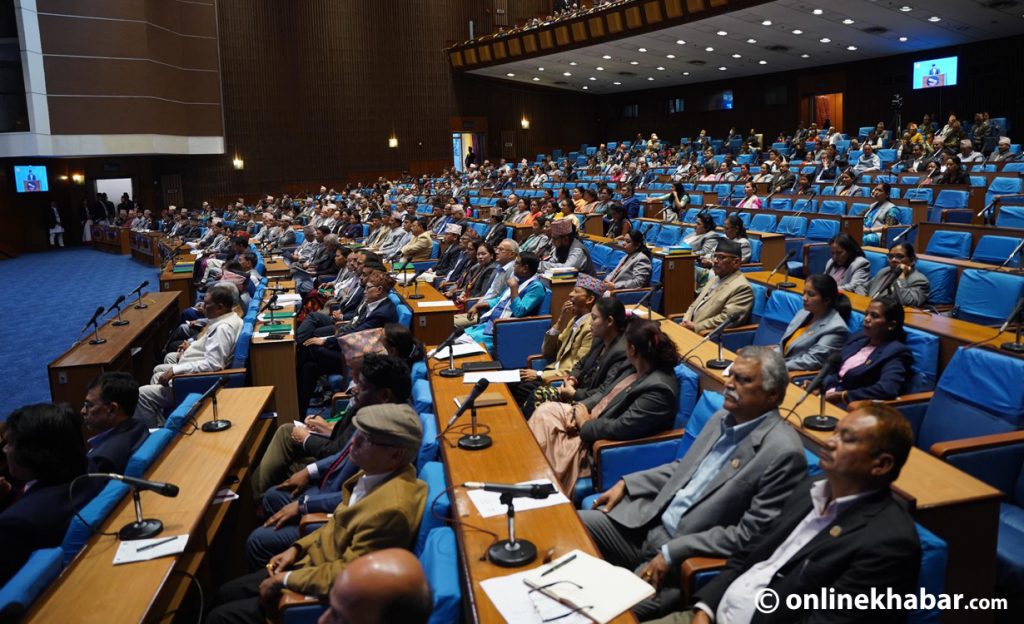 Kathmandu, August 11
Meetings of both the House of Representatives and the National Assembly have been adjourned following a protest from the UML.
The UML has been continuously demanding the formation of a high level-probe committee to investigate the 100 kg gold smuggling case. The ruling government has said the CIB is investigating the case and there is no need to form such a committee.
The next meeting of the lower house has been called on August 14 while the next meeting of the National Assembly has been called for August 16.