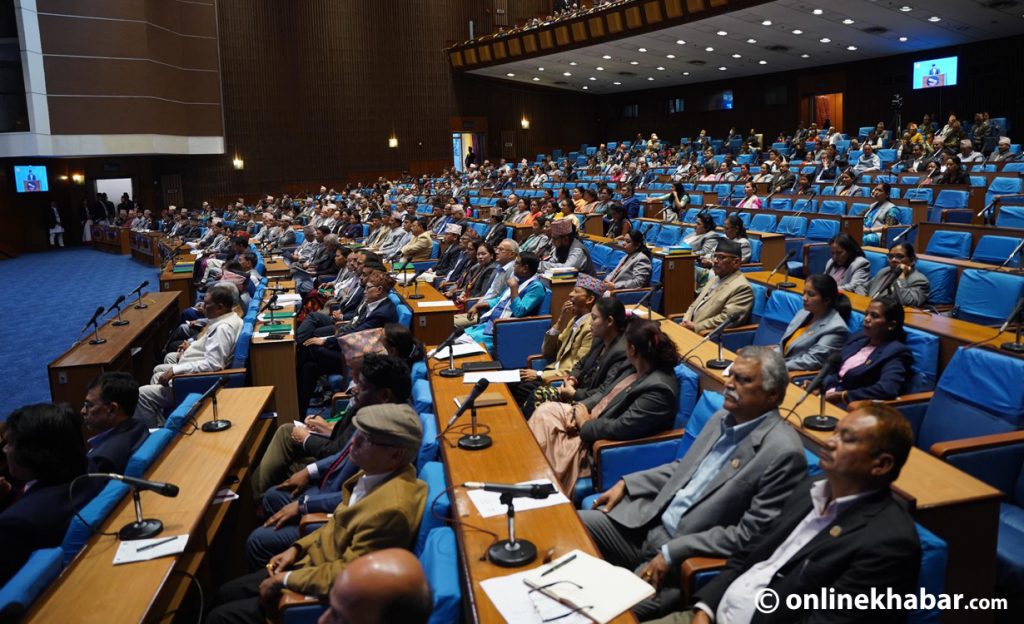 Kathmandu, November 3
The budget session of the House of Representatives (HoR) has ended on Thursday.
Speaker Devraj Ghimire read a letter from the Office of the President regarding this matter during Thursday's House of Representatives meeting.
During the meeting, Minister for Law, Justice and Parliamentary Affairs Dhanraj Gurung presented the second and third reports of the National Dalit Commission on behalf of Prime Minister Pushpa Kamal Dahal.
This session of the House of Representatives, which commenced on May 7, lasted for 180 days and saw a total of 65 meetings held within 61 days, as reported by the Federal Parliament Secretariat.
Furthermore, six joint meetings of the House of Representatives and the National Assembly took place during this period. Additionally, per Rule 56 (5) of the House Regulations, 2022, three question-answer sessions with the Prime Minister were conducted on May 18, June 23, and August 29.
In the budget session, a total of nine bills were registered, including one private bill. Among these, three have been successfully passed by both Houses. Additionally, three bills are currently under consideration in the Committees, while two were recently tabled in the House. Another bill has been registered for future deliberation.