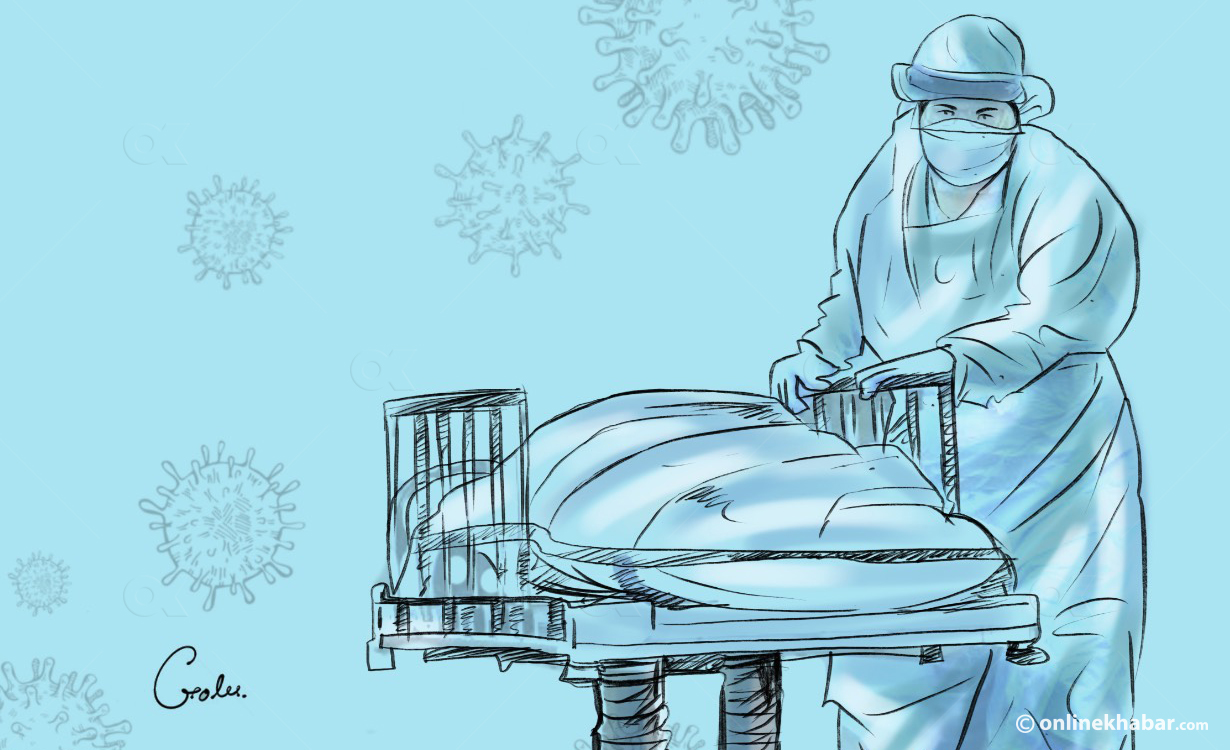 Butwal, May 22
The family of the man from Gulmi who died of Covid-19 at Crimson Hospital in Manigram of Rupandehi on Thursday has not received the victim's body yet, demanding a further probe.
The victim's brother says the case has to be investigated further as the doctors did not provide the victim any treatment after he was confirmed of infection on Monday. "If the hospital had provided good treatment, my brother could have been saved. There has been extreme negligence."
"It seems that those contracting the coronavirus infection would not get any treatment. It has to be investigated and the victim should get justice."
Likewise, the victim's brother-in-law says the victim's condition was not critical while being admitted to the hospital as he had entered the hospital on food, but he was put on a ventilator the next day.
The victim's brother has also doubted the victim's coronavirus test report and demanded the second test.