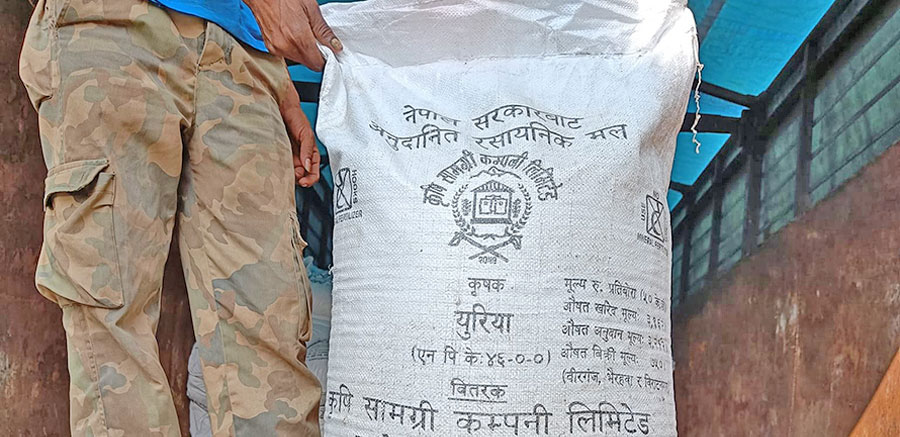 Kathmandu, December 22
The government has started homework to reduce the subsidy given to farmers on chemical fertilisers. This will double the cost of fertilisers.
If the process initiated by the Ministry of Agriculture and Livestock Development is passed by the Council of Ministers, the investment made by the government for the purchase of fertilisers will decrease by 15 to 20 per cent.
The ministry said that after the government's investment for the purchase of fertiliser is reduced, the cost of purchase by farmers will be increased to ensure supply.
"Homework is being done to reduce the subsidy given by the government to fertilisers from 80 to 60 to 65 per cent," a ministry source said.
But since this is also a political issue, it has not been submitted to the Council of Ministers yet.