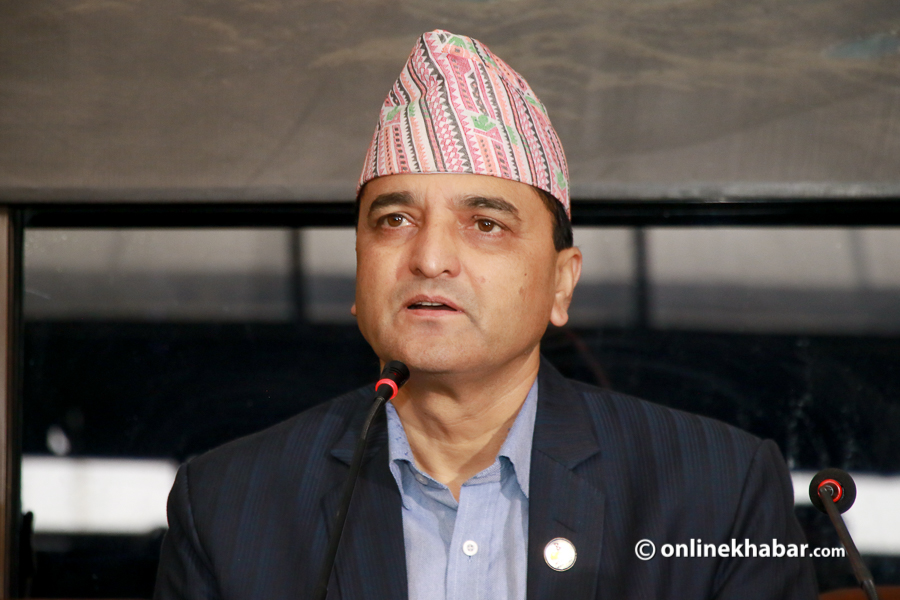 Kathmandu, August 2
Owing to a strong protest of the locals supported by local politicians, the government has stalled the proposed implementation of a master plan formulated to the development of the area around the revered Pashupati Temple in Kathmandu.
Of late, the locals are furious with the Pashupati Area Development Trust after it introduced a new master plan that proposes demolishing some residential houses in the area so as to build other structures for the use of pilgrims and other visitors there.
Putting the plan on hold, for now, Minister for Culture and Tourism, Yogesh Bhattarai, has formed a three-member committee of government officials to discuss the master plan with stakeholders including the locals and revise it. The committee comprising the chiefs of the Culture Division and Planning Division in the ministry, and the Department of Archaeology's Director-General has been given one month to complete the assignment, according to the department's DG Damodar Gautam.
Gautam clarifies the master plan will not be implemented until the committee submits its report.