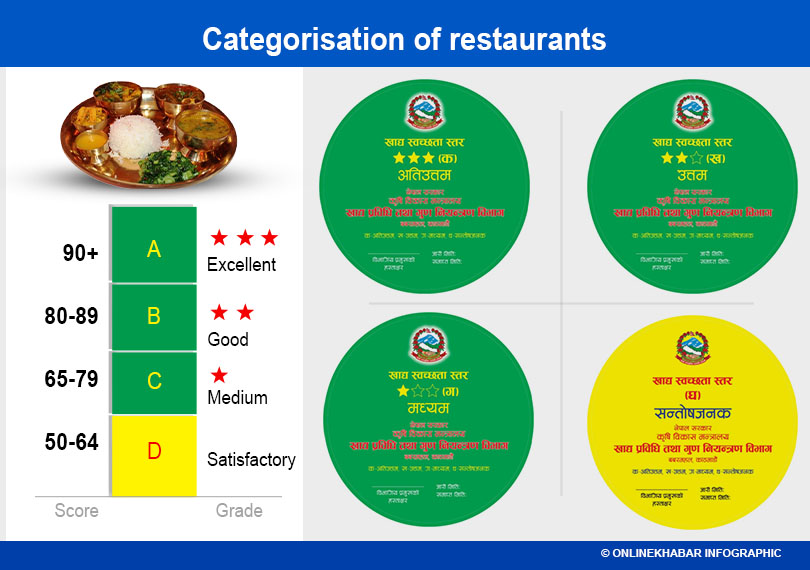 Kathmandu, October 26
In a bid to ensure quality service delivery, the government is planning to categorise restaurants operating in the country into four grades.
The plan prepared by the Department of Food Technology and Quality Control will rate the restaurants based on the level of their food hygiene as three-star (A or excellent), two-star (B or good), one-star (C or medium) and star-less (D or satisfactory).
Restaurants of big hotels, restaurants operating independently, sweet shops, canteens, cafes, tea and coffee shops, catering service providers, hostel kitchens and other kinds of eateries will be categorised, informs the Department.
The Ministry of Agricultural Development has recently endorsed the decision about categorisation.
The Department has prepared a checklist of 50 questions to determine the status of restaurants. Based on the checklist, the Department will examine the eateries and those scoring more than 90 marks will get three starts.
Likewise, scoring 80 to 89 gives the service provider two stars and 65 to 79 one. Those scoring 50 to 64 are recognised as 'satisfactory', but they do not get any star.
The top three grades will be marked with green logos and the bottom one with yellow.
The grading will be evaluated every year.