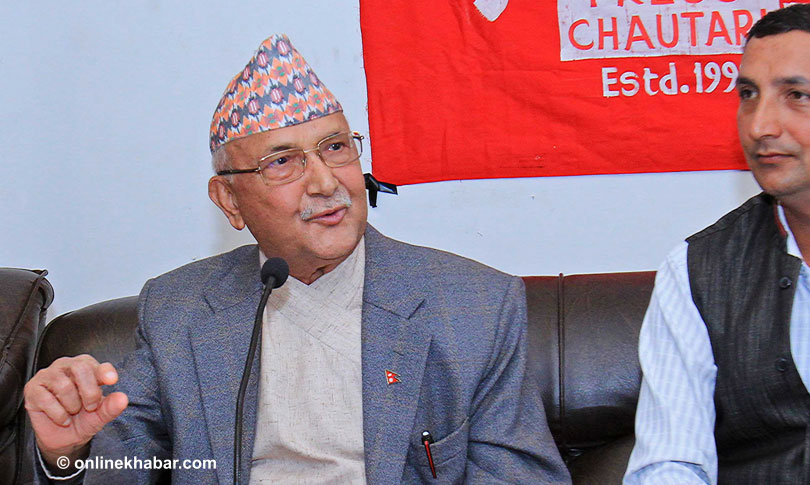 Pokhara, May 28
The CPN-UML Chairman KP Sharma Oli has accused the incumbent government of being controlled and directed by the Rastriya Janata Party Nepal, one of the major Madhesh-centric parties.
Likening the government and the RJPN to an elephant and its mahout respectively, Oli said, "The elephant looks bigger than the mahout, who controls it."
The former prime minister was of the view that the government was trying to delay the second phase of local level elections scheduled for June 14 citing the RJPN's objection.
Meanwhile, Oli, who had presented himself towards the CPN-Maoist Centre in a comparative softer tone, also accused the ruling Nepali Congress of avoiding consensus among parties on forming a unity government and resolving major political issues.
"It is Nepali Congress, but not anyone else," he said, "Who prevented consensus and enticed Madheshis."