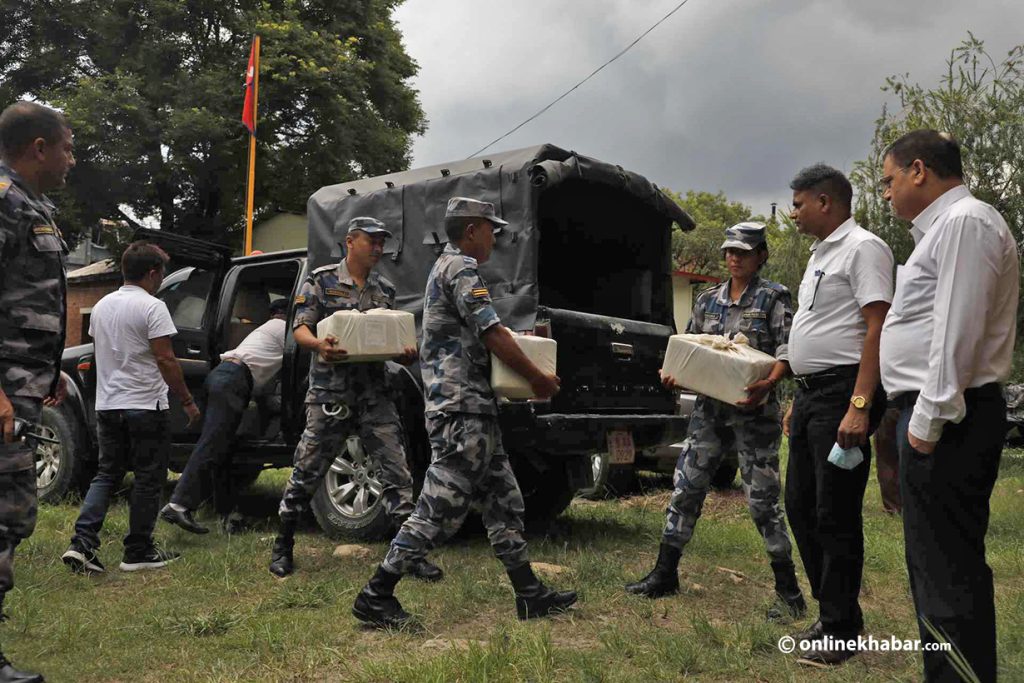 Kathmandu, September 15
The government has commenced the process of establishing a high-level inquiry commission to investigate the gold smuggling case.
Addressing the meeting of the House of Representatives on Friday, Prime Minister Pushpa Kamal Dahal informed that the formation of the inquiry commission is proceeding in accordance with the previous agreement.
"The Central Investigation Bureau has submitted its report. Now, the commission will look into the case," he said during his address to the House of Representatives.
An agreement was reached among seven parties to investigate the case. The agreement specifically outlined the formation of a commission.
A case against 26 of the 32 people arrested so far will be registered on Sunday. The CIB, in its report, has recommended a case not be registered against six people.
The CIB has recommended that the defendants be prosecuted for illegal gold trade, organized crime, Citizenship Act, Passport Act and Immigration Act.