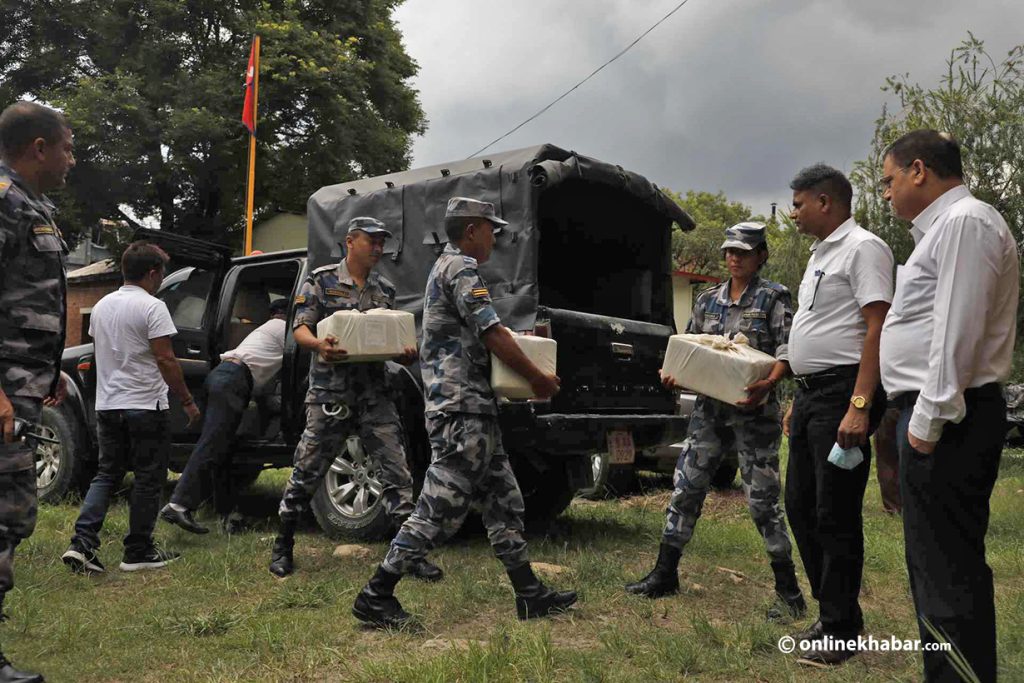 Kathmandu, September 13
The Central Investigation Bureau (CIB) of Nepal Police has implicated 50 individuals, including Amala Roka, in the gold smuggling case. Among them, 32 have been arrested while 18 remain at large.
The CIB, on Wednesday, is set to present the investigation report on the gold smuggling case to the public prosecutor's office.
Prior to this, SP Krishna Pangeni disclosed in a press conference that Amala Roka, a former vice president of the Rolpa-Kathmandu Contact Forum affiliated with the Maoist Center, is among the defendants.
The CIB has also concluded that the group involved in smuggling gold has smuggled around 300 kilograms of gold using the same method of hiding gold in brakeshoes.
CIB's AIG Kiran Bajracharya said her team will continue with the investigation into the gold smuggling case.
Bajracharya said the Chinese individuals used Nepalis to create seven companies to smuggle gold into the country. The CIB believe these companies imported different items by concealing gold in them.