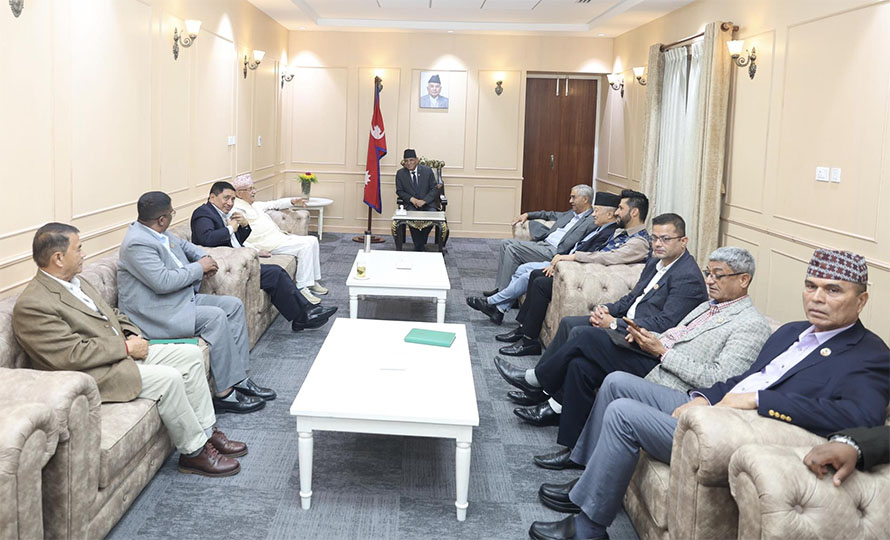 Kathmandu, August 22
A meeting of the national parties held at the Office of the Prime Minister has decided to form a high-level probe committee to investigate the gold smuggling case.
With this, the house impasse will also end as the UML has been assured by the ruling coalition that a committee will be formed to investigate the case.
The committee will not affect the investigation being done by the Central Investigation Bureau and will be led by a high court judge. Subas Chandra Nembang of UML, Ramesh Lekhak of Nepali Congress and Hit Raj Pandey of Maoist Centre will prepare the draft proposal to form the committee.
President of Rastriya Swatantra Party Rabi Lamichhane said that the parties have agreed to prepare the draft of how the committee will work by Tuesday.
Prime Minister Pushpa Kamal Dahal had summoned the meeting of the national parties to find out ways to end the deadlock in the parliament with had been continuously obstructed by the UML since July 26.
The UML was obstructing the parliament for long demanding the formation of a probe committee.
PM Dahal, Deputy Prime Minister Narayan Kaji Shrestha, NC President Sher Bahadur Deuba, UML chair KP Sharma Oli, RSP President Lamichhane and other politicians were also present at the meeting.