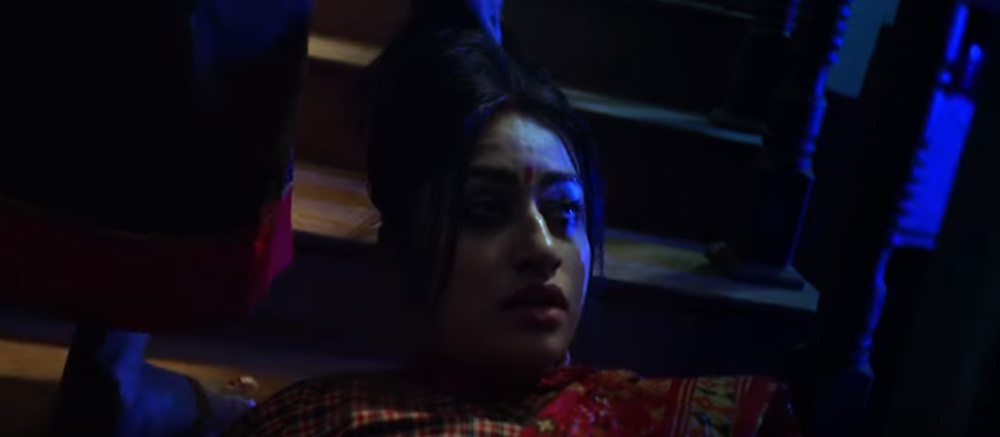 Because a very few 'horror' movies have been made in the Nepali cinema industry, this week's release Ghar essentially offers a different taste to the audience.
It tells the story of a haunted house in the Nepali context. The story begins by projecting common aspirations of an ordinary Nepali family; and the horrors are gradually added to it. As the movie moves from a realistic setting into the supernatural realm; the audience sees its Nepali identity gradually fade away and ends up watching a generic horror movie.
Though the movie may not meet international standards of the genre, it offers the taste of a horror movie to regular Nepali moviegoers. Besides, the movie also embeds humour, and this makes the movie more acceptable to the audience.
Horror with humour: A psychological remedy
'Horror movies' as a genre hold a unique position in the discipline of film art because people have different expectations from them. They are not watched for the stories they have, but the way they affect your psyche, especially your fears. Such films capitalise on people's interest in death and morbidity.
Psychologists say people's love for macabre is paradoxical because in them, they look for what they hate and are afraid of in their real life: death. While the same theory applies to the genre of tragedy, it is more apparent in horror films–tragedies shock you once, usually at the end; but the horror films shock you from the beginning to the end. Optimistically, the scholars explain that such art forms enable people to cope with such real-life situations because they allow you to fantasise the reality so as to get away from the imminent fears.
Ghar writer and director Arpan Thapa seems to have understood this theory quite well as he mixes common human fears with humour. When you see a ghost in the movie, you don't only get frightened, but laugh at it. The apparition has long, messy, multicolour hair, a big head over a thin body, pointed chin and sharp teeth. Later, you see the characters perceiving each other as ghosts. As an adult viewer who is already certain that the existence of ghosts in this world is uncertain, you cannot just get frightened by the visuals; you have to laugh at them. (By the way, the censor board has given an 'A' certificate to the movie.)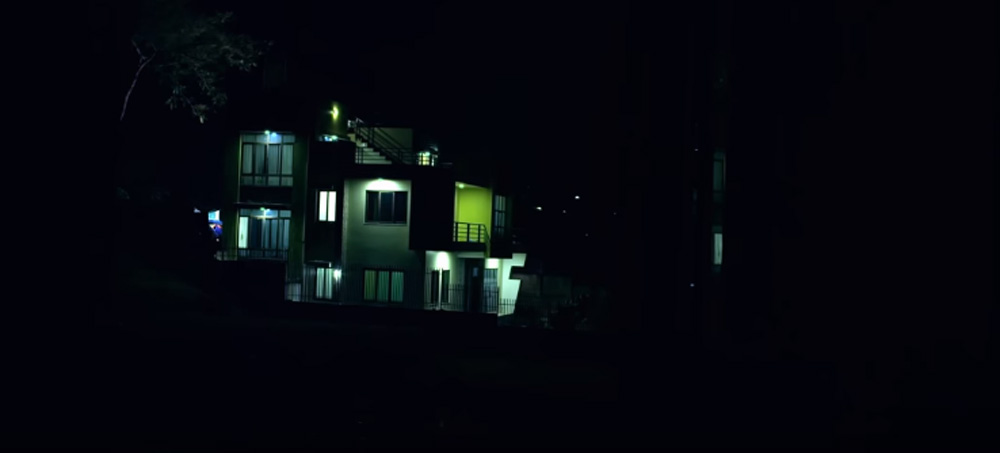 Acting and cinematography
In particular, two lead characters of the movie have worked hard to maintain a balance between horror and humour. Saru, played by Surakshya Panta, has been given an uncomfortable yet funny appearance as a pregnant woman. Her belly is excessively big; and her behaviour with her husband, Shiva, played by director Thapa, is immature. Her facial expressions during conversations is also charged with subtle humour.
Maya, a relative of Saru (you know it later that the two women are not sisters), played by Benisha Hamal, is also funny. You notice it when she joins Saru and Shiva during a puja, picks some flowers from Shiva's hands and fakes praying. Later, you see her in mismatching apparels and make-ups.
Panta and Hamal impress in their 'abnormal' roles. Working as ghosts and the ones haunted by them must have been challenging for these women; but they succeed. Asmita Khanal as Maya's friend also contributes tothe  humour of the movie. Her acting has improved from her debut performance in Katha Kathmandu last year. Saroj Aryal is okay.
But, director Thapa is misfit as an actor. The regular villain figure of the industry fails to reflect troubles that his family goes through in his facial expression, gesture and conversations. His role is not as significant as Panta's and Hamal's and he gets a shorter screen time. But still, a more skilled replacement could have best utilised the available time and make an impressive performance on a par with the ladies.
Like any other horror movie, Ghar also uses a lot of visual and sound effects to tell the story. The difference between darkness and light is important here; the audience clearly knows that the presence of sunlight is absence of haunting. The scenes of nighttime and darkness have been shot well.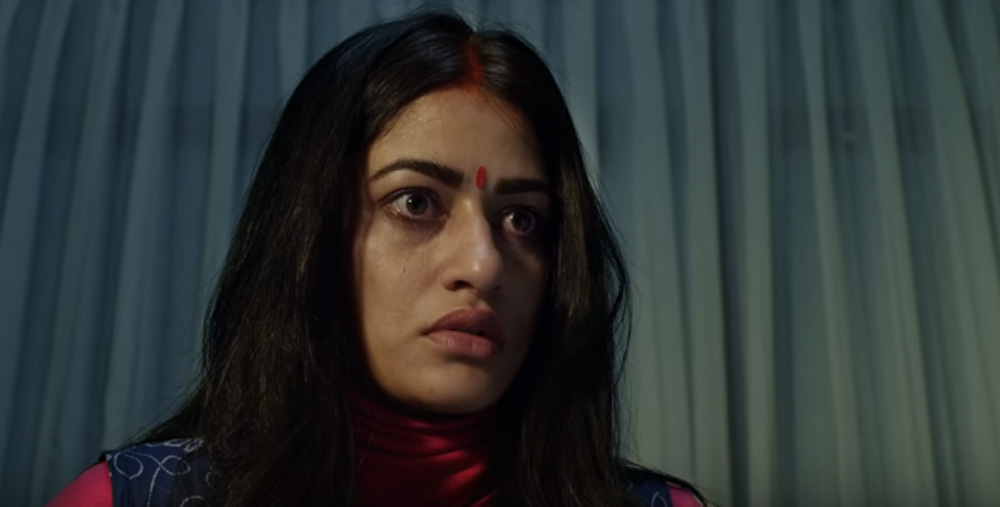 The use of different types of background sound is okay so as to create a sense of fear in the audience. But, the movie uses background sound so much that some audience members find it noisy and disturbing, especially in the second part.
Misses
The saddest thing about this movie is its end. In fact, the movie does not have any end; the curtains fall with a promise of continuity. Rather, the writer-cum-director should have chosen to end the movie in a perfect circle—as the movie begins from a realistic setting, it could have returned to reality by the end.
Though the movie is compact with a run-time of 90 minutes, it includes some unnecessary shots. Take, for example, the 'bed scene' in the first five minutes. You see a couple make love in the dim light; but this scene does not connect to any other element in the movie. Likewise, Saru's conversation with the housemaid is unnecessary; it does not move the story anywhere, neither does it provide any additional information to the audience.
Like every other Nepali movie, Ghar also includes some elements which the story does not justify. You hear Maya plotting a conspiracy against Saru and it forces you to think that she is responsible for everything wrong; but the story does not prove how she makes everything happen. She says she posses a video that will ruin everything; but what is that about?
Verdict
Comparing the movie against benchmarks of Hollywood horror films, Ghar would not meet the standards; but in the Nepali context, this production definitely stands out.
If you dare being spooked, go watch it.
—
Ghar
Runtime: 90 minutes
Genre: Horror
Screenwriter/Director: Arpan Thapa
Cast: Arpan Thapa, Surakshya Panta, Benisha Hamal, Asmita Khanal, Saroj Aryal, Shristi Maharjan, Bikash Khanal
2.5/5