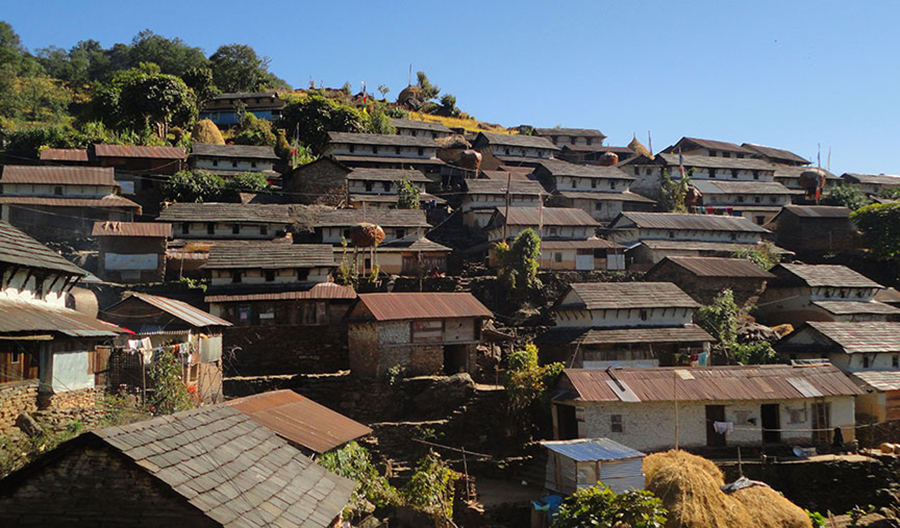 Pokhara, March 28
The local government in Ghalegaun, a popular village among foreign and internal tourists of the country, of Lamjung district has introduced a new rule to avoid the presence of an outsider in the village during the ongoing coronavirus infection fears.
Now onwards, if any local in the village, known for its homestay facility, hosts a guest, s/he will be fined from Rs 20,000 to Rs 50,000, according to Prem Ghale, the chairperson of Kwholathosar rural municipality. The decision will be implemented until April 13.
Ghale says the decision was made after some domestic tourists were found to be visiting the village on their motorbikes of late.