Nepal's relations with world powers are in discussion in the Kathmandu press today. The United States government's Acting Deputy Assistant Secretary of State for South Asia David J Ranz suggesting that the United States is not pressuring Nepal to be pro-US has been featured in a few papers along with news of Chinese officials in Kathmandu voicing concerns about Nepali MPs attending a 'Free-Tibet' conference in Latvia.
Here is a summary of important, ignored and interesting stories from the cover pages of national broadsheets:
Important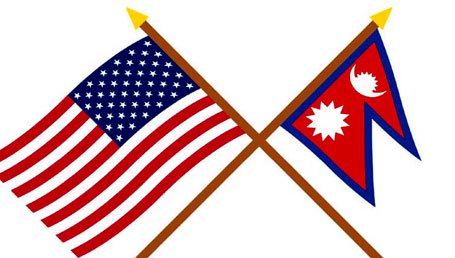 US official asserts Indo-Pacific Strategy is not against any country
Kantipur, Republica and The Kathmandu Post reports that a senior US State Department official has said that his country is not asking Nepal to be "for" the US or "against" any other country. Acting Deputy Assistant Secretary of State for South Asia David J Ranz dismissed suggestion that US was exerting pressure on Nepal to be part of its Indo-Pacific strategy, thereby making this Himalayan nation to choose US over other countries.
Although he did not mention anything about BRI projects, Ranz's remarks come at a time when a section of analysts arguing that mega projects that Nepal is hoping to develop through loan under China's BRI could push the country into a debt trap. He said that the title BRI looked wonderful, but focus should be on its projects.
Chinese officials voice concerns as Nepali MPs attend Free-Tibet conference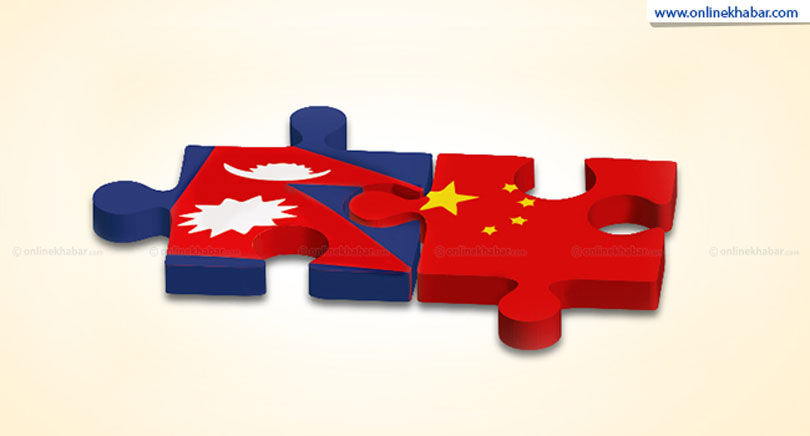 The Kathmandu Post and Republica report that Chinese officials have voiced serious objections to the participation of two Nepali lawmakers in an event in Latvia related to the 'free-Tibet movement'. Chinese embassy officials in Kathmandu expressed their objections to Speaker Krishna Bahadur Mahara on Tuesday over the participation of Samajwadi Party Nepal (SPN) lawmaker Pradip Yadav and Rastriya Janata Party Nepal (RJPN) lawmaker Iqbal Miya in the Tibet-related event. The Chinese officials cited the government's commitment to the One China policy.
Meanwhile, lawmakers Yadav and Miya have claimed that they decided to take part in the event because they were unaware of its link with the Tibet movement.
Ignored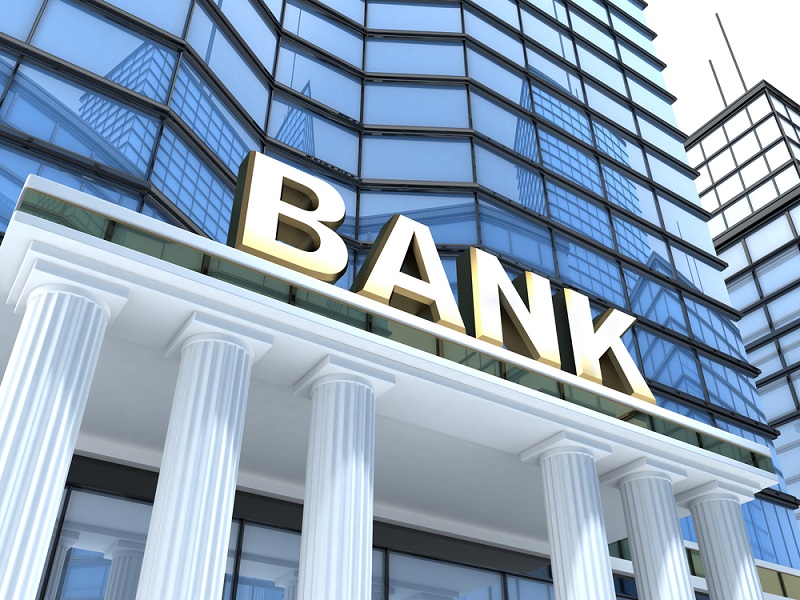 Net profits of all commercial banks increase
The Kathmandu Post reports that almost all of the 28 commercial banks in the country have posted a significant increase in their net profit in the first nine months of the current fiscal year, although they had been complaining throughout the period about the shortage of loanable funds and were reluctant to reduce the interest rate on loans. The unaudited third-quarter financial reports published by 'A' class financial institutions show that the banks secured profit worth Rs 44 billion in total, a growth of, on an average, 17 percent. Except Civil Bank and Century Bank, all 28 banks have secured net profit of over Rs 1 billion.
Govt won't let NGOs/INGOs sell land
Republica reports that the government plans to ban the sale of land belonging to national and international NGOs, consumer committees and private and community organisations until the bodies that have been probing various land scams complete their investigations. Officials at the home ministry said that they took the decision suspecting that land brokers who have captured government land in various ways may illegally sell or transfer such properties to sundry individuals or organisations to avoid action by the government.
Students made to walk an hour in 40 C
Kantipur reports that students in Rautahat were made to walk three kilometres in 40 degree centigrade to welcome Vice President Nanda Bahadur Pun on the occasion of  Janaki Jayanti. The students were not provided water and many didn't even have slippers on. The local government had issued a circular making it mandatory for all schools to send their students. However, they did not provide transportation, nor did they provide the young students water.
Interesting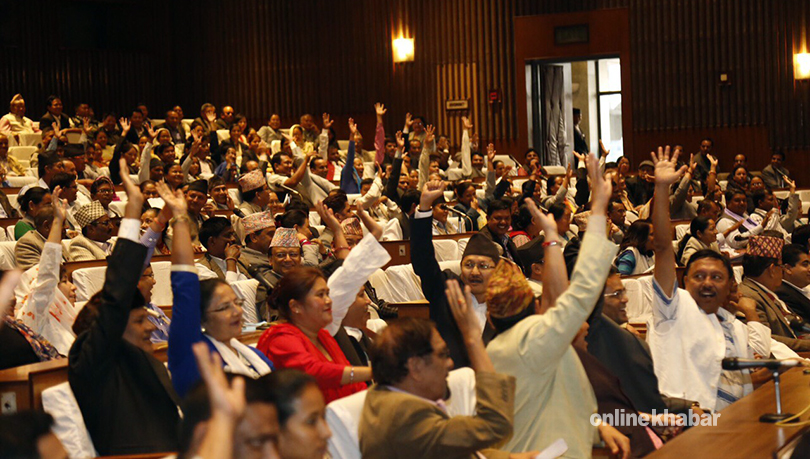 MPs ask for Rs 100 million each
Naya Patrika reports that parliamentarians have asked the Finance Ministry to increase the Local Infrastructure Development Partnership Program budget from Rs 40 million to Rs 100 million. MPs have been pressurising the Speaker and ruling party leaders to increase their budget. However, the Finance Ministry doesn't want to increase the budget.
 Marwadi Council pay only Rs 51,000 rent per year
Annapurna Post reports that the Marwadi Council pays a mere Rs 51,000 a year for using 10 ropani land belonging to the Pashupati Area Development Trust. The Council has been running a dharmashala (travellers' inn) in the area since 1982. Ratiram Agrawal had asked for 1 ropani land to look after the stray cattle around the Pashupati area then. However, an official at the Trust shares that the Council then used various ways to take around 9 ropani land afterwards. The Council renting out shutters has been earning millions, however they haven't increased the rent amount.
Highway under person's name
Nagarik reports that nearly 1.5 hectare land belonging to the government in Siraha is under the name of a person. The land also includes the East West highway. The land which also has a community forest is under the name of Phauj Bahadur Bhatta Chettri. Officials at Land Revenue Office say that the land was illegally passed on with the help of a CDO in 2000.
---
Published on May 15th, Wednesday, 2019 9:40 AM
---
Download Onlinekhabar App. Android click here & IOS click here . Keep in touch with us on Facebook, Twitter & YouTube.