Telecom service provider Ncell moving the Supreme Court claiming that capital gains tax determined by the Large Taxpayers Office is not in accordance with the law has been featured in most national dailies along with the news of the ruling Nepal Communist Party naming chairpersons and secretaries of all the 77 district chapters.
Here is a summary of important, ignored and interesting stories from the front pages of national broadsheets:
Important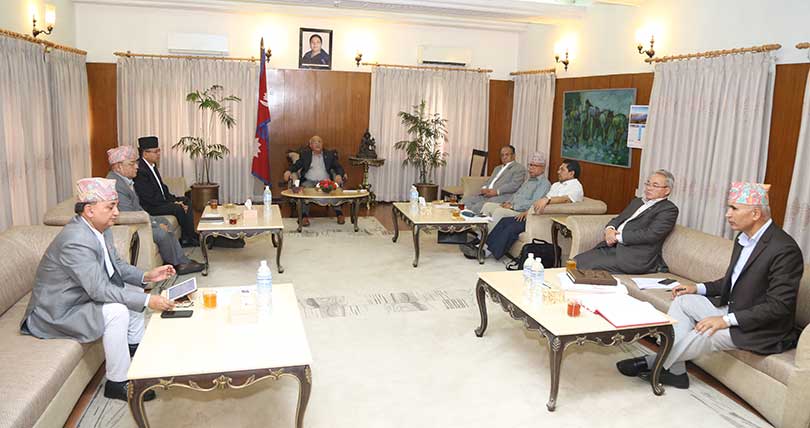 Unified NCP to hold general convention next year
Naya Patrika, Nepal Samacharpatra, Kantipur and The Himalayan Times report that addressing the programme organised to mark the formation of the original Communist Party of Nepal on this day in 1949, NCP cochair Pushpa Kamal Dahal said his party would hold its first general convention within a year.  He said the NCP would also hold its districts and diaspora committees' conference within eight months.
The ruling party on Monday named chairpersons and secretaries of all the 77 district chapters at a programme organised to mark the formation of the original Communist Party of Nepal on this day in 1949.
The ruling party named former CPN-UML leaders as chiefs of 45 district chapters and former CPN-Maoist Centre leaders as chiefs of 32 districts. The party's secretariat meeting held at the prime minister's official residence in Baluwatar on Sunday had unanimously finalised the names of chairpersons and secretaries of all district chapters.
PM KP Sharma Oli praised Dahal's role in the unification process.
On the other hand, Kantipur reports that senior NCP leader Madhav Kumar Nepal left the stage after NCP General Secretary Bishnu Paudel asked the chairmen duo to address the crowd. He was upset that other senior leaders were not asked to speak on the day NCP was established 70 years ago.
Govt to introduce new policy early due to PM's foreign trip
Republica reports that the government plans to unveil its fiscal policy and programme prior to the pre-budget discussions in Parliament keeping in views Prime Minister KP Oli's foreign visit scheduled for the second week of May. Breaking the tradition of introducing the policy and programme only after pre-budget discussions to incorporate lawmakers' suggestion in the budget, the government is to propose the policy and programme between May 3 and 5.
School reconstruction faces funding gap of Rs 27 billion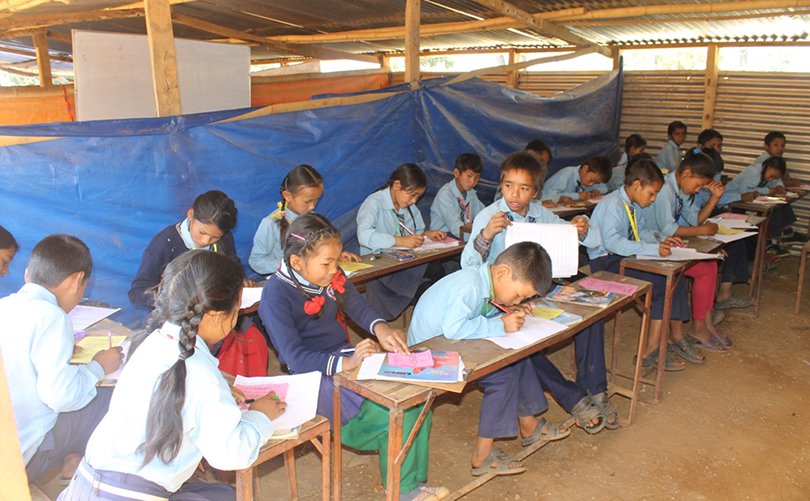 The Kathmandu Post reports that four years after the devastating earthquake, the government is yet to ensure necessary budget, which amounts to billions of rupees, for the reconstruction of school buildings, which could mean thousands of students will have to study in makeshift structures for a few more years.
Im Narayan Shrestha, director of the Central Level Project Implementation Unit (Education), an entity under the National Reconstruction Authority, says there is a funding shortfall of Rs27 billion, which is over 22 percent of the total budget required.
The implementation unit has requested the Ministry of Finance to allocate Rs 11 billion in the upcoming fiscal year, Rs 9 billion in the fiscal year 2020-21 and the last tranche of Rs 7 billion in the fiscal year 2021-22.
Reconstruction of 4,476 schools was over in three years, while 1,772 buildings are under construction.
The government is yet to reach 910 school buildings, which await reconstruction.
Ignored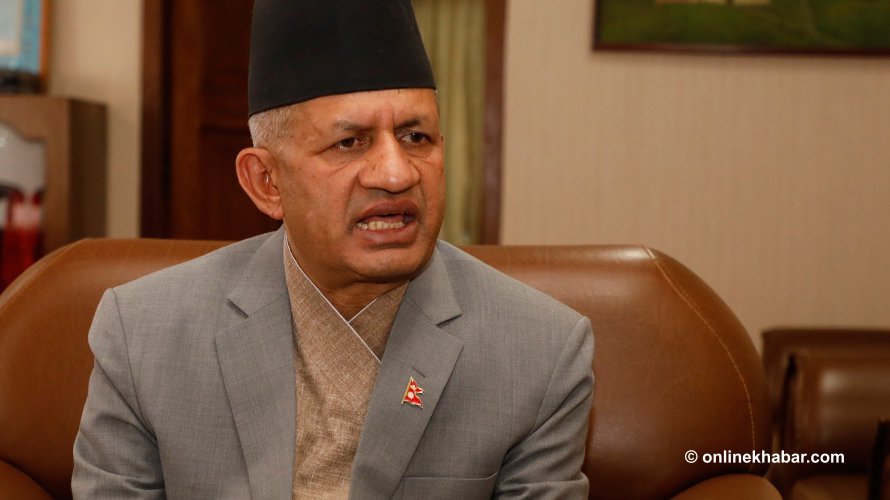 Won't fall into debt trap: FM Gyawali
Republica reports that responding to queries from journalists over concerns in various quarters that Belt and Road Initiatives (BRI) loans could possibly push Nepal into a serious debt trap, Minister for Foreign Affairs Pradeep Gyawali said Nepal was aware what it should do and what it should not do to fulfil its national interests.
Minister Kumar Gyawali said speculations about Nepal falling into a Chinese debt trap if it chose to take loans under the BRI were motivated by bias. Arguing that Nepal was free to decide on its development initiatives, Gyawali said Nepal would decide independently on Chinese loans and the selection of projects under BRI.
Arguing that it was not possible to bring in developing by closing doors to immediate neighbours, he said that Nepal was trying to connect with the development achieved by its neighbours through various means including through connectivity projects.
Govt using obsolete investment and growth model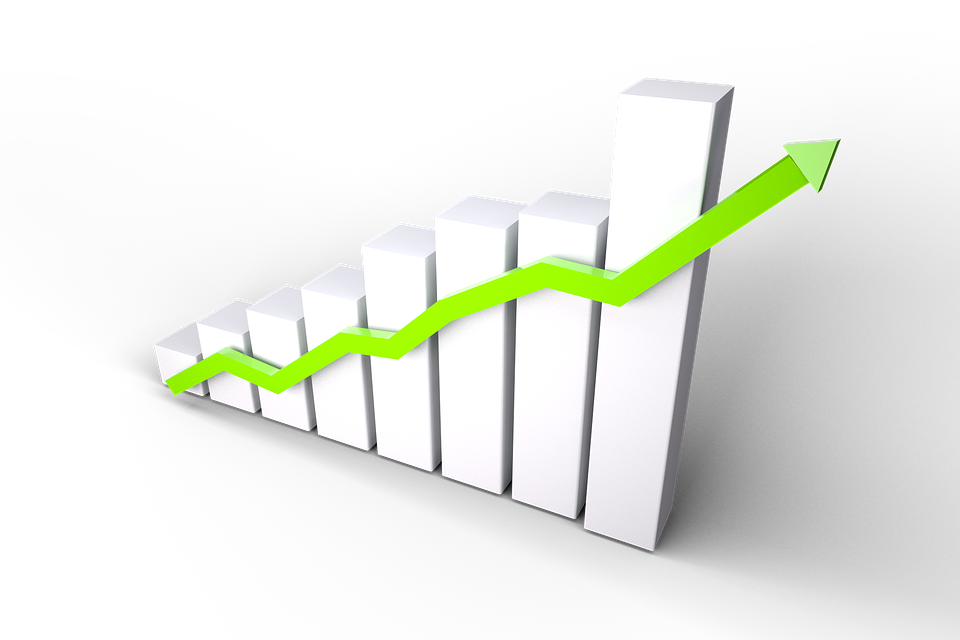 The Himalayan Times reports that the government is using the obsolete Harrod-Domar growth model, which was disowned by its inventor over six decades ago, as it was not invented to derive "an empirically meaningful rate of growth".
Swarnim Wagle, former vice-chairman of the National Planning Commission, says that the method is a fallacy of false precision to convey a sense of rigour and accuracy by using large numbers when the underlying technique used to derive them is not robust.
Wagle urged the government to be "candid and humble about the limitations of its tools, and use complementary methods, such as computable general equilibrium modelling".
Interesting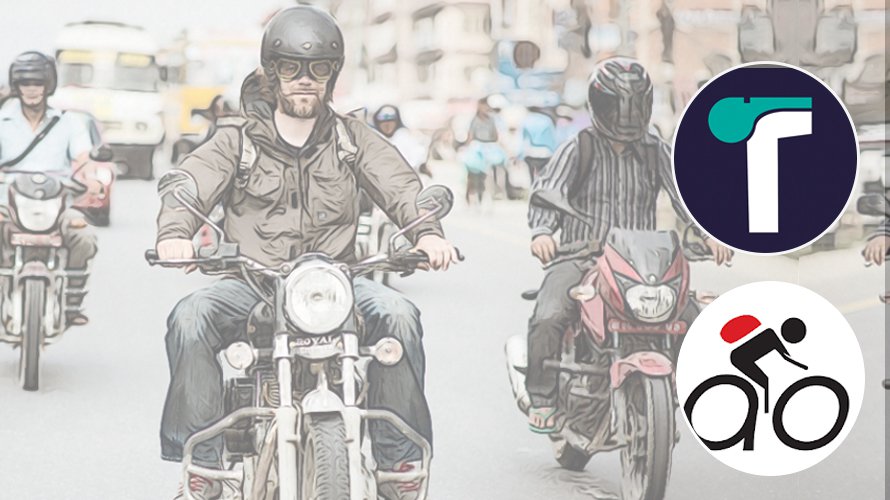 Women using Tootle and Pathao express safety concerns​​​​​​​
The Kathmandu Post reports that many women have come up with complaints regarding ride sharing apps Tootle and Pathao. The complaints mostly include bad behaviour from the rider who cunningly harass their passengers. Many state that ride-sharing companies have not responded to their complaints. Uncomfortable situations and incidents of harassment have tainted the experience for many women. And even though Pathao and Tootle say they have systems in place to discourage and penalise riders for their untoward behaviour, women say harassment has not stopped.
Govt proposes council to coordinate local, provincial and federal level
Kantipur reports that the government has tabled a bill in Parliament which proposes the formation of the National Coordination Council which will act as a bridge between federal, provincial and local levels. The Office of the Prime Minister and the Council of Ministers has registered the bill recently. Even though the three levels have been working independently for over a year, there is no official forum which holds talks.
---
Published on April 23rd, Tuesday, 2019 9:46 AM
---
Download Onlinekhabar App. Android click here & IOS click here . Keep in touch with us on Facebook, Twitter & YouTube.