Two chairpersons of the ruling Nepal Communist Party–KP Sharma Oli and Pushpa Kamal Dahal–having a rift due to differences on ideologies has been featured in a few national dailies along with reports of over 50 people being arrested during the Korean language test under Employment Permit System in Kathmandu alone.
Here is a summary of important, ignored and interesting stories from the front pages of national broadsheets:
Important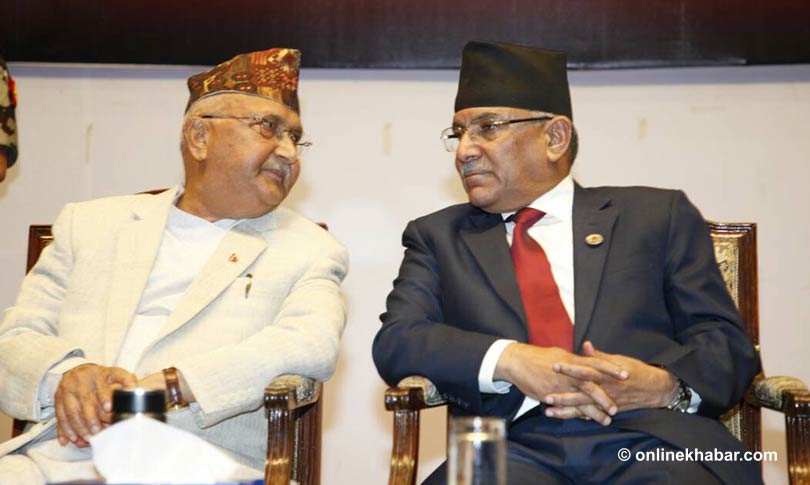 Oli-Dahal row continues
The Himalayan Times reports that the power struggle within the ruling Nepal Communist Party (NCP) has spread due to trust deficit between co-chairs Prime Minister KP Sharma Oli and Pushpa Kamal Dahal.
According to NCP sources, the party's ideology, organisation and power sharing are key issues that have widened the rift between Oli and Dahal, who often portray themselves as copilots of the same jet. According to senior leaders at the party, both factions are scrambling to retain their hold on the party as intraparty rift delays completion of the merger between then CPN-UML and the then CPN-Maoist Centre.
Korean language test: 53 fake examinees arrested
Republica reports that police arrested 53 individuals for standing in for registered candidates at the 10th Korean language test (KLT) held under the Employment Permit System (EPS) of South Korea on Saturday. The test was held at 32 centres across Nepal.
According to police, they arrested 45 fake examinees from 21 EPS centres in Kathmandu and eight from seven centres in Lalitpur.
DSP Hobindra Bogati said more and more Korean language speakers are getting drawn into the proxy exams racket. He added that the Metropolitan Police Range is stepping up its crackdown on the proxies.
MPs seek amendment to an already amended bill
Republica reports that lawmakers have registered amendment proposals to a disputed advertisement-related bill without getting updated on the already revised provisions of the bill.
A group of lawmakers has demanded a reduction in fines from Rs 500,000 to Rs 200,000 against media organisations publishing or broadcasting advertisements with false information or banned content even as the National Assembly has already reduced such fines to Rs 100,000 for these offenses. The upper house had endorsed the bill after revising its various provisions last month.
At least 14 lawmakers from both ruling and opposition parties had registered five separate amendments seeking revisions to 65 various provisions in the Advertisement Bill. The bill was tabled in the Lower House after endorsement by the Upper House. But most of the lawmakers have been registering amendments to the original bill instead of the bill revised and endorsed by the National Assembly. Various provisions they have sought to remove or amend are not included in the latest version of the bill.
Ignored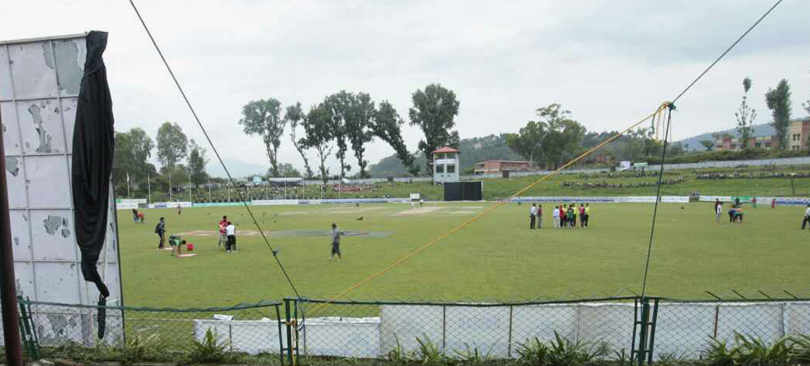 PM Cup: Hosts don't give away promised award
Naya Patrika reports that organisers of the Prime Minister Cup which concluded on Saturday have failed to give away promised awards to the cricketers. The 50-over cricket tournament had promised to give a motorbike to the player of the tournament, but instead gave him Rs 50,000 instead. Similarly, the best batsman was due to get Rs 50,000, but had to make do with only Rs 30,000. Keshav Kumar Bista, Member Secretary of Nepal Sports Council, said that he had no idea that the players were not given the promised awards. He said that there was a small error and that he would look into it in detail.
Jungle safari to commence at Shivapuri National Park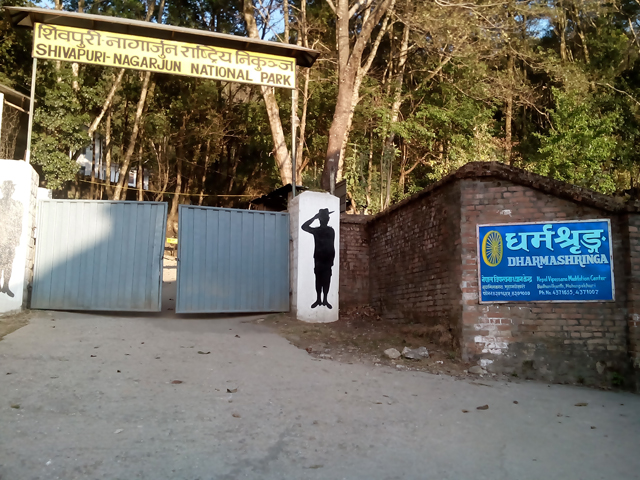 Kantipur reports that the government is soon starting a jungle safari at Shivapuri National Park. The Ministry of Forest and Environment is preparing to allow jungle safari in the national park situated on the northern fringe of the Kathmandu Valley.
The ministry is also planning to allow cycle race, ultra race, jungle walk and rock climbing among other activities inside the national park.
Water crisis troubles locals in Terai
Annapurna Post reports that mining and exploitation of natural resources in the Janakpur and surrounding areas has resulted in drying of groundwater sources. Locals have expressed concern after the water sources started drying one after another. They say that a decade ago, drinking water would be available 40 metres down; but now are struggling to find any form of water 400 metres down. They believe that water sources have dried due to the rampant mining of stones and aggregates, and destruction of environment going on in the Chure hills.
Interesting
Chand yet to hold talks with govt
The Kathmandu Post reports that the government is yet to hold talks with Netra Bikram Chand's Nepal Communist Party even though it put a ban on its activities four months ago. Police have since made a series of arrests — around 500 Chand outfit leaders and cadres have been arrested so far — but the party is yet to join talks. Nor has it shown signs of renouncing its violent activities.
 Indian officials say Raxaul-Kathmandu rail study complete
Sources in the Indian government say that India has already submitted the pre-feasibility study of Raxaul-Kathmandu railway to Nepal, according to The Kathmandu Post.
The detailed project report of the railway that will connect Raxaul in Bihar to Kathmandu will be prepared based on the survey report. The report was prepared by Konkan Railway Corporation Limited, owned by the Indian government, in eight months.
An agreement for the survey was signed between Prime Minister KP Sharma Oli and his Indian counterpart Narendra Modi during the fourth BIMSTEC summit held in Kathmandu on August 30-31, 2018.
Govt yet to spend 40 pc budget allocated for the current fiscal year
Arthik Abhiyan reports that the government is yet to spend 40 per cent of the allocated budget for the ongoing fiscal year. According to the Office of the Comptroller General, as of June 5, only 60 per cent budget allocated for various projects was spent. The Finance Ministry spent only 23 per cent of its allotted budget whereas the Ministry of Transportation and Physical Infrastructure spent around 64 per cent of its allotted budget.
---
Published on June 9th, Sunday, 2019 10:35 AM
---
Download Onlinekhabar App. Android click here & IOS click here . Keep in touch with us on Facebook, Twitter & YouTube.