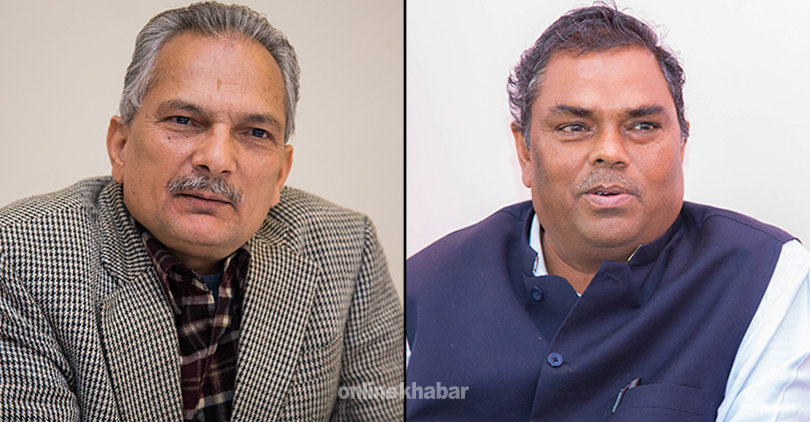 Kathmandu, April 25
Upendra Yadav-led Federal Socialist Forum-Nepal and Baburam Bhattarai-led Naya Shakti Party Nepal have decided to contest the local level elections with a common symbol, the torch.
The parties, which reportedly are attempting unification for last few months, decided to form the alliance for the polls and use the FSF-N's election symbol for candidates of both the parties.
The Bhattarai-led new party had been demanding that the Election Commission provide it with the symbol of an eye, but the constitutional body has been saying that it cannot give party-wise symbols to the parties not represented in the current Parliament.
According to the FSF-N Co-chairperson Rajendra Shrestha, attempts are still underway to include other parties also in the alliance.
The two parties are planning to write to the Commission today itself requesting to approve the use of common symbol.