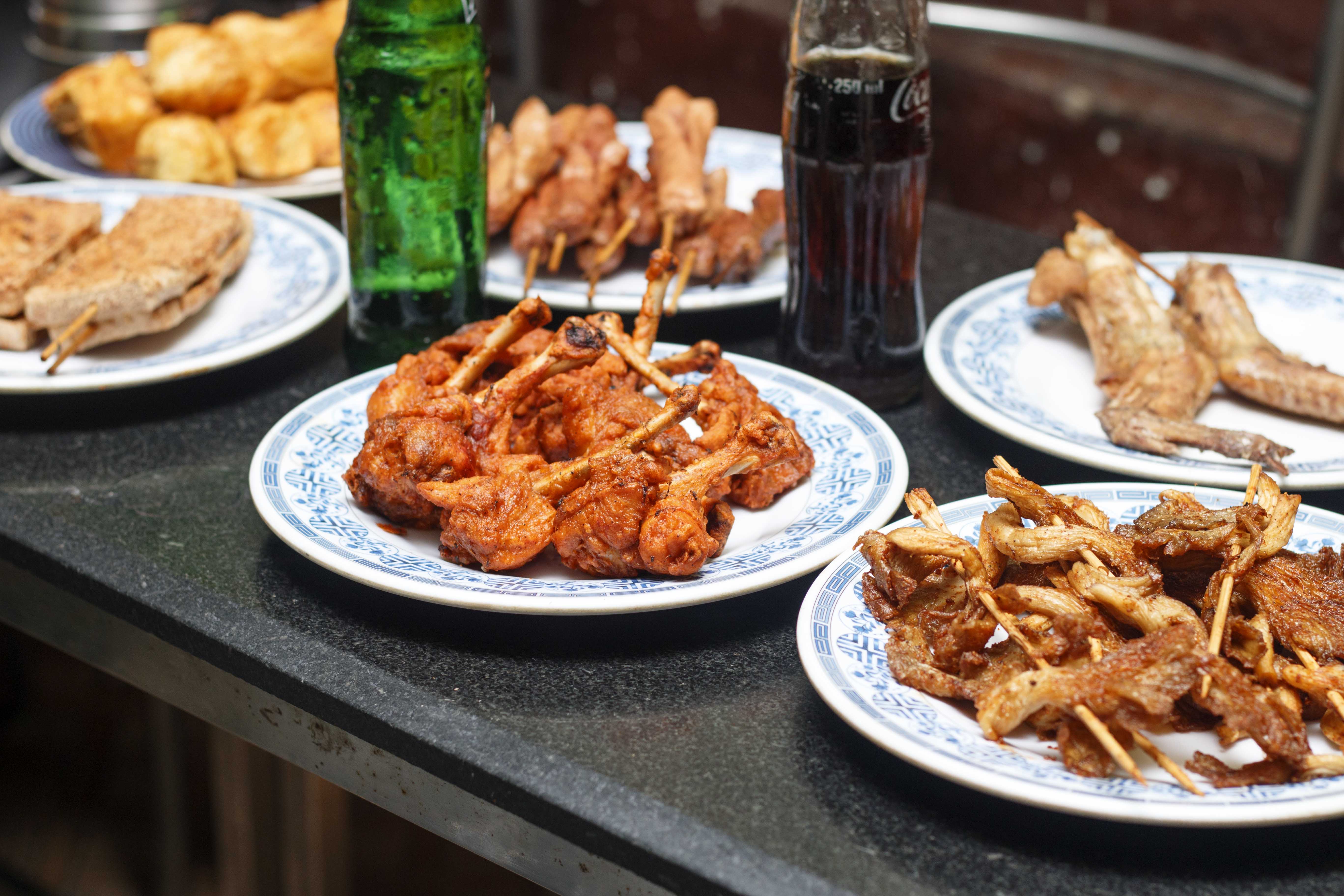 Cravings. We all have them from time to time; we like to indulge in good food, but check our wallets from time to time. Who doesn't enjoy delicious food on a budget, right? From a quick bite to a heavy lunch after the dreadful exams are over, stick food is what youngsters eat these days in Kathmandu.
So what is 'stick food'?
These delicacies come on hand-held sticks. They are believed to have come from China, where they are referred to as 'street barbecue' or shao kao. The idea with shao kao is that customers can choose from a variety of meat and seafood items and get them at a snap of a finger; vendors specialise in serving food as fast as they can. The food item a customer chooses is heavily spiced and grilled on bamboo skewers and served hot.
NPP (Nepal ma Pahilo Patak– the first time in Nepal),  was one the first eateries in Kathmandu to incorporate this shao kao cuisine into their menu, of course with a local twist.
Tej Bahadur Gyabak, the owner of six NPP outlets spread across the city, says, "My brother first experienced this food in China and was so fascinated with the idea of stick food, he brought it here and used classic Nepali ingredients that would later come to be staples of the cuisine."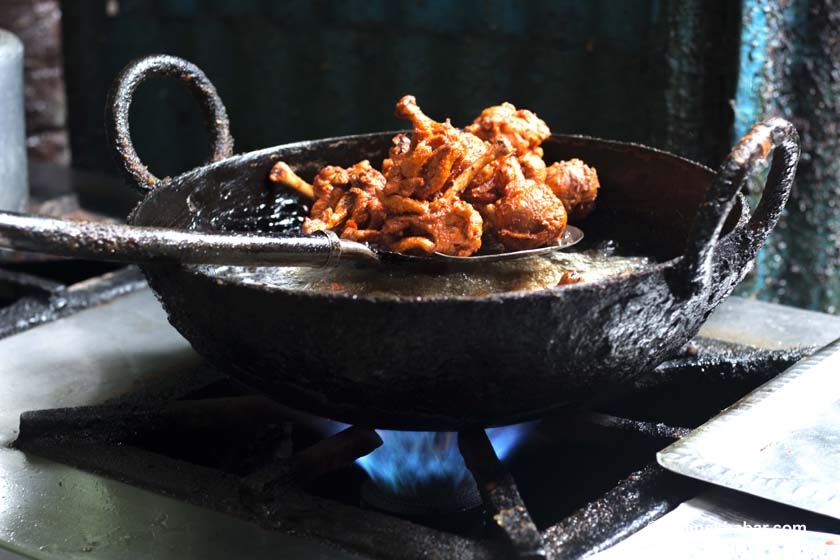 The popularity of stick food is not to being exaggerated here; the 10-year old food service sees almost 300 people at each outlet every week and runs through over 300 kilos of food at just two outlets in Pulchowk.
At most stick food cafes in Kathmandu, fried mushrooms, potatoes, sausages and even tofu, come on wooden skewers for both vegetarians and non-vegetarians to devour. They're so popular that customers fail to leave without ordering at least one of each.
Meat items like sausages have always been well-liked among the Nepali crowd; when they are served on sticks, fried and spiced, they become the welcome snack for any occasion. And of course, potato, or aloo, never fails to make it to the diet of the Nepalis— fried aloos just tempt them even more.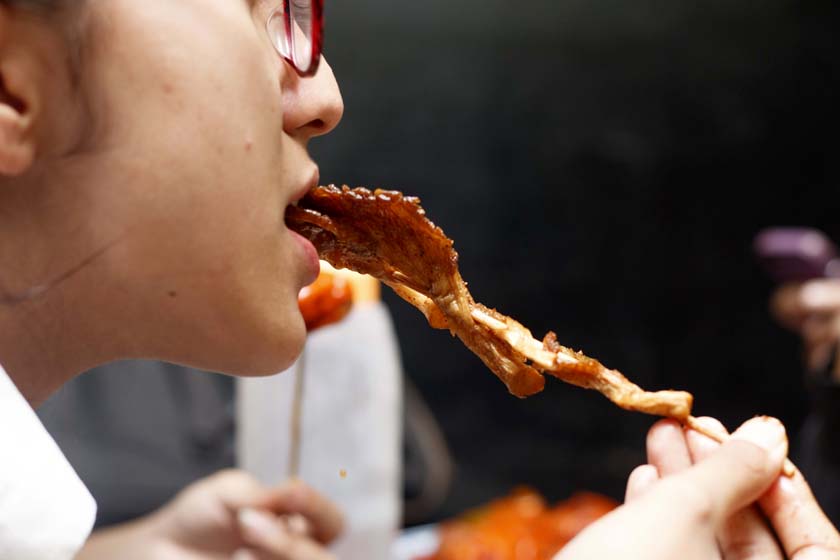 The popularity of stick food among the youth and the locals stems from the accessibility and the easy on the pocket price. This entices everyone to indulge in the scrumptious food.
We've seen how popular momos have become across the country, the same is happening with these fried food dishes; the skewers might also be one of the appealing aspects that make people keep coming back for more.
Easy to hold onto, the skewers help to keep your hands from getting dirty while you savour the food.
On top of that, the serving sizes on the sticks make it simple for those who want more and those who want less to pay for their own share; splitting the bill is a lot more straightforward with stick food.
Another popular outlet, Chinese Stick Food Centre in Kumaripati rivals the nearby NPP with its strong customer base and easily accessible food. Momos and chicken drumsticks have also become a staple at the establishment as locals crave these items with the fried delicacies on sticks.
This particular stick food centre sees a lot of shoppers from the area and people looking to have a small bite on their lunch breaks from nearby offices and sees through the occasional hoard of students from Prasadi Academy.
Similarly, Indreni Stick Food Cafe in Pulchowk opened its outlet two years ago as the stick food business was starting to flourish; the owners saw fit to open one after they say the soaring popularity of the cuisine.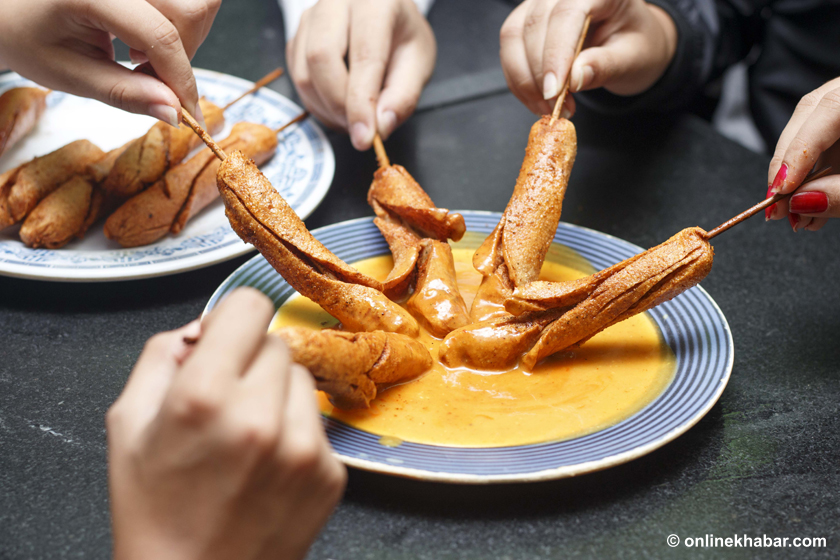 The cafes pre-cut and prepare their dishes by placing them on sticks in the early hours of the day; this helps them serve the food as quickly as possible as orders start rolling in. Most dishes require less than five minutes to be served after an order has been placed.
Stick food dishes are often served with a spicy achaar or a milder one, which is then poured onto the food in heaps to get the most of the flavour of the sauces. Accompanied by cold drinks, you can enjoy a small meal for less than Rs 300, and the food is prepared with much caution to maintaining the hygiene, says Tej Bahadur Lama.
Should you visit a nearby place serving stick food? Yes. Is it worth it? Yes. Will the food ever lose its popularity? Probably not, if anything the stick food culture is sure to grow even more in the next few years.
So make sure to indulge in a bit of affordable, delicious food this shopping season.