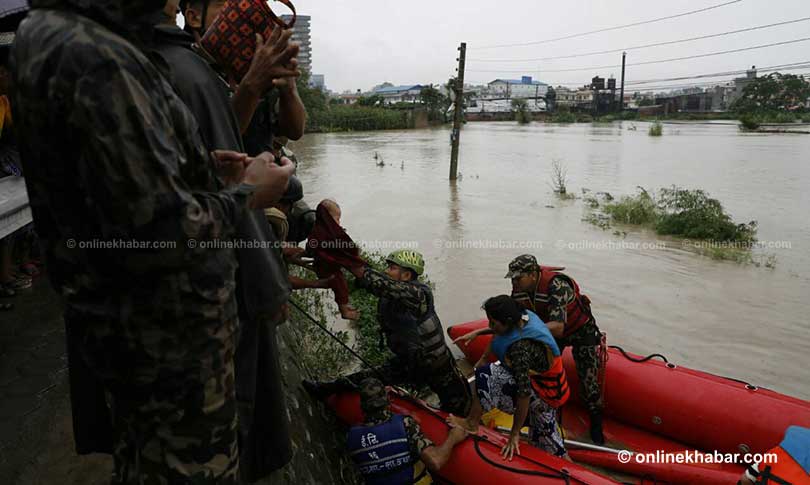 Bhaktapur, July 12
Incessant rainfall since Wednesday night triggered a flood in Hanumante River of Bhaktapur district, which later entered into various human settlements wreaking havoc.
Various places including Radheradhe, Jagati, Madhyapur Thimi, Sallaghari, Sirjananagar and Hanumanghat have been inundated due to the flood.
Likewise, floodwater entered houses in Duwakot, Nikosera, Liwali, Changunarayan, Brahmayani, Nayabato among other places. The road connecting Kamalbinayak and Jagati of Araniko Highway was blocked due to the flood from 4:30 am today.
The flood swept away a bridge near Siddhi Hospital in Bhimsensthan.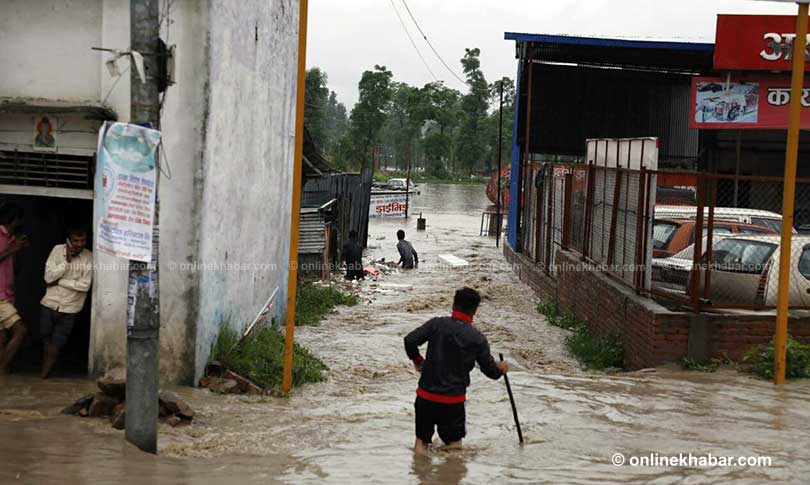 Public transport has come to a sudden halt whereas most of educational institutions and businesses have been shut down.
Meanwhile, security personnel mobilised by Nepal Army, Armed Police Force and Nepal Police have launched a rescue operation to evacuate the affected population to safer locations.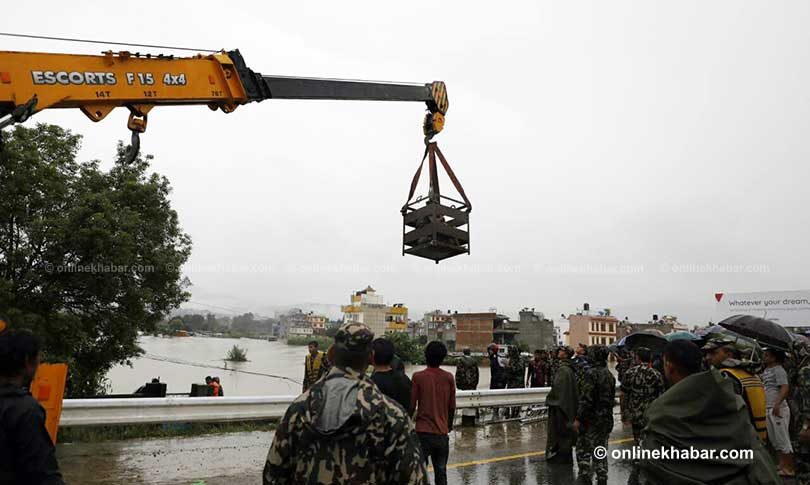 Cranes and rafts have been mobilised in the operation.