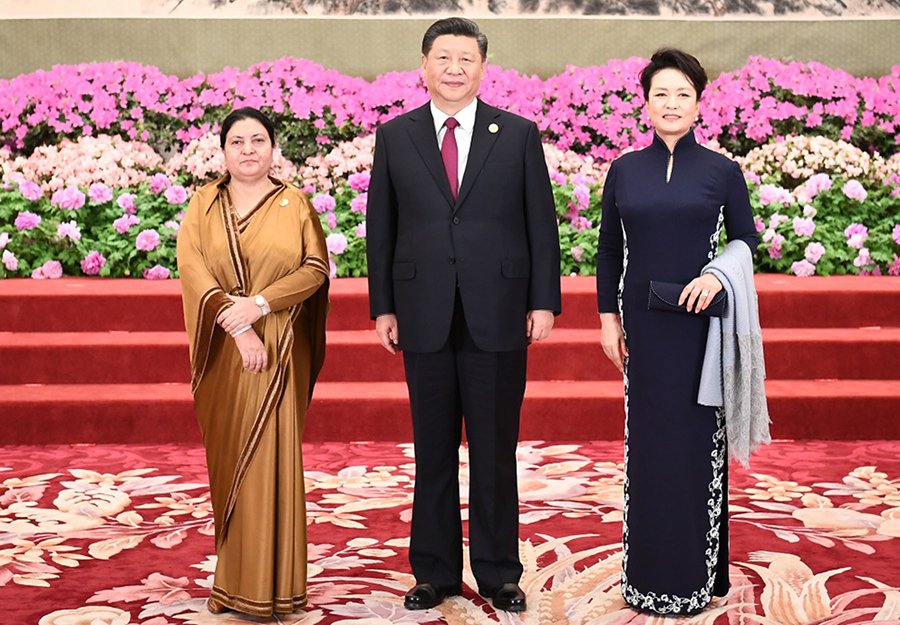 Kathmandu, April 28
Finally the Chinese government has included a crossborder railway line connecting to Nepal as a project to be supported under its flagship connectivity framework, the Belt and Road Initiative.
The joint communique issued from the Leaders' Roundtable of the second Belt and Road Forum for International Cooperation concluded in Beijing on Saturday includes 'the Nepal-China Trans-Himalayan Multidimensional Connectivity Network, including Nepal-China crossborder railway' on the list of 'economic corridors and other projects catalysed and supported by connectivity'.
President Bidya Devi Bhandari had represented Nepal to the event.
The communique lists 64 projects, of which 35 will be launched under the 'economic coordors and other projects catalysed and supported by connectivity.' Other 14 are 'sectoral multilateral initiatives and platforms' whereas 15 are 'other relevant efforts referred to by partners'.
It has been months since China consented in principle to Nepal's proposal for the project. However, it was yet to clarify how the project would be carried out.
It has been learned that China agreed to include the project on the list as Nepal reiterated its commitment to One China policy. In response, the Beijing officials have also expressed their readiness to support Nepal government's Prosperous Nepal and Happy Nepali campaign.