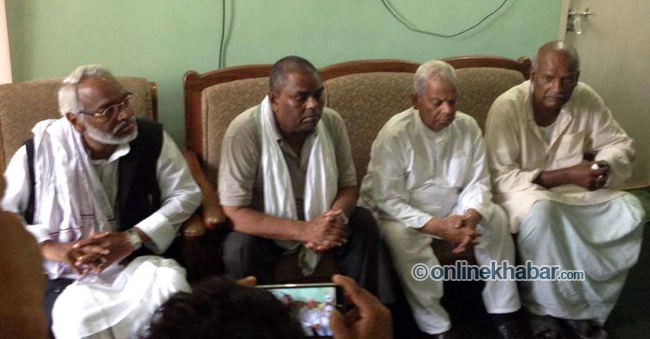 Kathmandu, March 18
In the run-up to Prime Minister KP Sharma Oli's weeklong visit to China, the Federal Alliance comprising United Democratic Madheshi Front and 15 other political parties has submitted a memorandum to the Chinese Embassy in Kathmandu. It has appealed China to exert diplomatic pressure on the Nepal government for the fulfillment of its demands.
On Friday morning, leaders of the alliance met Chinese Ambassador Wu Chuntai at Hotel Shangri-La and submitted to him a two-page memorandum containing their demands.
In the memorandum, they have complained that the major parties have not heeded their 11 demands expressed through a 'peaceful movement'.
Manish Suman, Sadbhavana Party general secretary, said they appealed the embassy to apprise the Chinese leadership of Nepal's political situation during PM Oli's visit and exert diplomatic pressure for the resolution of the crisis.
After the meeting, Rajendra Shrestha, vice-president of the Federal Socialist Forum, made it clear that they have not protested against Prime Minister Oli's upcoming China visit.
"The new constitution has not addressed demands of communities like indigenous nationalities and Madheshis. We want China to take initiatives for redressal of their grievances."