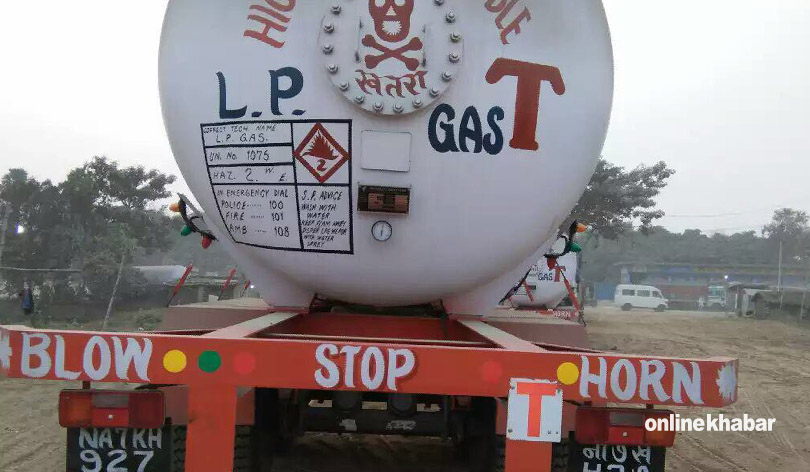 Kathmandu, June 11
India seems reluctant to issue permits to Nepali gas bullets to enter the Indian territory and ferry liquefied petroleum gas to Nepal.
Around nine months ago, the Nepal government had written to India seeking permission for bullets with Nepali number plates to enter India. But, the southern neighbour has maintained silence over the issue.
India's Petroleum and Explosive Safety Organisation has to issue such permits, certifying that the vehicles are safe enough to supply the petroleum product.
With a hope that India would issue the permit soon, Nepali traders had made a huge investment to purchase nearly 775 vehicles. Two of them have already arrived in Nepal whereas 450 are ready to be brought here, according to Shiva Prasad Ghimire, President of Nepal LP Gas Industry Association.
"Other 325 bullets are being assembled in India," Ghimire says, "But, we have been the victim of the government's weak efforts and negligence."
"Our investment of Rs 5 billion is at stake," he warns, "We will launch an agitation if the government keeps mum."
For last 40 years, around 500 Indian bullets are being used to ferry cooking gas to Nepal. After the border blockade that India imposed following the promulgation of constitution here in 2015, Nepal had initiated efforts to purchase own bullets.
Chief of the Gas Department at Nepal Oil Corporation, Deepak Baral, says the government is making efforts to receive the permit. Spokesperson at the Ministry of Supplies, Surya Prasad Shrestha, also agrees with him.
However, he says the government is not aware why the Indian authority is delaying the permit.
It has been learned that Indian transporters have put pressure on the Petroleum and Explosive Safety Organisation as issuance of permits to Nepali bullets would end their monopoly.