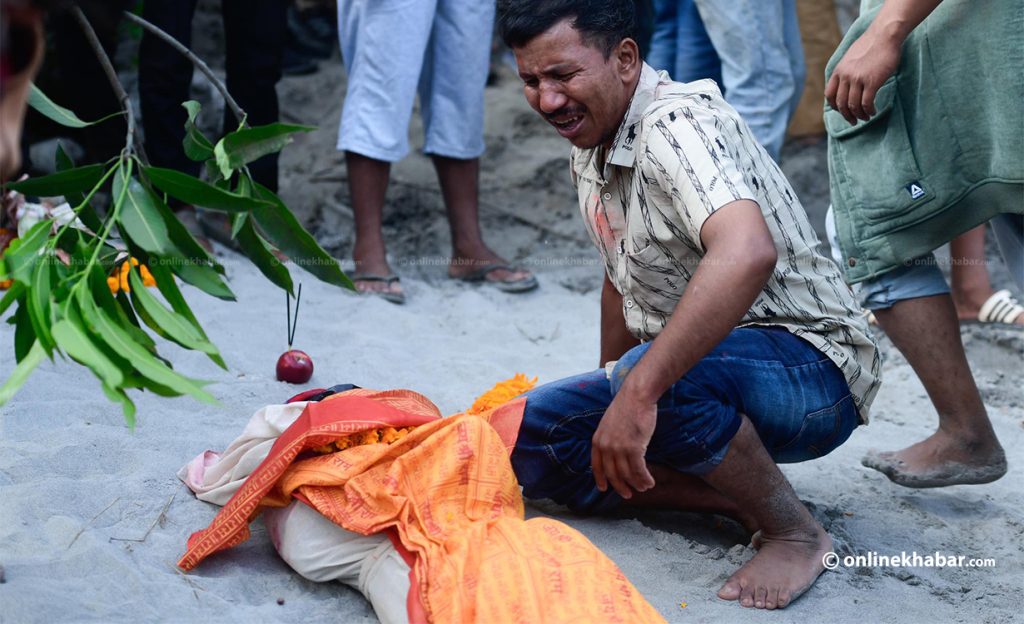 Jajarkot, November 7
Udaya BK, 34, from Kolchaur in Bheri Municipality 1, Jajarkot, fondly recalls a time when his children eagerly awaited his return from Malaysia. They would excitedly greet him on the main road, roughly 300 metres away from their home, and eagerly search his suitcase for new clothes and gifts he had brought for them.
Unfortunately, this time, none of his children were there to welcome him or search for the goodies he had brought.
BK had heard about the earthquake that struck Jajarkot on November 3. However, he never imagined that his own family would be impacted by it.
"It was only two days ago when I saw a photo of my house on Facebook and received a phone call urging me to return home immediately, that I truly understood the gravity of the situation," says BK.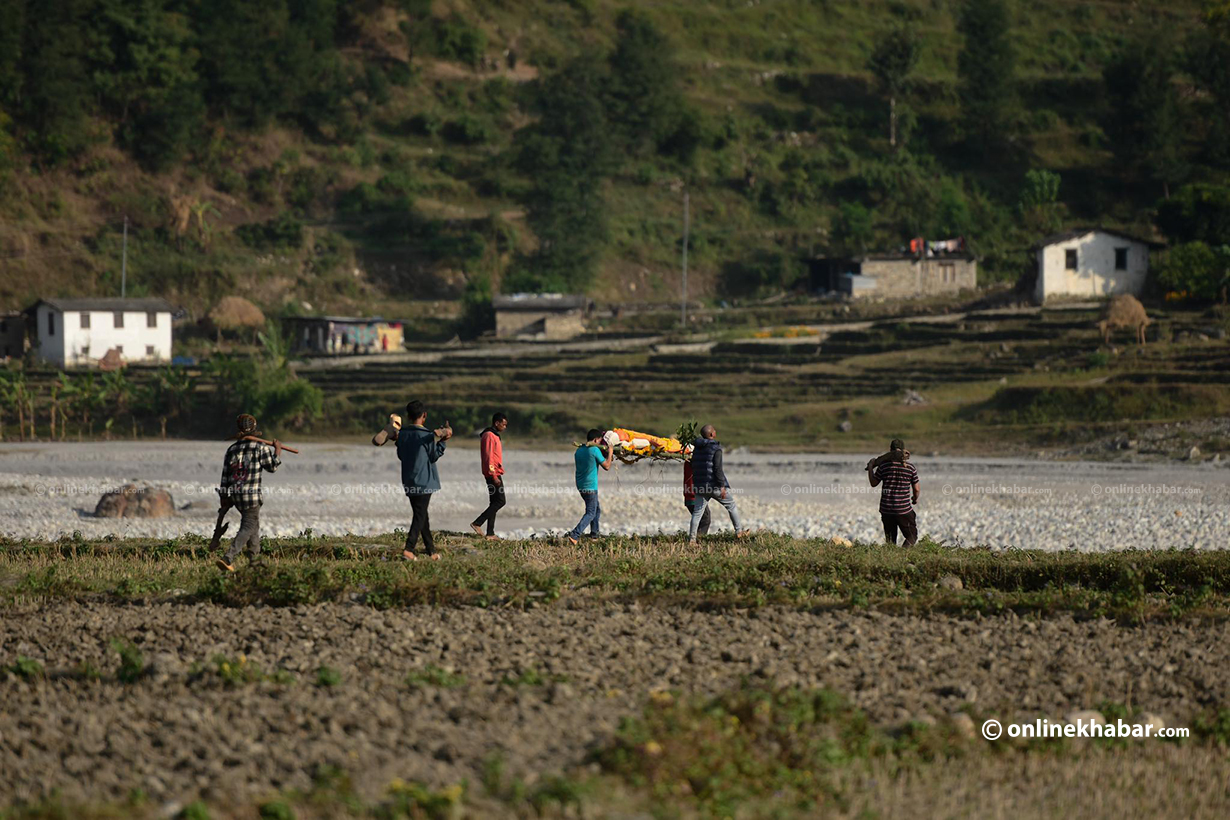 BK had left Nepal with hopes of securing a brighter future for his children. On November 3, in an instant, he lost everything as his wife, son and two daughters perished in the earthquake. Their bodies were only brought back to Kolchaur once BK decided to return.
BK's son Ujjwal and daughter Anjali, were studying at boarding schools. "Ujjwal was studying in the nursery, and Anjali was in grade one," he says. "His other daughter Sharmila, who has a disability, was enrolled in a local government school."
BK was visibly struggling. He could not believe he was about to cremate his wife and children.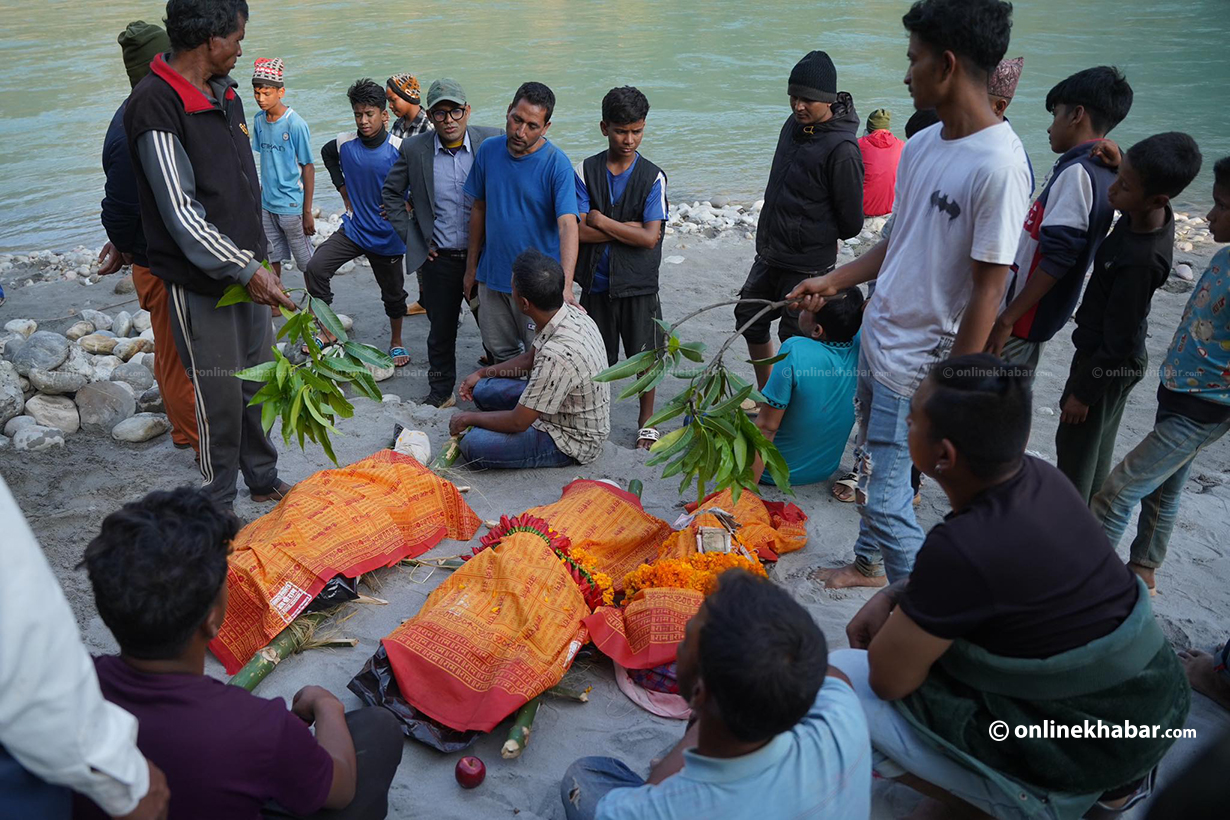 On the banks of the Bheri River, arrangements were underway for their final rites. Some were busy preparing logs, while others gathered firewood. When it was time to bring down Ujjwal's body, BK shouldered the weight himself. Sharmila's and Januka's bodies were laid side by side for the ceremony. Confronted with the sight of these lifeless bodies, BK could not contain his tears.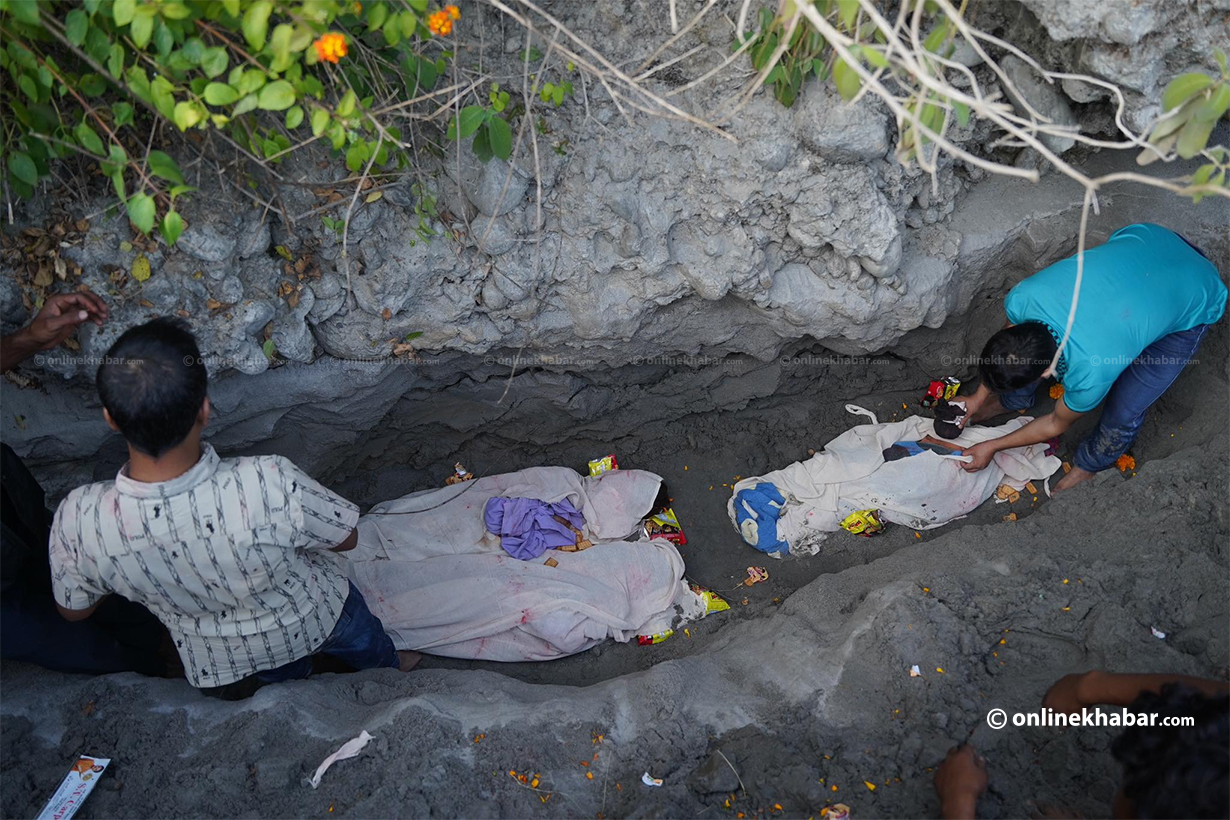 His wife was being cremated while his children were gently laid to rest. The sight was heart-wrenching as BK held onto Ujjwal's lifeless body at the cremation site, murmuring, "I named you Ujjwal, envisioning a bright future, but now you're gone, leaving a shadow over what lies ahead."
Over 300 people from nearby villages came together to participate in the final farewell for his family.
All Photos: Chandra Bahadur Ale