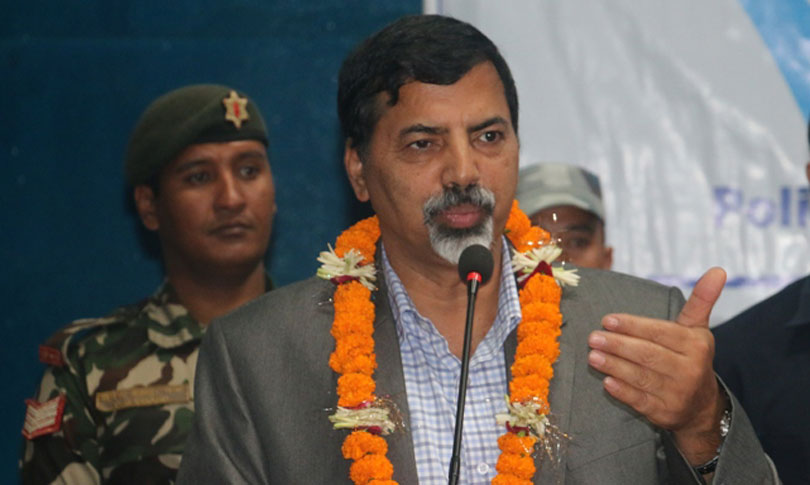 Rukum, November 10
An explosive was hurled at the vehicle of CPN-Maoist Centre leader Janardan Sharma in his home district of Rukum West on Friday morning.
The former Home Minister and incumbent minister without portfolio, Sharma is the House of Representatives candidate from the single constituency of district on behalf of the leftist alliance.
Sharma is unhurt in the incident thanks to high security measures adopted, claim local police.
Police say the bomb was hurled at around 9:30 am in Goiri of Chaurjahari Municipality-8 while Sharma's team was on the way to Sano Bheri Rural Municipality for an electioneering activity.
Meanwhile, a team from Nepali Army diffused the explosive.
It has been suspected that cadres of Netra Bikram Chand 'Biplav'-led CPN Maoist made the attack. However, police are yet to confirm who planned the attack and the motive behind.
District leaders of CPN-UML and CPN-Maoist Centre have condemned the attack and called their cadres to continue electioneering despite all odds.