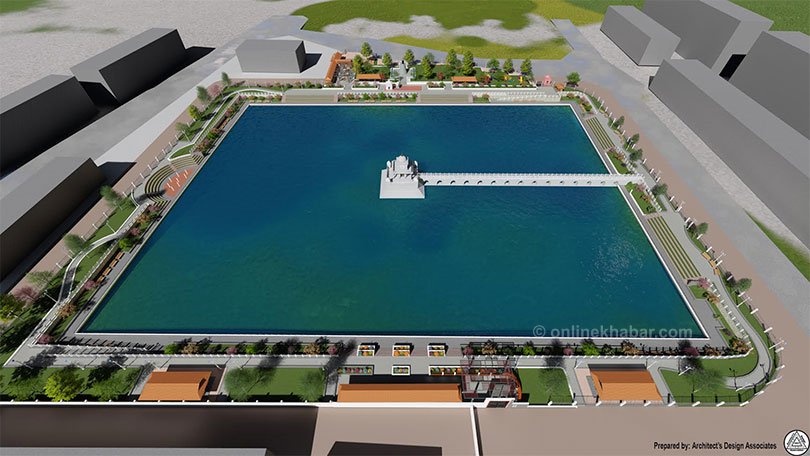 Kathmandu, January 21
An experts' group formed to suggest a modality for the reconstruction of 2015 earthquake-damaged historic Ranipokhari has urged the Mayor of Kathmandu Metropolitan City, Bidya Sundar Shakya, not to use the historic site as a means of moneymaking.
The panel submitted its report to Shakya today, suggesting the model that apparently contradicts the initial plan of the KMC.
Further, the panel has suggested that the pond be reconstructed in its original form, style and technology.
Chief of the panel, and former Director-General of Department of Archaeology, Bishnu Raj Karki, says the panel is also against the use of technologies and materials that were used to reconstruct the monument during the Rana regime.
Receiving the report, Shakya said he would discuss how to implement the report with the Department and the National Reconstruction Authority.
The report suggests the involvement of local communities and civil society leaders for the preservation of the heritage site.