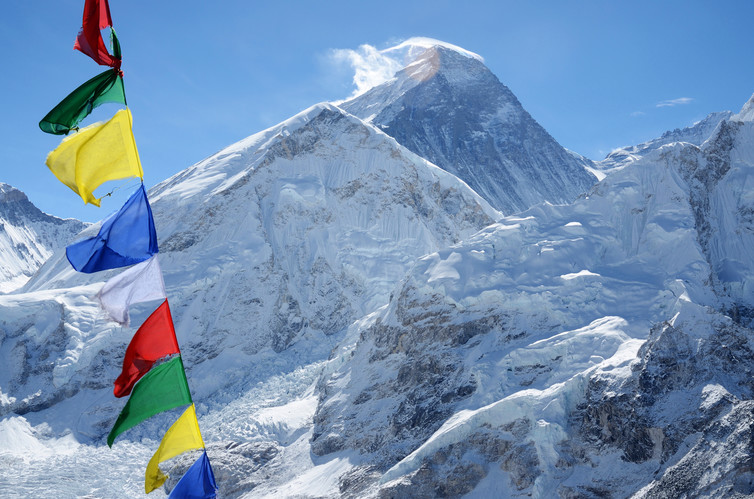 Nepalis are proud of Mount Everest. Why would not they be? It is the highest mountain in the world and it is in Nepal. That said, how many of you have experienced Everest and its grandeur? How many of you have been close to the mountain or even seen it? The answer is not many.
The sheer size of Everest makes it a natural wonder, and conquering Everest is regarded as the pinnacle of human achievement. Reaching the summit of Everest symbolises the indomitable human spirit but getting to its base camp is also a great achievement.
The mountain is a marvel of nature, and Nepal's tourism industry believes everyone should experience Everest at least once in their lifetime.
There are different ways of doing so as the experience can depend based on a tourist's preference, determination, age, fitness, health, and budget.
Here, we bring you a few ways how you can experience the highest mountain in the world:
1. View Everest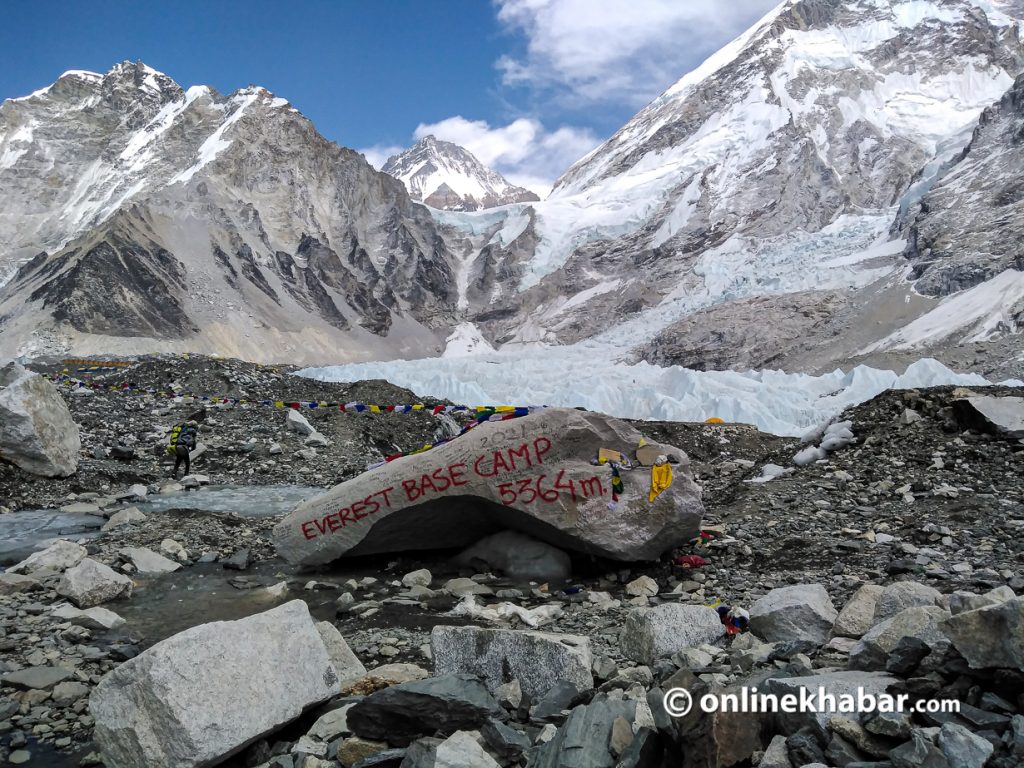 If you want to see Everest from afar and do not want to trek up to the base of the mountain, here are your options:
Mountain flight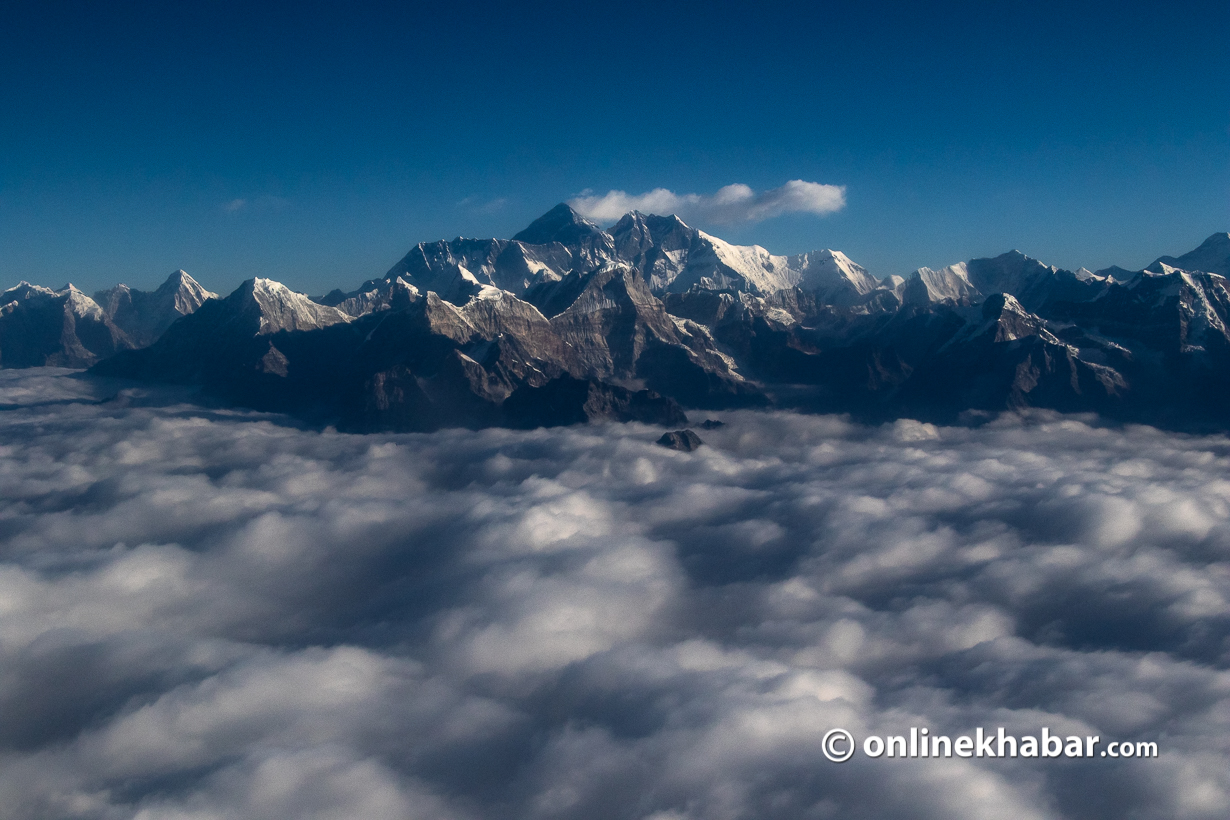 The best and easiest way to get close to Everest is to take a mountain flight from Kathmandu. Several airlines carry out these flights daily that will take you close to the mountains of Nepal, especially Everest.
These flights start as early as 6 am to ensure there are no turbulences and clouds. These flights do not come cheap and can cost up to USD 200. But that said, if you want to avoid exhaustion and only see a bird's eye view of Everest and the region, this option is for you.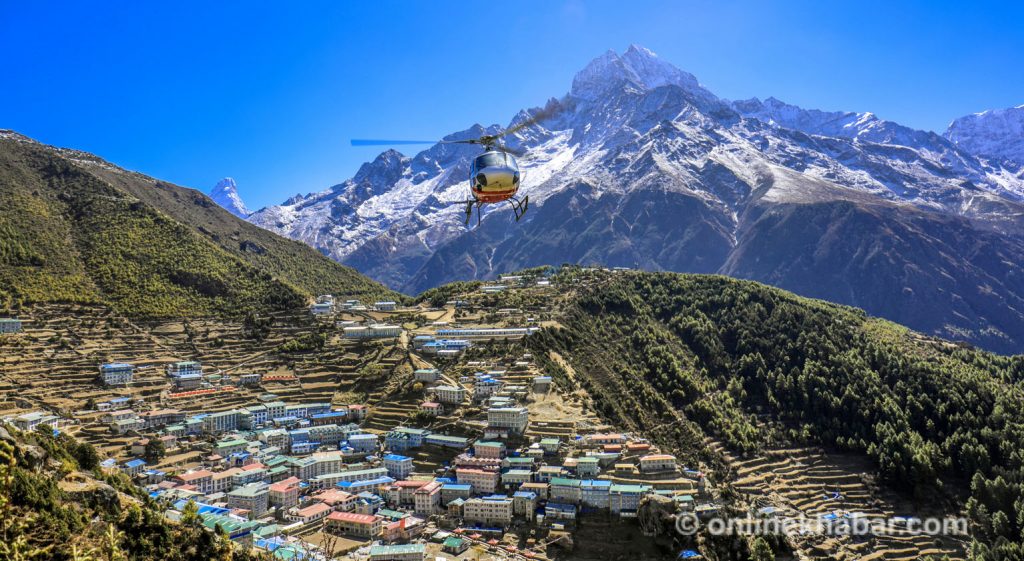 Helicopter tours
If you want a more personal experience, tour companies in Nepal offer helicopter tours to the region. These tours are flexible as you can stop anywhere you please like at Everest base camp, Kala Pathar or even the Gokyo Lakes.
These tours last from one day to 10 days and are quite expensive. But for the price you pay, you do get an intimate experience with Nepal and its mountains.
Everest view trek
If you do not want to fly and want to trek in high altitude, this is for you. This trek will take you lower points from where you can experience Everest.
You can do so by going to Pikey Peak or you can to the Khumbu region and experience Sherpa villages like Tengboche, Namche Bazar or Khumjung and witness Everest in its glory.
2. Trek to Everest Base Camp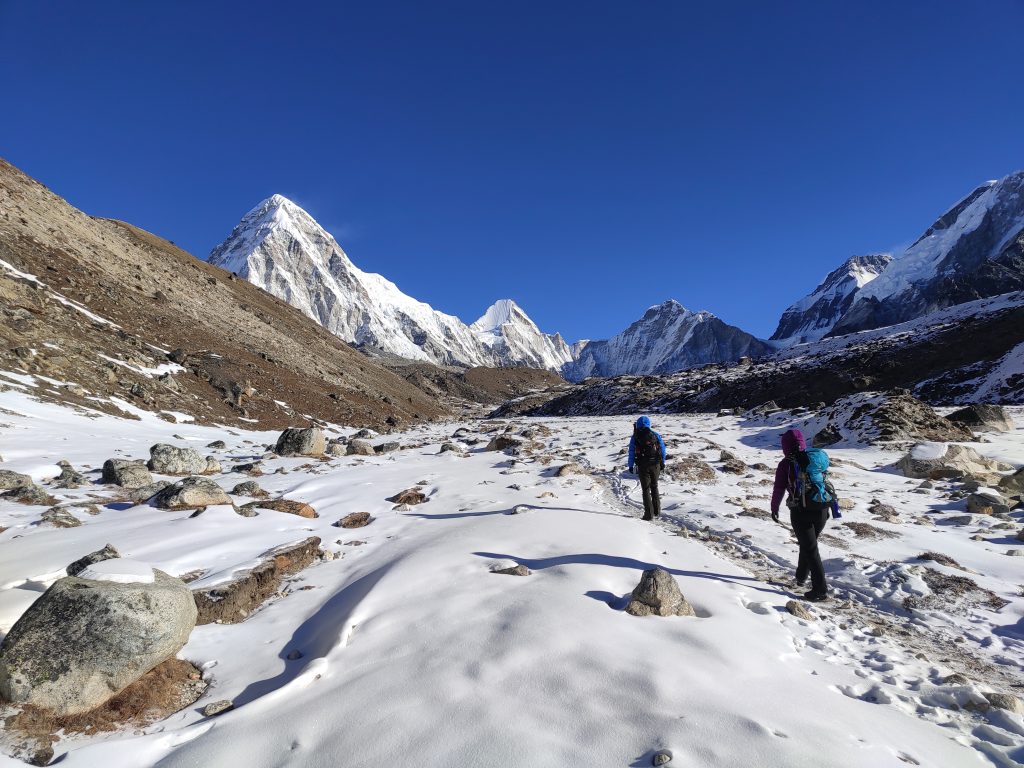 If you have an average physique and are active, you can choose to trek to the Everest base camp. However, it is advised to prepare by participating in stamina-building exercises such as cycling and swimming a few weeks before your trek departure date.
The trek starts from Lukla and goes past Sherpa villages like Phakding, Monjo, Namche Bazar, and Khumjung before leading towards the highest mountain in the world. You also get to witness centuries-old monasteries in Tengboche and Pangboche.
The trail to the Everest base camp is impressive and well managed with good lodges along the way. The views are magnificent as you are surrounded by mountains on all sides.
But there are different ways to experience trekking in the Everest reason. Here are some options:
Classic route via Lukla
This is the most common and well-established route to the base camp. The journey begins with a short flight from Kathmandu to Lukla, followed by a trek through Namche Bazar, Tengboche, Dingboche, and Lobuche.
The trail passes through picturesque landscapes, rhododendron forests, and suspension bridges while offering stunning views of the highest mountain in the world and its neighbouring peaks.
Traditional route via Jiri
Those seeking to trek to the base camp without flying to Lukla can take the traditional route via Jiri used by tourists and mountaineers before Lukla Airport was built. The journey starts from Jiri, a small town west of the Everest region, and continues up to the traditional route as it connects to Lukla. Even though it is a bit longer, the trek gives tourists a better experience and takes them back in time.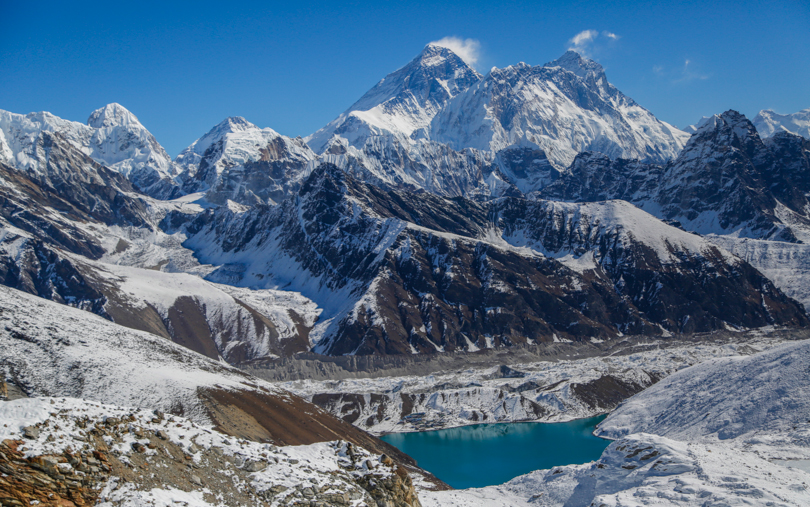 Gokyo lakes and EBC
This trek takes you to both the EBC and the beauty of the Gokyo lake region. From Lukla, the trail diverges from the main route at Namche Bazar and leads to the stunning Gokyo valley.
Trekking through this area offers breathtaking views of pristine lakes, glaciers, and towering peaks, including Cho Oyu. After visiting Gokyo, trekkers cross the Cho La Pass and rejoin the classic trail to the EBC. Make sure to look for danphes and ghorals.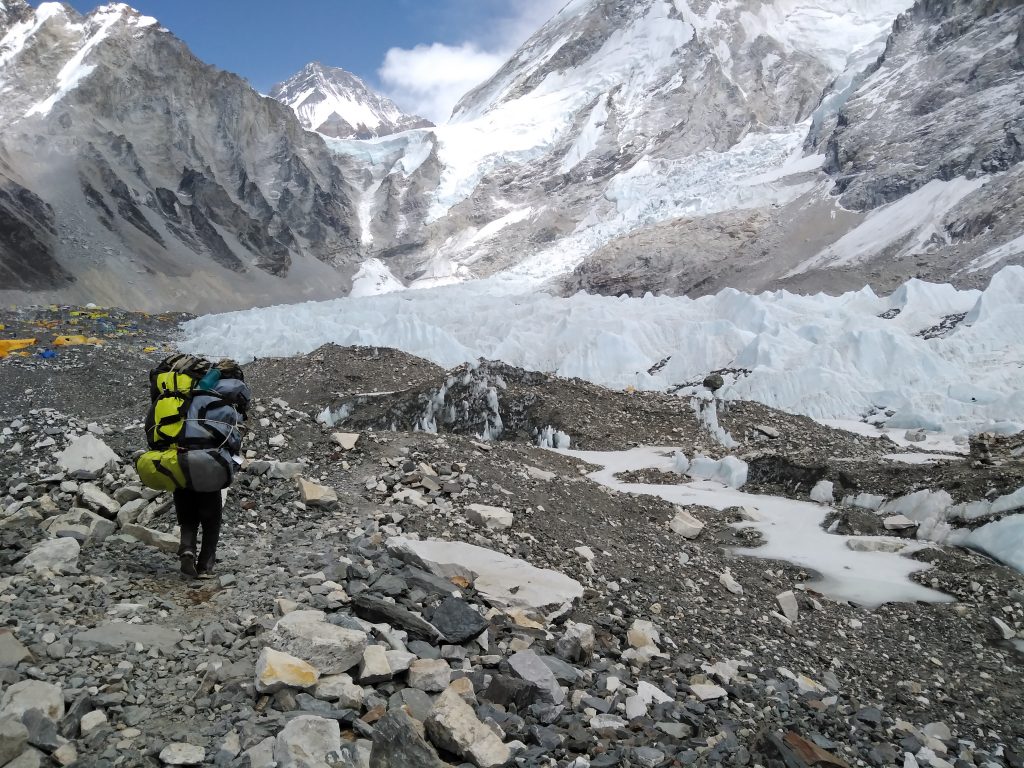 Three-pass trek
The three-pass trek is the most challenging trek around the Khumbu region and is only for those looking for a challenge. This trail traverses through three high mountain passes: Kongma La, Cho La, and Renjo La. Along the way, you will pass through the popular Sherpa villages of Dingboche, Lobuche, Gokyo, and Namche Bazaar, offering breathtaking views and an opportunity to explore remote valleys and glacial lakes.
All of these treks come with unique experiences. To choose a perfect trek, you should consider your trek experience, time available, fitness level, and personal preferences.
3. Climb Everest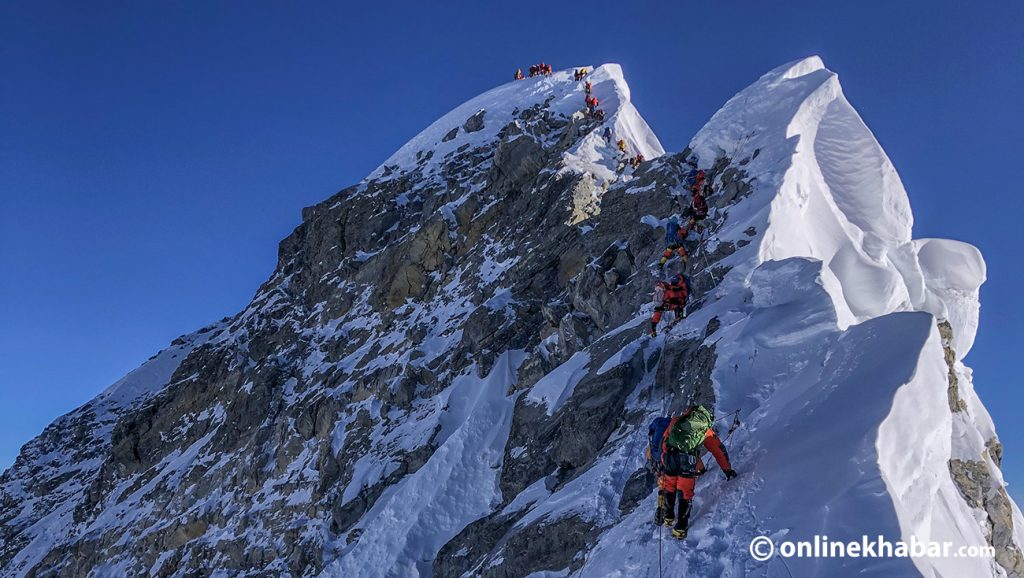 Only a few and those in their finest mental and physical shape can undertake this daunting task, and even those need months of training to prepare for the climb.
Climbing Everest is the ultimate mountaineering challenge. It demands human strength, determination, and endurance. Reaching the summit requires meticulous planning, extensive training, unwavering commitment, and enough funds.
As a climber, you must face extreme weather conditions, treacherous icefalls, dangerous crevasses, and altitude-related illnesses.
The ascent to Everest tests your physical and mental fortitude. Yet, the reward you experience at the summit is beyond words—the breathtaking panoramic view, the sense of achievement, and the overwhelming realization of standing atop the world.
These are the ways you can experience Mount Everest. We believe all Nepalis should see Mount Everest at least once in their lifetimes.