Whenever we think of a 'mountain flight' in Nepal, we think of hopping on to a passenger plane at the Tribhuvan International Airport and watching the Himalayas from the comfort of your window. The pilot allows you to come into the cockpit one-by-one and you get to take photos of the highest peaks of the world in their full glory.
But there's another way now to experience a 'mountain flight'. Though a bit more expensive than the traditional flights, the new flight will take you closer to the mountains as well as the people who inhabit one of the remotest settlements in the world.

The adventure begins as you head to Namche, the gateway to Everest, either on foot or by flight. If you are pressed for time, you might want to fly to Lukla, but you would miss out on all the adventure a trek to Lukla entails. The ascent to Lukla is one of the most famous treks in the world, and it is one of the best ways to explore the diversity Nepal has on offer.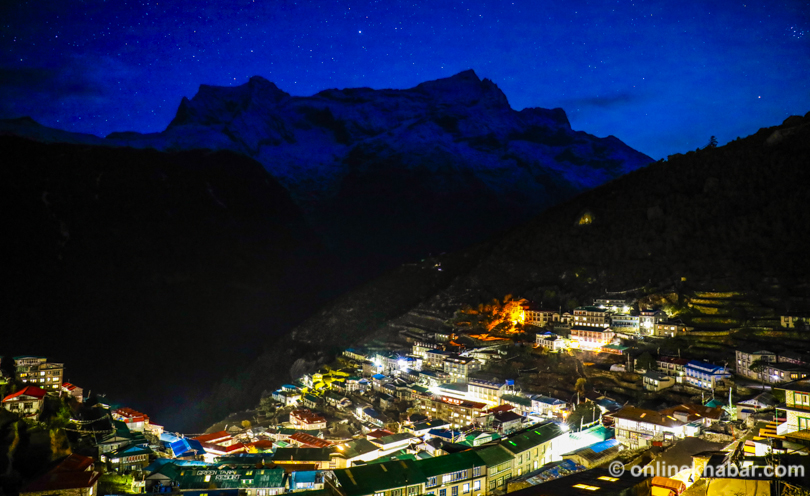 After setting off from Lukla on foot, you stay the night at Monjo and on the second day, you acclimatise at the picturesque Namche village. Against a clear starry night, the village comes to life as locals and tourists alike, gaze at the sky in amazement.

Until the third day of the trip, you get to see the mountains from a distance only. But that soon changes as you board a helicopter to embark on an experience of a lifetime.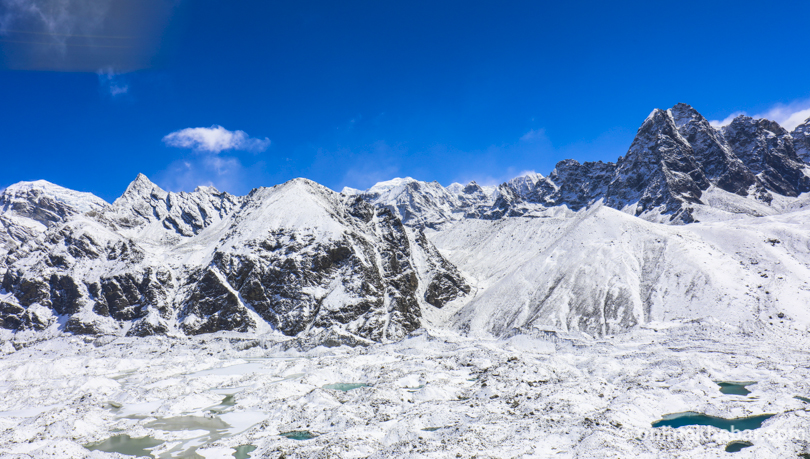 During the course of the helicopter ride, you are in the cockpit for the entire duration of the flight. According to Ishwari Paudel, the Managing Director of Himalayan Guides Nepal, the company that offers the 'new mountain flight' package, you can see the Gokyo Lake, Mt Amadablam and other peaks during the ride. Everest remains the star attraction of the experience.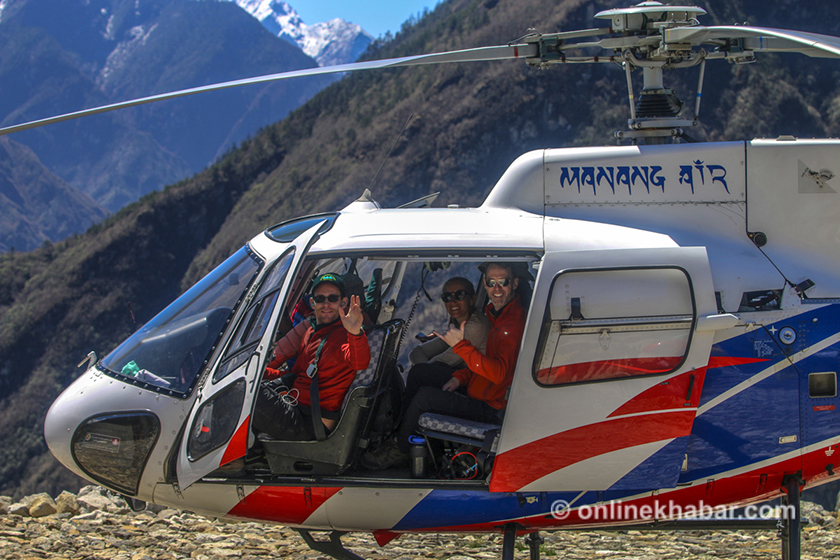 Just like the traditional mountain flights, you land in Kathmandu; there's no need to trek all the way from Lukla or Namche to Kathmandu. This is another added advantage of the experience, says Paudel.