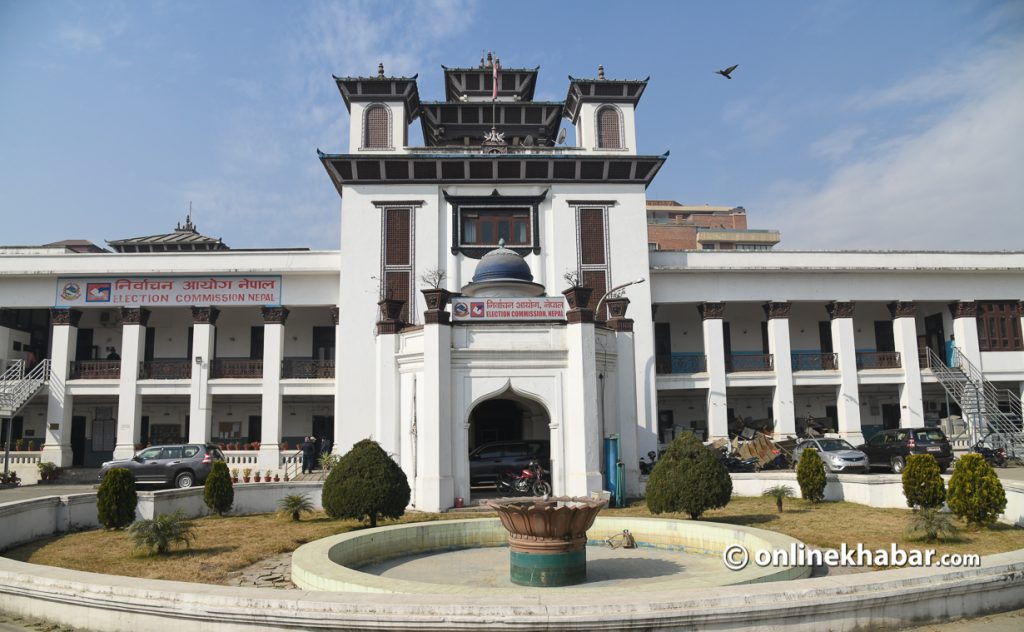 Kathmandu, November 6
The Election Commission has fined Mukunda Rijal, ward chair of Kathmandu metropolitan city-16, Rs 5,000 for violating the election code of conduct.
The commission decided to impose the fine on Rijal after it was proved that he was personally involved in the election campaign of the Nepali Congress in Kathmandu-6 in violation of the election code of conduct.
It was found that Rijal had posted on his Facebook page a photo of his participation in the Nepali Congress' election campaign.
Rijal has been fined in accordance with the Election Commission Act, 2017, clause 23 (3) as it has been proved that he had carried out an act in contravention of the prohibitory sentence of clause 5, part (A) of the Election Code of Conduct, 2022, the EC has stated.