Vedika Murarka has always wished to be an entrepreneur, an impactful entrepreneur, since her early childhood. After all, all other members of her family were into business. Hence, she enrolled herself at the London School of Economics to study innovation and entrepreneurship, where she was asked to come up with a business idea.
It was around 2017. She says, "We were a team of five people from different nations who had to come up with the project idea during our course."
As college students, the students thought about how they could make their lives better. Because there were no tables available in the library to sit and study, they used to read in parks where they could not use their laptops and books comfortably.
"That's why we thought of designing a portable table. Researching further, we planned to combine a backpack and study table and presented it in the class." After about two years, this class project led Murarka to the initiation of a social enterprise, Educase, as a startup that aims to improve the learning conditions for children in marginalised communities attending government, community and public schools in Nepal.
Foundation
"You can see there is no furniture in primary schools. Students from a low-income background cannot afford to make study space at home," Murarka rationalises her project, "They suffer a lot. They have to cross a long way to reach school and still have to spend the whole day in school uncomfortably in the lack of furniture hampering their concentration levels and even face posture problems in the long run."
Being mindful of all these concerns, Murarka along with another co-founder, Neha Ahmed, her Pakistani classmate, designed this school bag that can be converted into a table.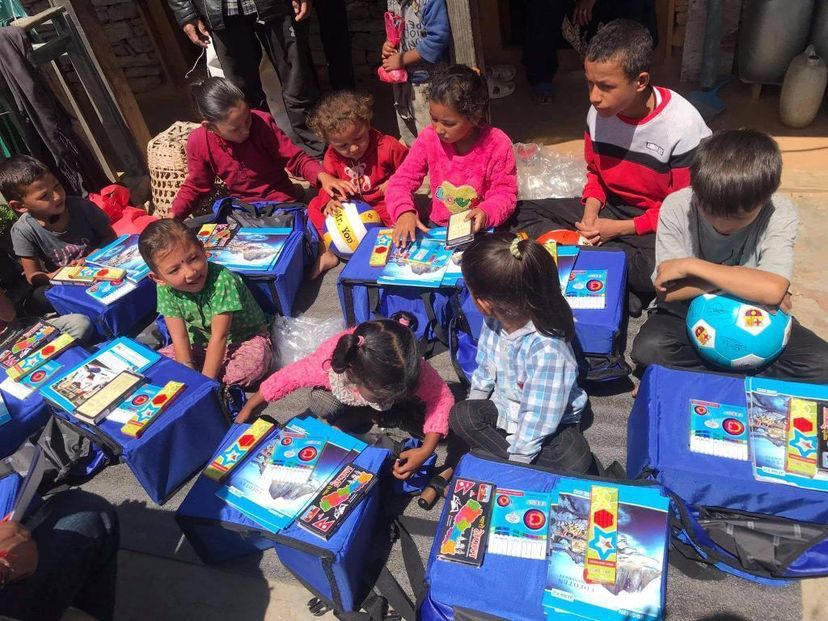 Educase, basically, is a school bag that folds into a desk for a portable study space at home and school so that children can have a personal study space at school even when there is no furniture. As a bag, they can take it back home, where they can be turned into a table again.
All the materials used to make the Educase backpack are locally sourced and it is contributing to the local economy, Murarka argues. The regular price of the bag is Rs 1050. However, buying over 100 units costs Rs 950 per piece, shares Murarka.
Long research
While thinking of the project Murarka remembered the (2015) massive earthquake that hit Nepal just two years ago (from 2017) as so many schools were destroyed. "Also, the scenario is the same in Pakistan when it comes to schools and everything. And, I have also studied in India for about 15 years, so I know the condition of public and government schools there as well," says Murarka.
Then, they thought of doing something to address these concerns. They searched for a way to help communities that are actually needy and marginalised instead of college students who have everything.
"So, we did further research. In the process, I talked with the NGOs working in Nepal from London to know the situation of classrooms, schools. Finally, we decided to do it for students and to combine a backpack and study table," says Murarka.
As they were business students and not designers, they doubted if this was even possible because it has never been done before.
Therefore, Murarka approached a lot of designing students to finally come up with a technique.
Then, Murarka's team presented the project at the college, which then won a fund worth 1,500 pounds (approximately, Rs 240,000). She says, "Then, we thought we have some funds, so why not try it in real life. Everyone praised the idea as scalable and great in the sense that it is useful in any country in the world."
Implementation
Murarka then returned to Nepal in 2018. "I had lived outside Nepal for 15 years. So, I didn't have any idea about the working scenario and business environment of Nepal. Therefore, I worked for one year before actually launching it."
In 2019, Murarka and Ahmed planned to do this seriously and sought designers' support online.
"Designing the Educase's backpack was very challenging because the product was unique," Murarka says, "As our users are young children, it should be strong, light-weight, weather-resistant. Through 2019, we kept trying and testing before we finalised the 12th prototype."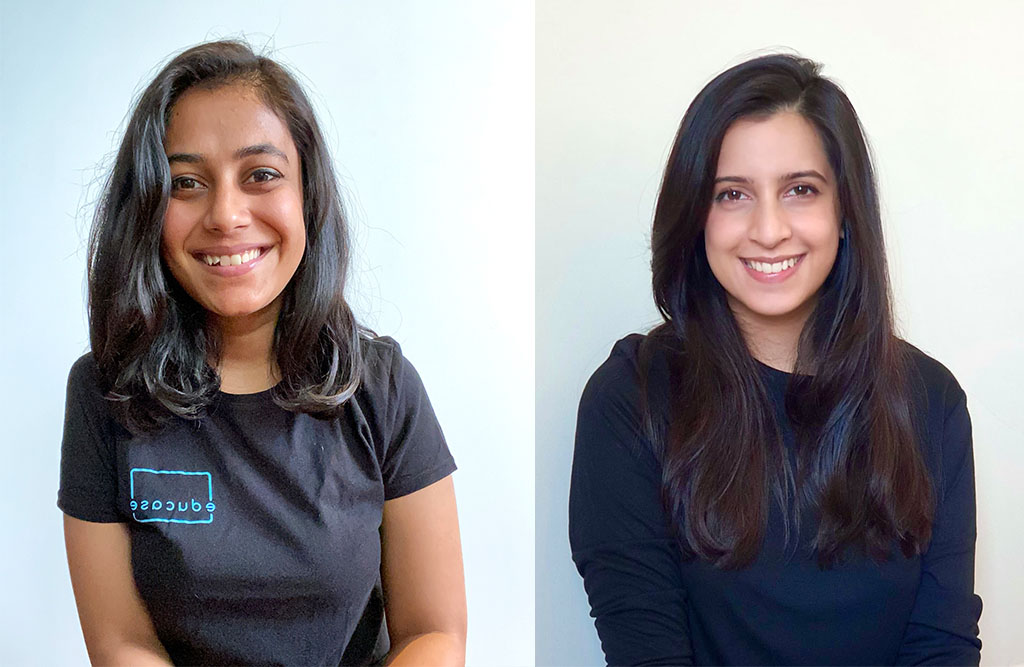 They were also sceptical whether Educase's backpack would be made in Nepal as it was designed in London. However, a backpack manufacturer in Nepal made it better, that too at a cheaper price, informs Murarka.
The entrepreneurs used the money they won from the class competition for designing, prototyping and piloting. The duo then applied to different international competitions to general production resources. They were lucky to win there of the four competitions they applied for. Plus, whatever they are earning from the business, they are reinvesting these days.
The roadblock
In December 2019, the team piloted its product at two schools, one each in Kathmandu and Kavre. They distributed a bag to each of the 50 students for free and asked for feedback.
While the piloting was underway, the Covid-19 pandemic hit the country in 2020. As all the schools and academic institutions were shut down, students could not use the bags. Also, the feedback cycle became very slow, informs Murarka.
"However, the silver lining was that students were using this backpack at home," she says, "Yet, we were planning to start selling bags from 2020. But, all the schools were shut down and our plan was delayed by one year."
Because the product was unique, Murarka says, her team worked hard to convince people to buy. It needed to meet them and show the backpack in person, especially in the beginning. "Another challenge in Nepal is that an idea or product is easily copied here. Hence, Educase is filing for patent rights."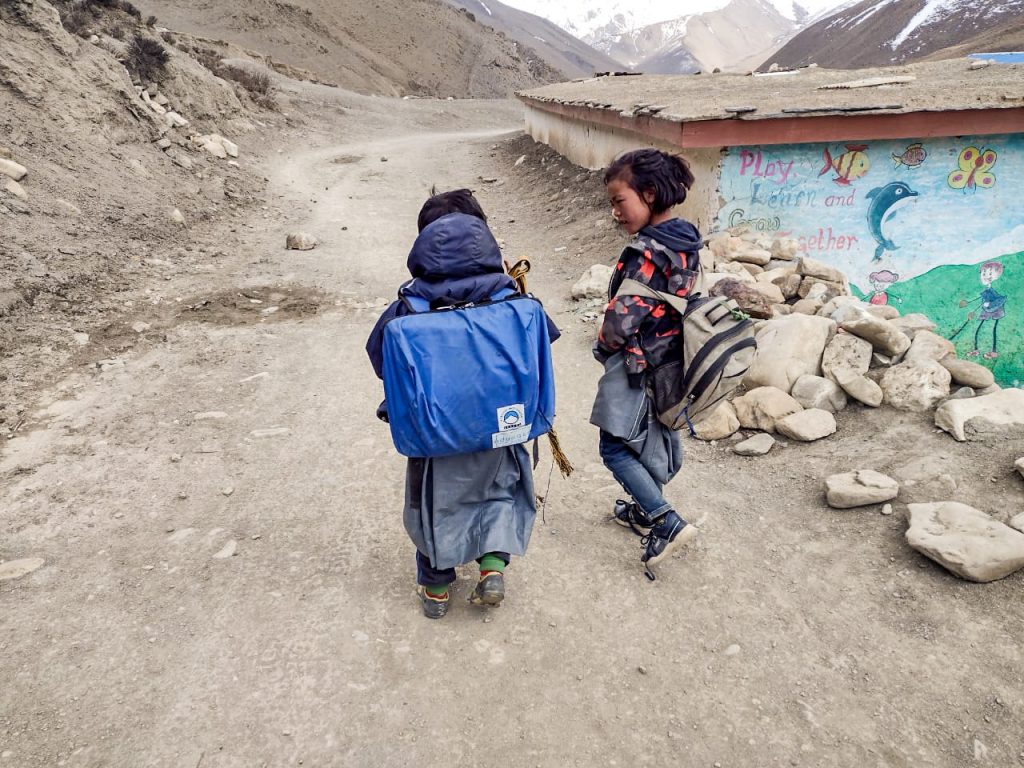 So far, Murarka has been pursuing NGOs working for children's education to buy Educase backpacks and she is satisfied with the progress so far.
Aiming higher
Gradually overcoming all the challenges, from the team of two, Educase is slowly adding people to its team. On the other hand, it has already reached 500 students through eight organisations in diverse locations such as Dang, Mugu, Dolpa, Sankhuwasabha, and Myagdi.
But, Murarka aims higher. "For the first one and half years, we will be focused on establishing Educase in Nepal, collaborating with different NGOs."
"Further, we also aim to establish networks in the neighbouring countries like India, Bangladesh and Pakistan and expand Educase to these countries within four years. We are also thinking of how to add complementary products such as solar lights, books and all."