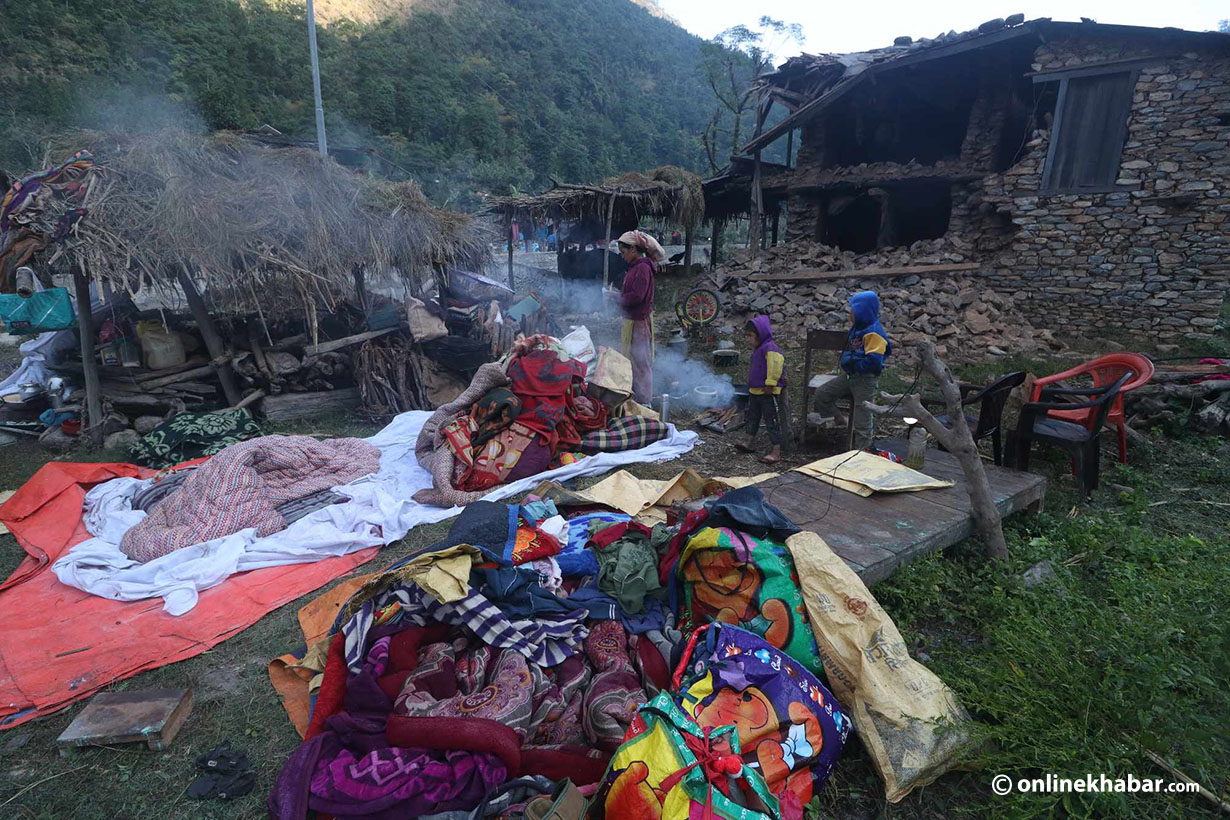 Jajarkot, November 20
Seven earthquake survivors have died due to extreme cold in Jajarkot so far.
Bishnu Kumari Khatri, 70, of Nalagad-8, who was injured in the earthquake, died on Sunday morning.
Khatri had been living outdoors under the open sky, under a tarpaulin sheet since the earthquake. The elderly woman took her last breath while being transported to the nearest health facility for treatment.
Three earthquake survivors in Jajarkot lost their lives last Saturday due to extreme cold. The earthquake, with a magnitude of 6.4 and its epicentre in Ramidanda of Jajarkot, shook both Jajarkot and Rukum West districts, resulting in significant loss of life and property.
The deceased have been identified as Sugili Nepali, 89, of Junichande Rural Municipality-4, Dume Pun, 70, of Barekot Rural Municipality-1 and Mansari Kami, 56, of Chhedagad Municipality-13.
It is reported that more than 34,000 families in Jajarkot are now residing in tents, as their homes were destroyed by the earthquake.
The adverse living conditions are disproportionately affecting vulnerable groups such as children, new mothers, individuals with chronic illnesses, and the elderly, who are particularly susceptible to the cold.