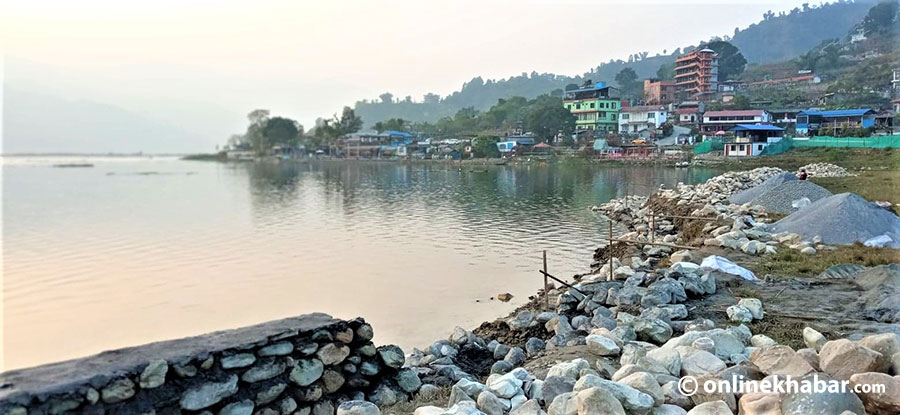 Pokhara, June 2
Pokhara High Court has issued an interim order to the city telling it not to use a dozer around the four boundaries of Phewa lake. The court has also ordered not to build any structures around it.
A single bench of Pokhara High Court Judge Dilli Raj Acharya issued the interim order.
The court has also issued an interim order in the name of Pokhara metropolitan city to declare the boundaries of Phewa lake a construction-prohibited area. It has also ordered the city to seize the dozer and trucks and take action against the driver and operators as per the law.
A government committee set the four boundaries of the lake in March 2021.
The Pokhara High Court has ordered the District Police Office Kaski to form and monitor a security group under the leadership of at least one police inspector for the protection of the lake area.
Advocate Manoj Gharti Magar filed a writ in the High Court demanding to stop the encroachment of the Phewa lake area.
During the hearing of the writ petition, Pokhara High Court has demanded a written response from Gandaki Chief Minister Surendra Raj Pandey, Industry, Tourism, Forest and Environment Minister Dipendra Bahadur Thapa, Lake Conservation and Development Authority Chief Kalpana Devkota and Pokhara Mayor Dhanraj Acharya on why the construction and excavation were allowed.
Recently, permission was given to fill the wetland of Phewa lake which drew a lot of criticism.