It has been a long since people have heard any news of some married woman burnt alive by her husband and his family or receiving any sort of violence because of her receiving little dowry during her wedding. But, has the dowry system and related violence has come to an end in Nepal in reality?
Although the number of reported cases of dowry-related violence has been declining over the years, the reality is underreported, claim activists. The dowry system has been illegalised in Nepal since a long time ago. Yet, it is rampant in Nepal, contributing to different forms of violence against women.
There is a tendency among general people to keep the issue aside as many think the dowry system is limited to Terai, the districts of Nepal's southern plains only. However, Pallavi Payal, a Terai-focus activist and researcher, says this is not the case but the system is dehumanising every single woman in Nepal.
On the occasion of 16 days of Activism against Gender-based Violence, Onlinekhabar has talked to Payal about the intensity of the dowry as a source of violence against women.
Excerpts:
First, tell us about the gravity of the problem as far as the dowry system is concerned.
This is definitely a much bigger socio-economic issue. This system is directly related to so many socio-economic problems like poverty, child marriage and a lot more.
Firstly, let me clarify that the dowry system is not only the problem of the Terai region. This is a national problem. Most people assume that dowry is given and taken only in the Terai region among Madhesis, but I have seen this system in existence in Kathmandu also.
Dowry system and child marriage have been made the identity of the Terai region, which is very wrong. We have to look at this in a broader sense. It is also happening in Kathmandu and other urban areas in different forms.
In this capital city also, there is a practice of going to the groom's house days before the wedding, measuring the size of the couple's room and wall for providing carpet, curtains, and all other furniture. What do we call this? Isn't it a form of dowry? I have also heard some people ask for gifts for guests of the wedding procession (janti). It is everywhere; it has been like this for ages.
There has been a lot of work and campaigning for abolishing the dowry system targeting the Terai region. Due to that, there is an increasing awareness that the dowry system is bad practice. I, hence, feel this problem is gradually declining in some places of the region. Yet, in other places, it has spiked as well. So, I can't express the gravity of the problem. Neither do I have any too to measure its gravity.
But, you must have an idea about how dowry is contributing to gender-based violence.
People justify the dowry system stating are giving their daughter gifts and all. But, when the daughter is herself independent and empowered, there is no need for any materialistic gift from parents.
The ones who ask for or take dowry defend themselves, stating they are relieving great baggage (the daughter) from the parents' shoulder as if they have to pay for that. But, you see this system dehumanises women this way. It belittles a woman from a human being to a mere object. As a result, this gives freedom to abusers to treat her in whichever way they want.
Consequently, this mindset takes a very aggressive turn in a rigid society as people resort to actions like abandoning her, even murdering her (burning her alive). And, in the so-called upper class, they are tortured mentally. Sadly, many such women can't speak up, considering the prestige of their families. Such cases rarely come out.
Another problem is the increasing level of expectation of the groom's side for extra respect in the form of gifts. Every guest would need a special gift. This is a modern form of dowry.
They don't directly demand dowry, instead, they ask for it indirectly stating "we don't want anything, yet you can always give gifts to your daughter's relatives." Also, nowadays, people are gifting more advanced and expensive tools such as washing machines, and cars.
Because of dowry, from the wedding itself, unequal relationships are built in the marriage and their respective families. And, that develops into physical, mental and social violence.
So, haven't there been any positive changes in people's mindset about this issue?
I have noticed many people consider people not giving or receiving dowry as noble and good persons. Yet, it is also problematic because not taking dowry should not be glorified but normalised.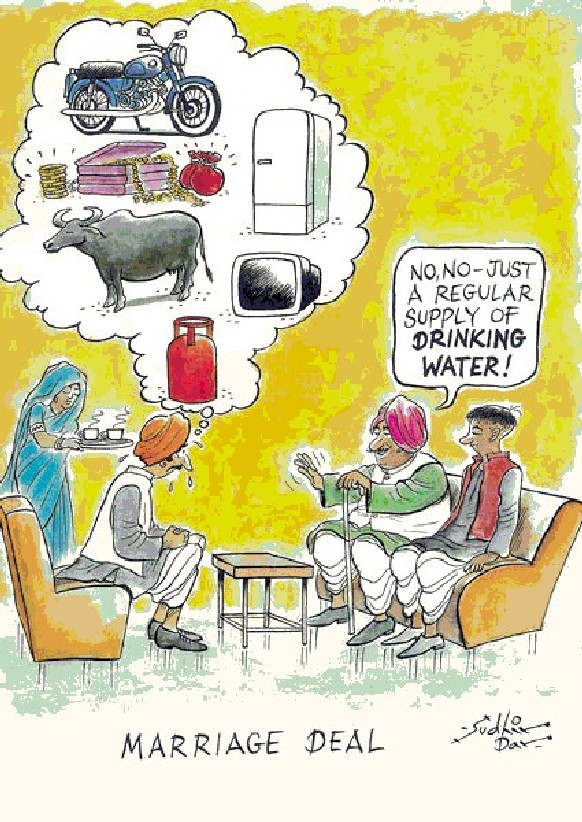 Nonetheless, more girls are going to school and educating themselves. The realisation that they should work and be independent after completing studies has also developed in certain societies.
Moreover, the campaigning is not centred in Kathmandu anymore. After the federal system, social activists and NGOs have reached local levels.
I can't assure you this change is happening across Nepal. But, some positive signs are seen.
Yes, the number of dowry-related cases is seen declining every year, as per the report of Nepal Police also. Do you have any comments on that?
As I already told you, in some places, the intensity of the problem has actually declined and in some others, probably they even lack the awareness that this system is wrong or a dowry-related case can be reported. Some others might have hesitated to report.
But, what's problematic is the practice of doing settlement. What's the guarantee that the survivor's husband and family won't repeat torturing her in the name of dowry? What happens to the complaint after that?
Therefore, we can't say there is no dowry system and related violence in our society. We can simply look around our society and say the case of the dowry system has not declined . There are more cases than reported.
It also depends on how many places the data are collected from and how they are processed and analysed.
If so, why are dowry-related incidents not discussed until they become very extreme?
When a woman is being tortured and suffering in her husband's house, even her parents and family generally want to settle the matter. After all, in our culture, there is a belief that a woman belongs to her husband's house, meaning there is nominal space for intervention for her parents. Neither can she muster the courage to speak up against such violence in society. Hence, until any such extreme accidents don't happen, both the family and the society will remain silent.
In some cases, women are manipulated in such a way that they couldn't speak. Overall, our culture and system that prioritise settlement and take dowry as a family issue stop many cases to get reported and bring this into the discussion.
It is high time we brought changes in the way anti-dowry campaigns are done. There also should be a campaign about marriage being an equal relationship.
So, who should the campaigns move ahead?
One should not see the dowry system as the problem of the Terai region only. Campaigners should promote women education. First, they should analyse contemporary problems and then cater awareness in a subtle way in more comprehensible forms such as a story.
The more we promote women leadership, the more it contributes to abolishing such problems as it becomes easy for a woman to share her problem with another woman.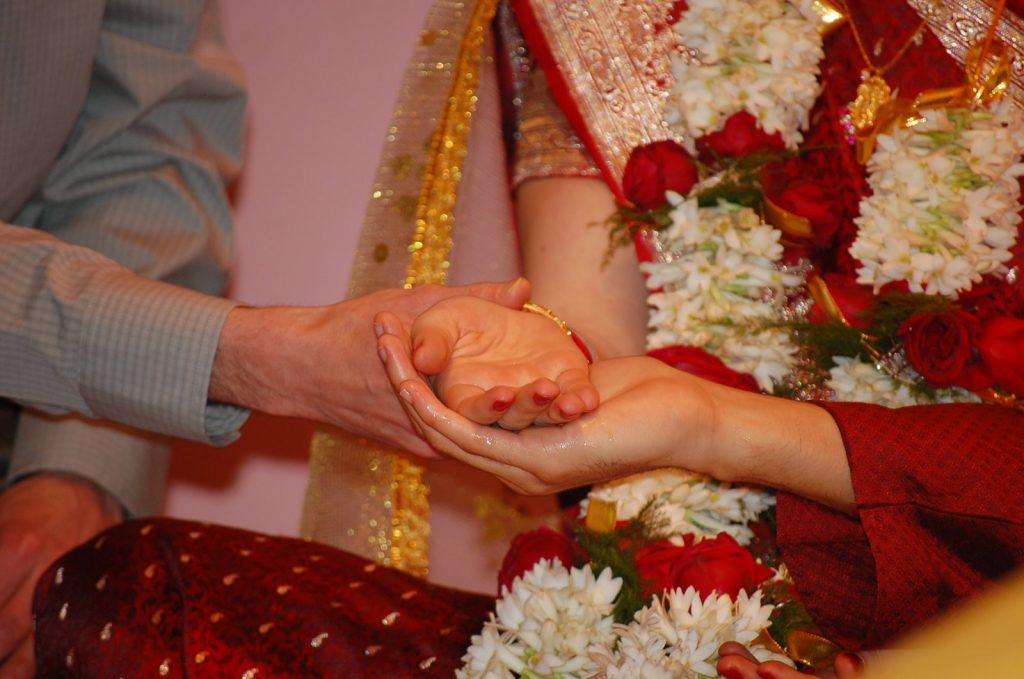 The dowry system was prohibited by the law in Nepal in 1976. But, listening to you, it seems the authorities have completely failed.
The main reason why our authority is failing is the authority itself is discriminatory. Besides, the practice of doing settlement, a lack of awareness in the officials and their stereotypical mindset towards women, the Madhesi community and other vulnerable groups are some other reasons. How sensitively the authority is dealing with such issues is still a question.
Also, any research analysing the strength, effectiveness and weakness of anti-dowry campaigns is usually not carried out. As a result, the campaigning system is not updated timely, leading to failure.
So, who should do what to make reforms?
It is very necessary to have discussions at the family and community levels on why this system is wrong, and why one should stop this. A learned individual in a family or a community should initiate such conversation.
Side by side, if we want this to be eliminated by root, the authorities have to be serious and responsible. The feminist movement also should be inclusive. With changing time, problems change, research should be carried out time and again to find ways to deal with such problems.
Likewise, big weddings should not be promoted. Moreover, the expenditure of the wedding should be equally shared between the bride's side and the groom's side.