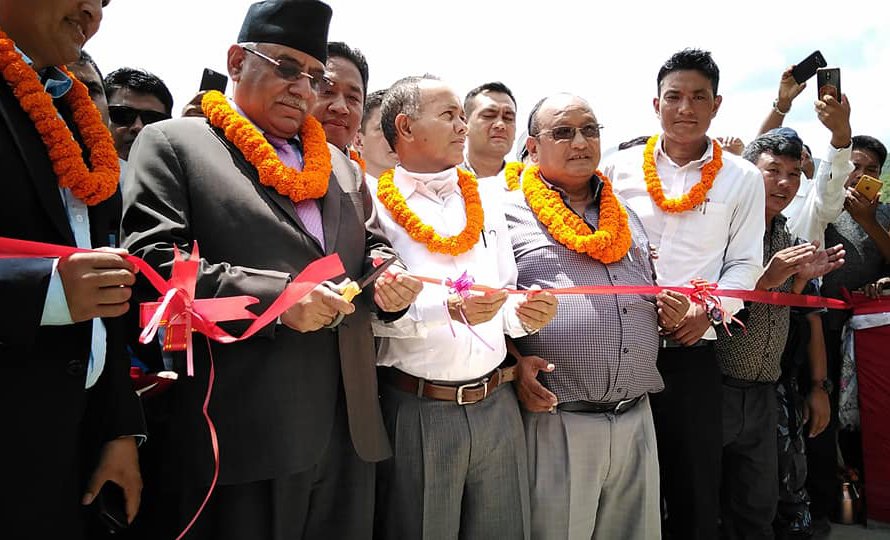 Ramechhap, August 4
Ruling Nepal Communist Party chairman Pushpa Kamal Dahal has told former king Gyanendra Shah not to become active in politics, warning people would take him out of Nagarjun Palace if he continued so.
The former prime minister says the former king should respect the new federal democratic republic system as it has protected him.
Inaugurating a bridge in Khandadevi rural municipality in Ramechhap district on Sunday, Dahal said some 'servants' of the king also raised voices against the system of late. "If they don't correct themselves," he said, "They will face a situation they have not imagined yet."
It is learned that Dahal's statement targeted Rastriya Prajatantra Party chair Kamal Thapa. Speaking at a function on Saturday, Thapa had said changing the government would not solve the country's problems, but changing the system do.
Dahal was of the view that everyone should respect the republican system as it was a result of the people's sacrifice.