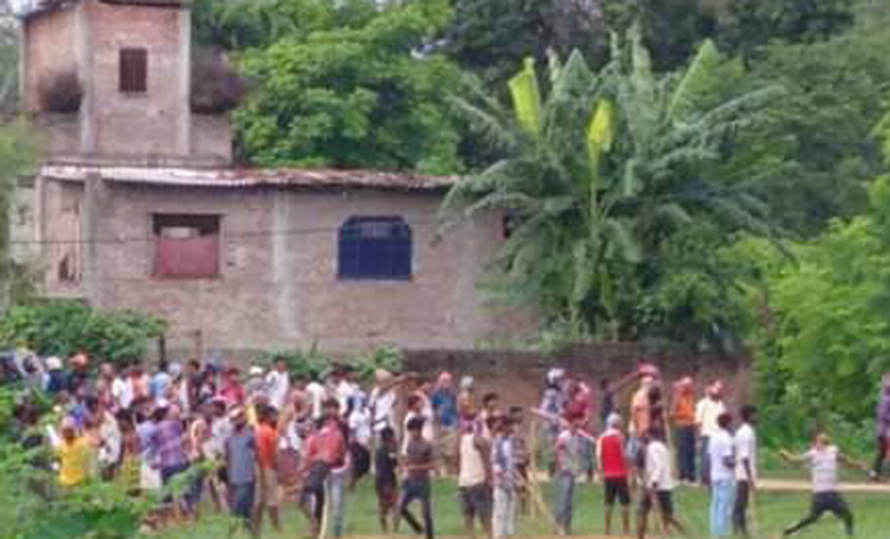 Janakpurdha, July 3
Two groups of locals have clashed with each other in Bideha municipality of Dhanusha on Friday. Six persons have sustained injuries.
The injured are undergoing treatment at the Provincial Hospital in Janakpurdham.
The government has begun constructing a birthing centre in ward 2 of the municipality recently. But, the locals of ward 3 have demanded that the centre is shifted to their ward, which the locals of ward 2 have not accepted.
Rameshwar Karki, the District Police Office spokesperson, says police opened two rounds of fire in the air to contain the situation. "We had convinced both the parties on Thursday," Karki informs, "But, the dispute intensified today, and we were forced to control the situation using tear gas shells and firing in the air."