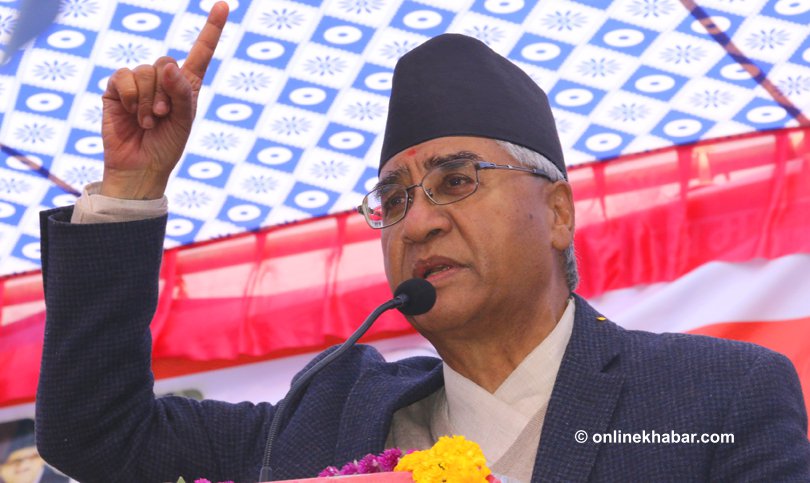 Chitwan, April 16
Nepali Congress President Sher Bahadur Deuba says the incumbent government led by CPN-UML Chairman KP Sharma Oli has already launched authoritarianism in the country.
Speaking with journalists at the Bharatpur Airport in Chitwan district on Monday, Deuba said the government was making haphazard decisions without considering others' opinions.
"The government is trying to run the country unilaterally. Authoritarianism has already begun," an sarcastic Deuba said, "They will develop… authoritarianism in the country."
The former prime minister complained that the incumbent government did not consult the main opposition party about any issue of national significance.
In another context, Deuba said his party lost recent provincial and federal parliamentary elections as two other major parties formed an alliance against the party.
Despite the loss, the party would fight for protection of democracy, democratic values and people's rights, the leader claimed.