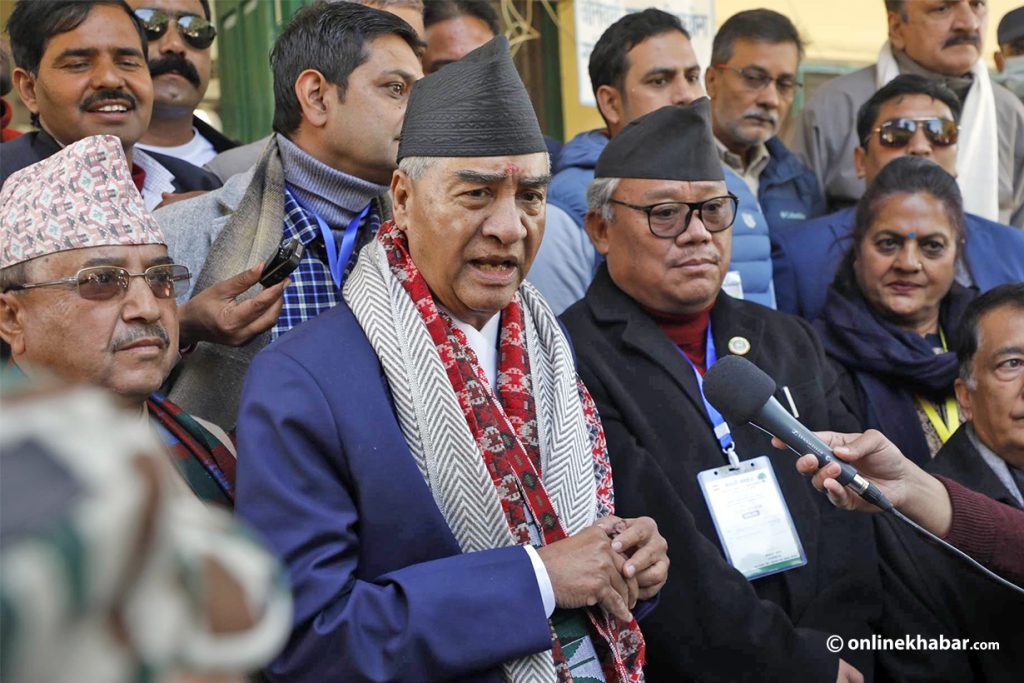 Kathmandu, December 21
Sher Bahadur Deuba has been elected as the parliamentary party leader of the Nepali Congress.
Prime Minister and President Sher Bahadur Deuba and party general-secretary Gagan Thapa contested for the post.
Deuba won by receiving 64 votes to Thapa's 25. A total of 89 lawmakers took part in the voting process. The voting took place at the parliamentary party office in Singa Durbar on Wednesday morning.
With this, it is most likely that Deuba will once again become the prime minister of the country.
Thapa had expressed his displeasure that some lawmakers were asked to take photographs of who they had voted for. Thapa said that he saw some lawmakers taking pictures of their votes during voting.
Following his loss, Thapa has said he will not be part of the government and will not take up any ministry.