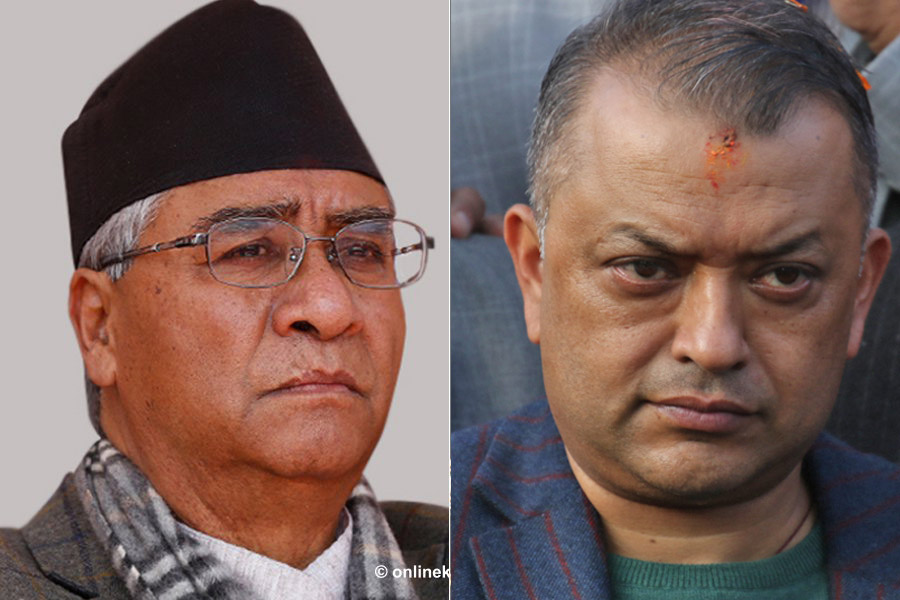 Kathmandu, December 20
Nepali Congress General Secretary Gagan Thapa is going to contest to be the leader of the parliamentary party against the party president Prime Minister Sher Bahadur Deuba.
This comes after Thapa received support from senior party leader Shekhar Koirala. Koirala and Thapa held discussions about this on Monday and Tuesday before reaching an agreement.
Nepali Congress had given those interested until 3 pm on Tuesday to file their nominations to lead the parliamentary party. The election will take place at 8 am on Wednesday.
Thapa has been stating he wants to be the prime minister prior to the elections. As soon as he won his constituency, he started preparing for the parliamentary party election.
As the ruling alliance has almost majority seats in the newly elected House of Representatives and the Nepali Congress is the biggest party in the alliance, its parliamentary party leader is expected to become the next prime minister.
Party insiders say Deuba is highly likely to win the election, but the Koirala-Thapa faction hopes to get some support from a few lawmakers from the opposing faction and turn the tables.