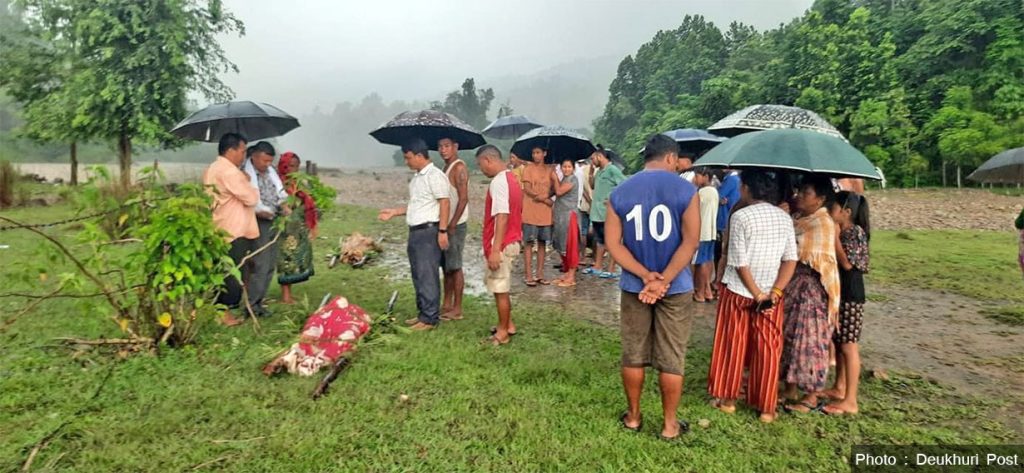 Dang, August 2
Two persons were electrocuted in their efforts to save a family member from a similar tragedy at Bahunepata, Rapti rural municipality-2 of the Dang district in Lumbini on Monday afternoon.
Bhima Gaha Magar received electric shocks yesterday while drying washed laundry. Her sister-in-law Hima rushed to save her ultimately receiving electric shocks. Then again, Hima's husband Basu went tried to save the women from the electric wire, but the wire snapped and hit him.
In the accident, Hima and Basu died on the spot. Their bodies have been taken to Lamahi Hospital for postmortem.
Bhima, who received electric shocks first, is injured but out of danger, according to Inspector Sujan Bikram Shah of the Balubang Area Police Office.