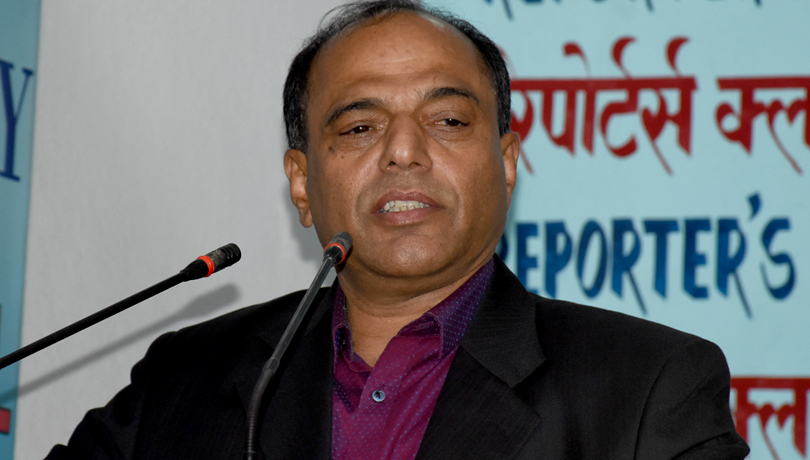 Kathmandu, May 3
Prime Minister Pushpa Kamal Dahal's chief political advisor Chakrapani Khanal has said the PM Dahal will vacate the office for Nepali Congress President Sher Bahadur Deuba once the first phase of local level elections will be over on May 14.
Speaking with journalists in Kathmandu today, Khanal said the PM was committed to an agreement that the two ruling allies made while electing Dahal to the chief executive position in August last year.
Khanal was of the view that the two-party alliance would remain intact till provincial and federal elections which should be held by January next year.
He informed that the new government would announce dates for provincial and federal elections after its formation.
Meanwhile, Khanal said the constitution amendment bill pending in Parliament would be endorsed after the May 14 polls.