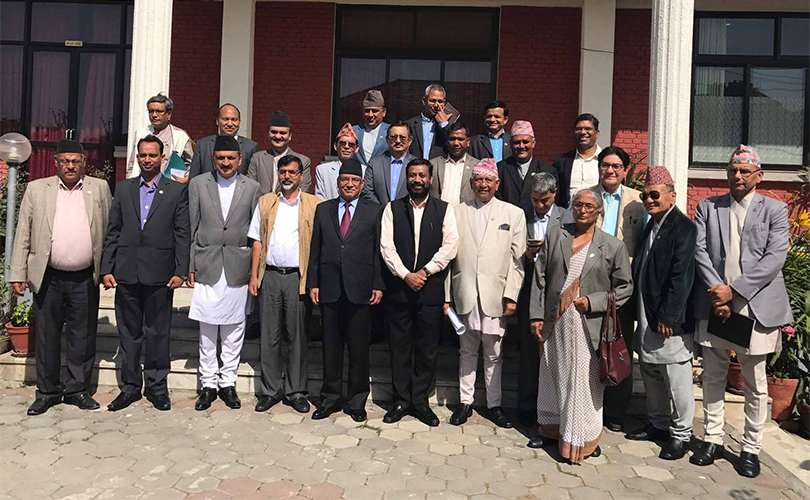 Kathmandu, May 23
Prime Minister Pushpa Kamal Dahal held a meeting of the Cabinet on Tuesday afternoon before announcing his resignation at the House and made some significant appointments.
The meeting appointed journalist Opendra Sharma as the General Manager of national news agency, Rastriya Samachar Samiti.
The top position at the RSS was vacant for last four months.
Meanwhile, Sharad Bikram Rana has been appointed the Executive Director of Trade and Export Promotion Centre.
Likewise, the Cabinet also declared Kami Budha Magar of Rukum district as a martyr. He was killed by the state in 1953/54 after his involvement in the Communist movement.
PM Dahal and his Cabinet colleagues took a group photo after the last Cabinet meeting today.