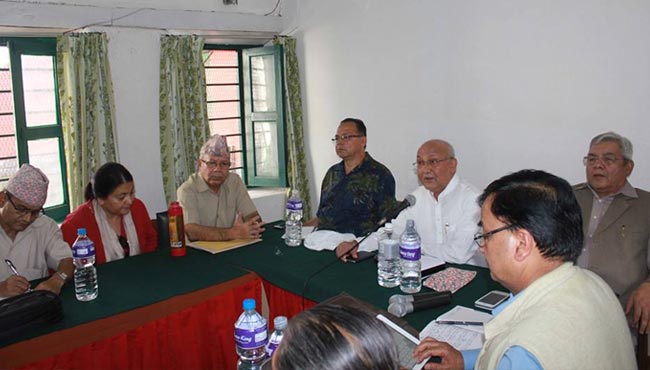 Kathmandu, April 10
On the second day of their meeting, CPN-UML central working committee members are holding discussions on party President KP Sharma Oli's political report, on Sunday.
At Saturday's meeting, President Oli had presented a 12-page report that covered national politics and party organisation.
The party is organising discussions on the report from 11 am at the party office in Dhumbarahi by forming 11 groups. Oli's report covers constitution of party committees, zonal committees and provincial committees.