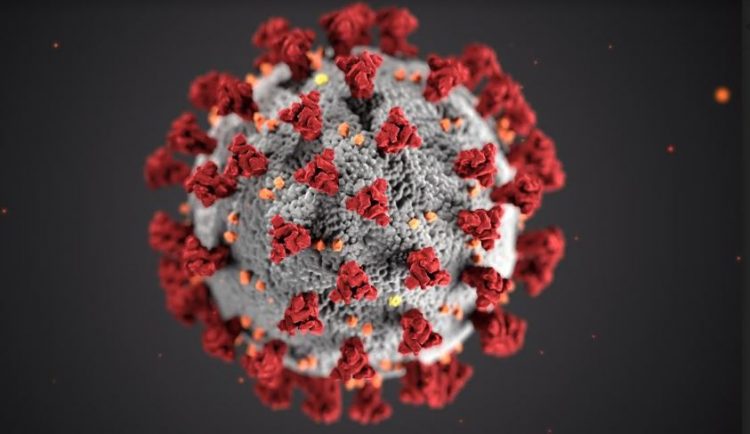 Epidemiological trends
Impacts of the Covid-19 pandemic are currently 'skyrocketing' across the globe, causing enormous public health havoc and a colossal economic crisis. On December 31, 2019, China alerted the World Health Organisation of several flu-like cases in Wuhan city, Hubei Province. Then, the virus got identified as novel coronavirus (2019-nCoV) on January 7, 2020. The first coronavirus death was reported on January 11, and as of January 20, the spread of virus crossed China. Two cases from Thailand, one each from Japan and South Korea were early reported cases.
On January 25, the Covid-19 cases were detected in Australia and France with three cases each. By January 31, there were 9,826 infection cases from 19 countries and 213 deaths. Critically analysing the trends of spread and impact caused, the WHO then declared it a 'public health emergency of international concern (PHEIC)'. On February 11, consulting with the World Organisation for Animal Health (OIE) and the UN Food and Agriculture Organisation (FAO), the WHO named the disease Covid-19 (coronavirus disease 2019), which was previously referred as 2019-nCoV.
At this stage, there were only 395 cases and one death reported from 24 countries outside of China. But by February 28, the number of confirmed cases reached around 84,000 from 51 countries and the number of deaths climbed to 271 including 67 reported from outside China. By March 11, there were 118,000 cases and 4,291 deaths from 114 countries. With a 13-fold increase in cases within the two weeks, the WHO then declared Covid-19 as a 'pandemic'.
The spread of Covid-19 is so accelerating that it needed 67 days from the first diagnosed case to reach the first 100,000 cases, 11 days for the second 100,000 cases, for days for the third 100,000 cases, three days for the fourth 100,000 cases and just extra seven days for additional 400,000 cases around the globe. A similar pattern has been seen in the mortality as it required 17 days from the first death to reach the first 100 deaths, 30 days for the 1,000 deaths, 61 days for the 5,000 deaths and 68 days for 10,000 deaths and just nine additional days for additional 20,000 deaths. In Italy alone, the cases increased 10-fold from 10,000 cases reaching more than 100,000 cases in just three weeks' time from March 10 to 30. In a single day of March 30, around 4,000 new cases and 800 deaths were reported from Italy with a total fatality rate of around 11%. Fatality rates are varied depending on geography, age group and health conditions, specifically high (>10%) for the people elder than 70 years and the immunocompromised due to having previous infections (co-morbidities with diabetes, heart disease, etc). Currently, the United States is having the highest confirmed 188,000 cases from all states and territories. The transmission pattern there is so rampant that an 18-fold increase was achieved from March 18 to 30.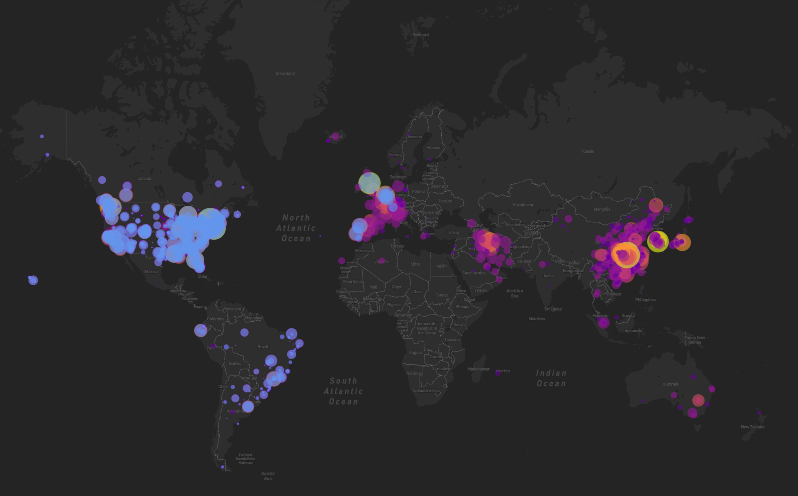 By the end of March, the number of confirmed cases skyrocketed to approximately 858,000 and 42,000 deaths from 202 countries and territories around the globe.
The impact of Covid-19 is also inevitable in the SAARC region. Despite nationwide lockdowns, there are significant increases in the number of cases in India and Pakistan. Other countries of the region are also highly affected.
In Nepal, for the past four days, there is no additional confirmed case revealed with a total of five SARS-CoV-2 positive cases at the moment out of 1,060 screened cases. The Nepal government also enforced and implemented all the measures in the right time. However, tracing suspected cases, in particular, those returning from affected countries and areas and the persons they contacted afterward, seems delayed.
The government has already set up or in the process of setting up the laboratory testing services for the Covid-19 in all provinces. If suspected cases are found positive, they should go for quarantine and supportive care for symptoms/clinical consequences immediately and even for negative cases, self-quarantine for 14 days at least is recommended.
The number of reported confirmed cases is certainly lower in Nepal as many cases have not shown any symptoms (known as 'asymptomatic carrier') or they are recovered or died without being diagnosed. Even when developed countries have been struggling to test floods of suspected cases, how can developing countries with a lack of capacity and infrastructure ensure proper laboratory testing in the present context?
No local confirmed cases have been detected until now, and the imported cases suggest that the virus may not have adapted to this geography and climate yet. However, there might be asymptomatic carrier cases in communities which have still potential to transmit virus to others. These types of cases need to be tracked down, identified and duly quarantined. In the present scenario, laboratory diagnosis is highly urgent to break the tip of iceberg of cases in the communities to further prevent the spread.
Laboratory diagnosis and new approach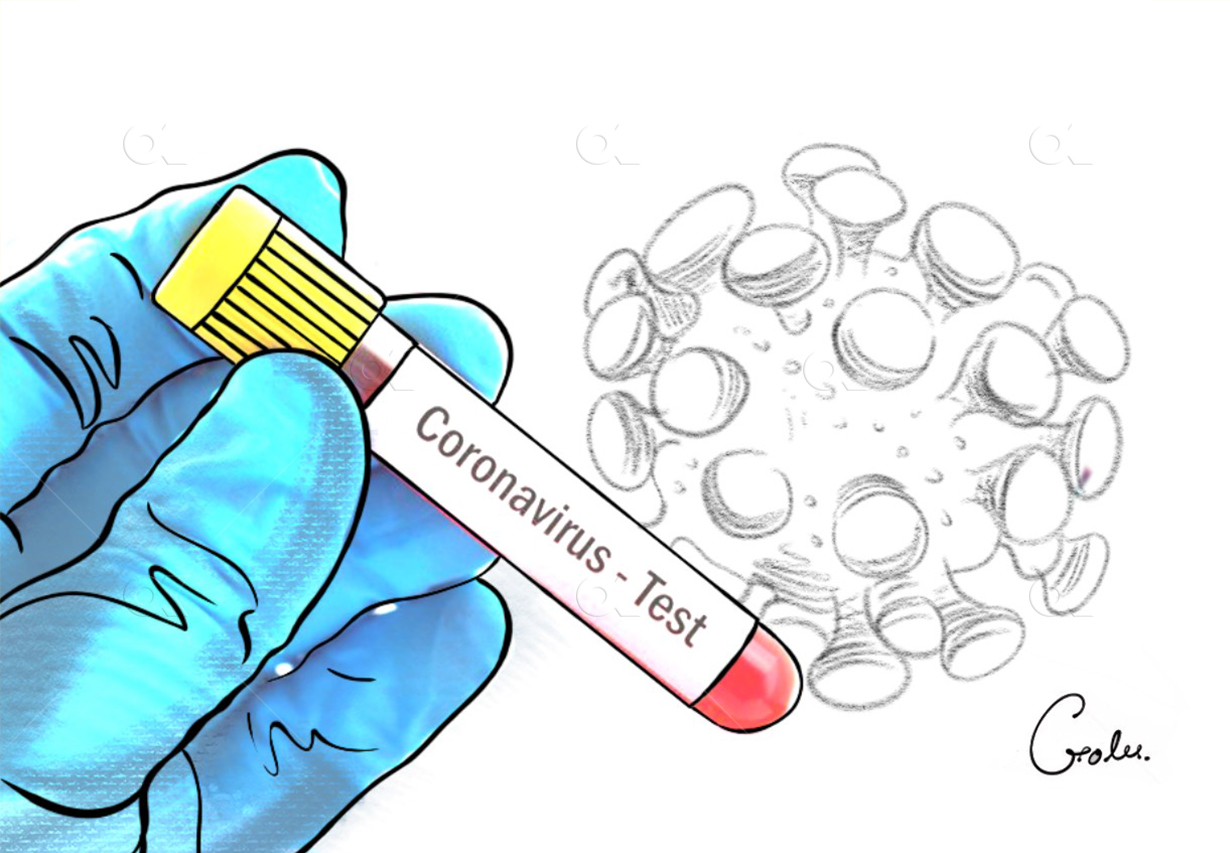 The Covid-19 is believed to be a droplet infection, which can be transmitted via inhaling droplet with the coronavirus emitted by infected persons during sneezing or coughing and direct contact with objects that has the virus on it. The Severe Acute Respiratory Syndrome Coronavirus-2 (SARS-CoV-2) is eminently contagious strain of zoonotic origin, which is the latest of seven serotypes of coronavirus infected to humans.  The SARS-CoV-2 has a single strand RNA genome,  and genetic science has reported with 96% genetic similarity to horseshoe bat (Rhinolophus) coronavirus.
Capacity building for Covid-19 diagnosis is paramount in Nepal as there are only limited facilities such as only National Public Health Laboratory in Kathmandu and BP Koirala Institute of Health Sciences in Dharan are able to provide viral nucleic acid amplification tests (NAAT) laboratory facilities. In NAAT, a real-time polymerase chain reaction (RT-PCR) of the targeted gene is tested from biological samples; swab or wash from upper respiratory tract or sputum is accessed for SARS-CoV-2 confirmation. Specific genes such as RNA-dependent RNA polymerase (RdRp), helicase (Hel), spike (S), and nucleocapsid (N), E (envelope) genes have been utilised for screening and conformation with revealing >99% specificity across countries. However, poor sample handling, fault test kits, low viral load during early infection and viral mutation could erratically lead to false, negative results.
Besides RT-PCR, research studies from Park and colleagues from South Korea and Zhang ad team from China have already validated loop-mediated isothermal amplification (LAMP) test for a point of care for SARS-CoV-2 with high sensitivity and specificity as LAMP is simple but robust cutting-edge technology, low-cost alternative and does not need sophisticated and expensive thermocycler. It also has a potential to be the appropriate diagnostic solution of virus in resource constrain settings. Hence, the government should initiate LAMP pilot study, validate and implement in the laboratories where minimal upgrading and capacity building is needed. The LAMP technology can also be utilised in regular diagnosis of tuberculosis, malaria, leprosy and many viral diseases in rural laboratory with upgrading to BSL-2 and could also be applicable for future emerging infectious outbreaks.
In this health emergency situation, searching and engaging in experts such as molecular bio-scientists, laboratory, clinical scientists with previous knowledge and skills should receive a priority to cope in this extreme situation. The government, collaborating or bringing cutting-edge technology from China, South Korea and other countries, must urgently establish or reinvigorate the diagnostic/research laboratories equipped with molecular facility in potential government and private hospitals, research centres, and academic institutions. These facilities should properly be decentralised to test the suspected cases in their proximal periphery which restricts the mobility and control viral spillover.
Potential therapy
There is no any authentic therapy and vaccine developed against the Covid-19 so far. However, a few drugs are currently undergoing clinical trials. Anti-malarial drugs chloroquine and hydroxychloroquine, announced as "game-changer" by US President Donald Trump, received an emergency use authorisation from the US Food and Drug Administration for coronavirus treatment/care on March 29 in spite of the limited evidence in support.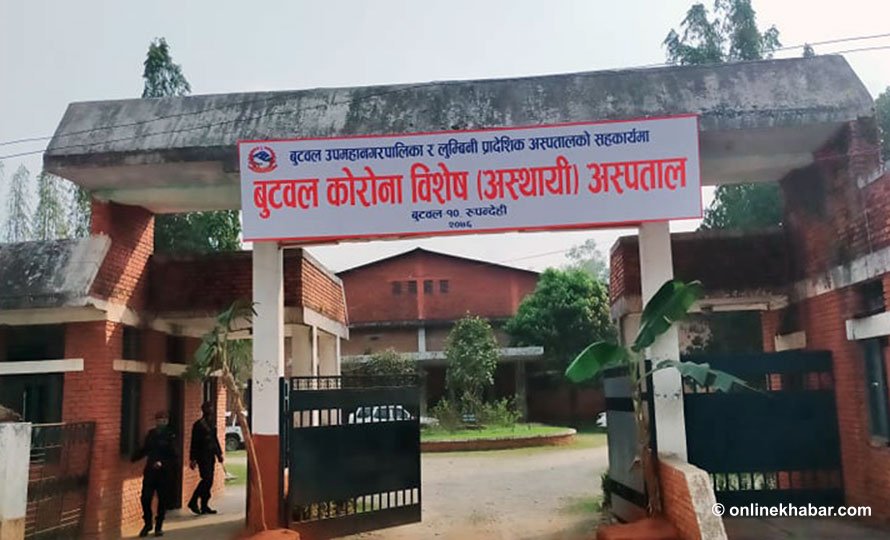 Despite varieties of side effects and serious toxicities, these drugs have also been incorporated in the interim clinical guidelines for Covid-19 treatment management in China, Belgium and South Korea as there is no choice left. Two case reports revealed anti-viral drug remdesivir was effective against Covid-19 infected critical patient in California, and a young case in Washington, the US. A combination of three drugs; two antivirals ritonavir and lopinavir  with interferon-beta, a molecule involved in regulating inflammation in the body, are also on the list of WHO global trials SOLIDARITY for potential therapeutic applications against the Covid-19.
However, no high efficacy drugs and vaccines are officially approved and available for the treatment and management of the Covid-19 patients to date. In the case of critical and terminally ill pneumonia patients of Covid-19, without any choice of therapy, monotherapy or combination therapy of these drugs might be recommended based on the clinician's evaluation and decision though direct supervision and regular monitoring.
Unprecedented preventive actions and measures
The choice remaining at this stage, hence, is simple: prevention is better than cure. Therefore, convenient laboratory diagnosis of suspected cases, quarantining, caring and providing supportive care for confirmed cases, contact tracing and isolating in their proximity, maintaining social distancing or self-quarantine (isolation) via nationwide lockdown are eminently crucial for controlling the Covid-19 transmission. Learning from the experiences from China and South Korea, the government has taken essential measures and is committed to fighting against the Covid-19.
Maintaining personal hygiene is one of the important measures against the Covid-19. Hence, effective hand washing, disinfection with 70% alcoholic sanitiser, and spraying on potentially infected surfaces with 0.5% sodium hypochlorite, which kills the virus within a minute, are also recommended. Moreover, following all pivotal measures such as reducing mental stress, boosting immunity via eating fresh fruits and food, relaxing, engaging indoor activities of your interests and exercising, keeping two-metre social distance, using masks when going outside, and wearing mandatory personal protection equipment (PPE) properly by frontline health workers in clinical settings are extremely pertinent for transmission prevention.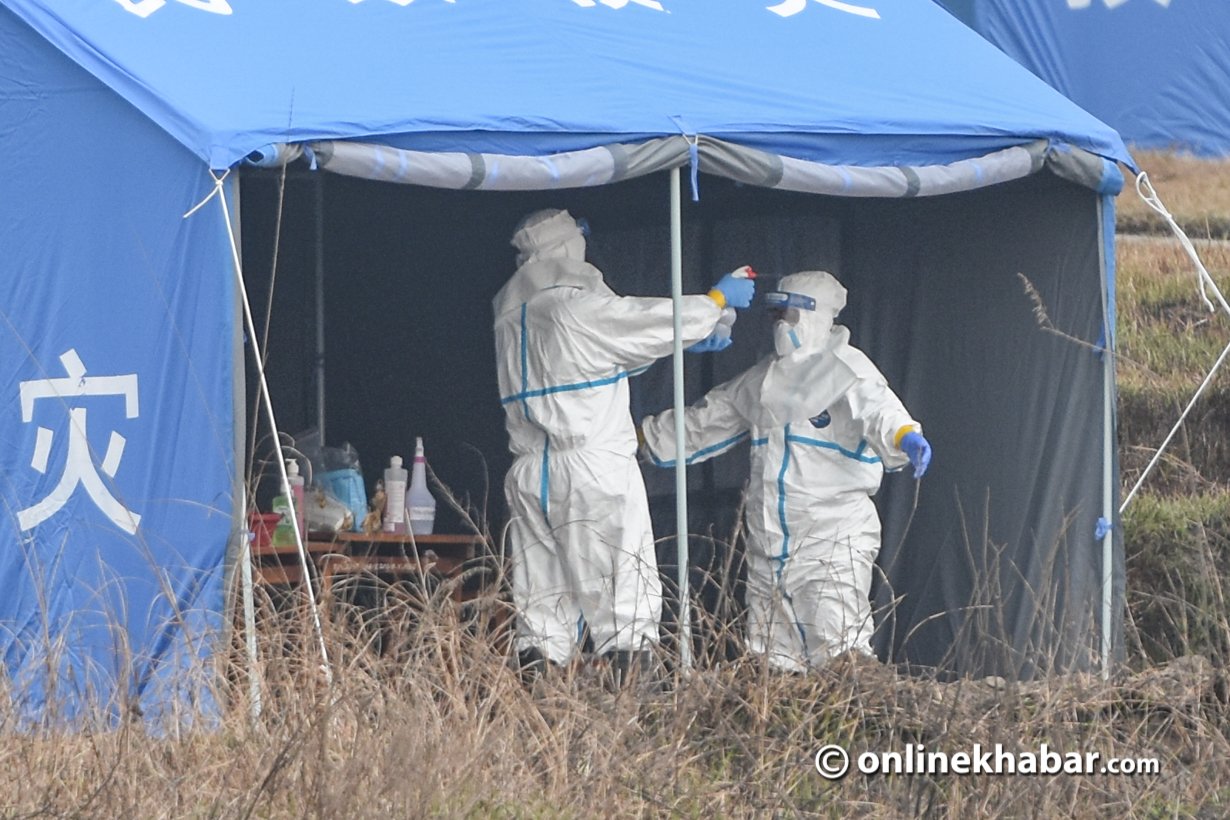 In addition, the government should set up additional quarantine and healthcare facilities immediately near Nepal-India borders for those who are currently entering Nepal, provide those needy individuals support packages (food and essentials) during the lockdown and properly monitor emergency preparedness and response and implement the necessary actions promptly.  Indeed, we all need to stay informed via authentic news sources (the WHO, the government, etc) and avoid fake news, rumours, and hoaxes, and deeply uphold the government commitment, measures, and strategies to conquer against this perilous pandemic.
The author is a research scientist. He is also a member of the National Science Advisory Committee, Ministry of Education, Science and Technology, the  Government of Nepal.