As Nepal is battling hard against the second wave of the Covid-19 pandemic, stakeholders look anxious over the ill management of the resources available in the country. Many groups have resorted to blaming the government for its failure to protect the citizens whereas there are a lot who see the public themselves responsible for the crisis. A handful of stakeholders have begun demanding that the government request the international community to intervene as it has been unable to manage the crisis.
Dr Rajesh Sambhajirao Pandav, the chief of the World Health Organization's Nepal office, however, says the country still has a lot of strengths and opportunities to fight back. In this email interview with Onlinekhabar, Pandav has effectively maintained his diplomatic etiquette in saving himself from criticising the government. Yet, he has subtly suggested some important points that Nepal should follow immediately to control the pandemic, such as making scientifically valid decisions every time and cross-border cooperation (with India).
Excerpts:
How do you assess the current situation in Nepal? What are the challenges and opportunities Nepal has in terms of this health crisis management?
Covid-19 is a protracted emergency globally. What started as a public health emergency is now a societal emergency and, in that respect, Nepal is no exception. Currently, we are seeing the so-called second generalised wave in Nepal, which presents some known and some new challenges.
The health system challenges that Nepal faces are known. The important thing is to break the transmission and the second is to make as many people as safe as possible. Strict implementation of public health safety measures is of the essence in breaking the chain. Ensuring a high acceptance of vaccination is another. Testing and contact tracing followed by quarantining of those exposed and isolation of those infected/ill are crucial too.
Countries around the world are now recognising that inadequate investment into health systems over decades is presenting itself in unfortunate ways during the Covid-19 emergency. But, herein lies the opportunity as well. While we battle Covid-19, we need to start thinking very seriously about how to build robust health systems that are also resilient to emergencies.
I think Nepal is not new to adversity. Time and again, the people of Nepal have emerged victorious over adversities. It is important that we base our thinking and decisions on scientific evidence and then follow through with these diligently.
But, the world is talking about new variants of the coronavirus, and double mutations and triple mutations. Based on the WHO's research and understanding, can you please describe what kind/s of the virus is/are attacking Nepalis currently?
Coronavirus variants B.1.617 and B.1.618, first reported from India, are referred to as the so-called double and triple mutant variants. It is the same SARS-CoV-2 virus with some genetic changes like L452R and E484Q /E484K. The WHO has classified B.1.617 (L452R and E484Q) as a variant of interest (VOI) based on its increased capability to multiply in cells and hence has the potential for increased transmission. However, the WHO continues to evaluate the evidence to determine the potential of these to be variants of concern (VOC).
The Nepal government has declared that it has confirmed a single case of the B.1.617 variant in Nepal. But, the earlier reported B.1.1.7 variant (first reported in the UK) is also circulating in Nepal.
So, is dealing with these types of virus medically possible in the context of Nepal? What would be your answers if you would have to consider Nepal's technical and managerial capacities?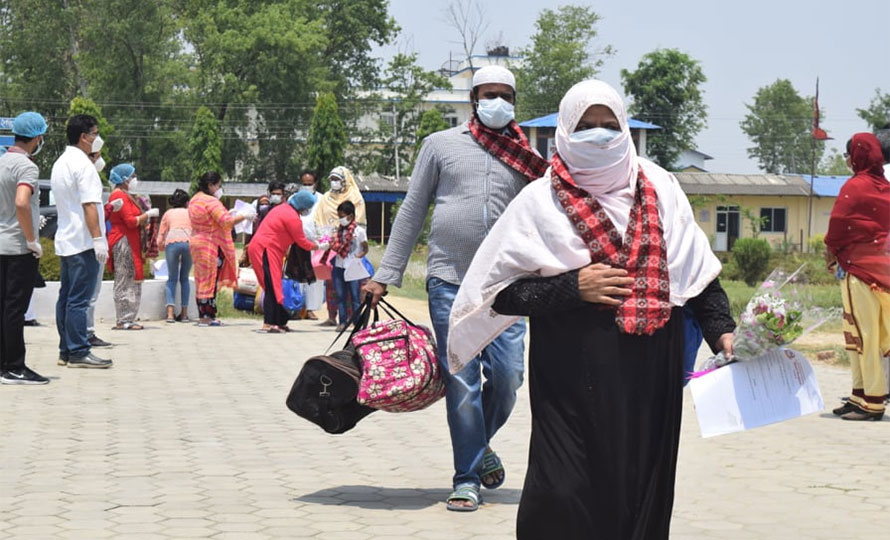 These variants are the same virus with few changes and not a different virus. There is no difference in clinical presentation, and clinical management of cases. Prevention and control measures remain the same: the public health and social measures such as the use of masks, maintaining physical distancing, avoiding crowds, and hand hygiene. Nepal has the technical and managerial capacities to handle this variant.
We had interviewed your predecessor, Dr Vandelaer, twice last year. He would always focus on improving the quarantine and isolation facilities to control the crisis in Nepal. One year on, how does the WHO assess Nepal's progress in managing the crisis?
Including through support from partners, Nepal has been able to establish enhanced health desks for screening of entering and exiting travellers at the Tribhuvan International Airport. It has taken steps to establish such facilities at two new international airports to be commissioned and in 13 points of entry at the Nepal-India and Nepal-China borders through the locally contextualised implementation of a nationally endorsed model. Human resources have been mobilised to man these health desks and partnerships established with local bodies and I/NGOs to manage the surge in the volume of travellers. There are hand-washing stations, toilets, provision of masks, non-touch fever screening instruments and IT tools for registration and data management.
These were being effectively used to screen the health status of travellers. But, these facilities are finding it difficult to manage the current volume of travellers across the Nepal-India border. Arrangements are being made and support from partners is being solicited to ramp up the arrangements that are needed under the auspices of the district coordination mechanisms.
Several guidelines have been endorsed and disseminated to ensure safe quarantine and isolation and partner support has been garnered to manage institutional quarantine and isolation facilities. Those who can afford to pay have been facilitated in the designated hotels and other boarding facilities with the implementation of standard operating protocols. Those who cannot afford to stay in such places or do not have the facilities at home to quarantine/isolate themselves are being supported with quarantine/isolation kits. Again, the demand for such facilities far exceeds the supply during the surge in cases. All three levels of government will have to work together along with partners to manage the situation.
As in the first wave of the pandemic, a big share of the current problem is attributed to Nepal's open border with India and the return of migrant workers. What do you think works best in controlling such situations?
As in the first wave, the advice remains the same in this second wave: Health screening and testing at the points of entry, isolation of positive cases, active contact tracing followed by quarantining of those exposed. For these to happen effectively, multiple agencies must coordinate their efforts. Similarly, communities will have to ensure that public health safety measures are being implemented. Cooperation across the border is also needed since, in addition to designated points of entry, people can enter across many undesignated locations along the porous border.
These measures could have been effective, but you are also aware of the limitations of this region. You also belong to the South Asian region and you have an excellent understanding of socio-cultural and political situations in this region. What do you think are the strengths and weaknesses of this region in handling the pandemic?
In the context of Covid-19, the major challenges that we face are whether we are willing to base our public health measures on scientific evidence or not. Misinformation and fake news are adding to the complexity of the fight against Covid-19. Countries will have to find ways of dealing with this infodemic swiftly and decisively. In our region, given our development status, the choices are even more difficult as we must balance health with economics. Times like these warrant us to demonstrate individual leadership skills across walks of life and find innovative solutions that will protect our communities.
You might think this is a super stupid question. But, everyone is curious when this pandemic will end. Many people had pinned their hopes on the vaccines. The vaccines are there, but the pandemic is still wreaking havoc. What do you think the world needs now?
From the very outset of this crisis, the WHO Director-General Dr Tedros has repeatedly emphasised the importance of solidarity between member states in defeating Covid-19. This solidarity needs to cut across the board – sharing information, know-how, supplies, vaccines, research etc. I too firmly believe that solidarity across the board will help us overcome the Covid-19 menace.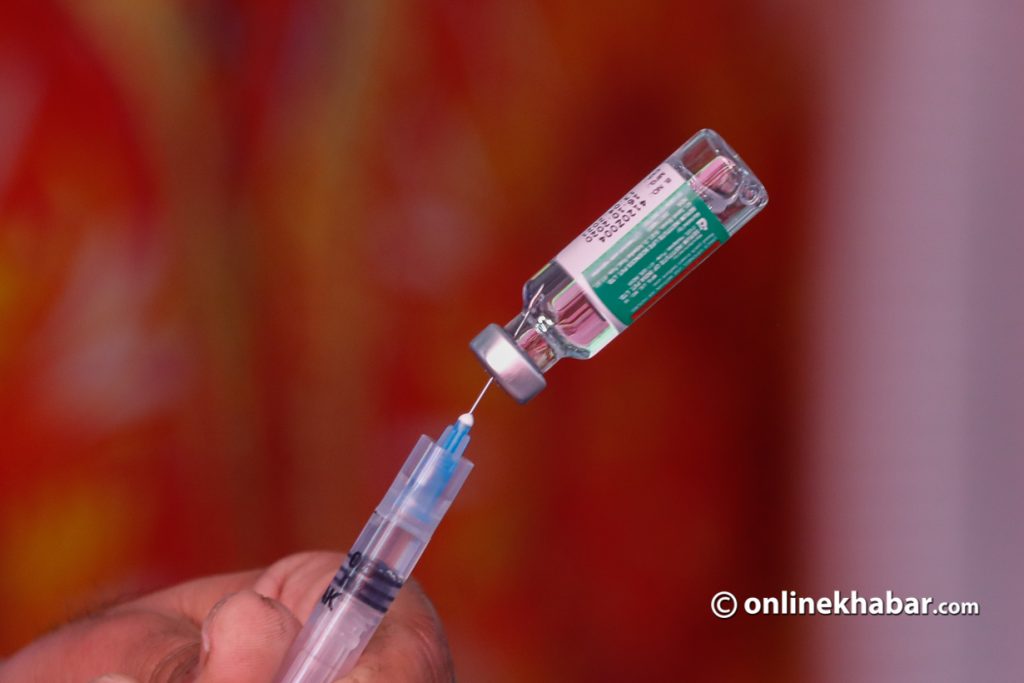 We have several safe and effective vaccines to prevent Covid-19; we have rapid diagnostics to test it; we have public health interventions such as case investigation, contact tracing, quarantine of those exposed and isolation of those infected/ill. We have face masks, hand sanitation and physical distancing to prevent or reduce the spread of infection, and we have oxygen and dexamethasone to treat it. Our urgent task is to expand access to these to stop infections and save lives.
We have the tools to bring this pandemic under control in a matter of months if we apply them consistently and equitably. Vaccines are a vital and powerful tool. But, they are not the only tool. Physical distancing, masks, hand hygiene, ventilation, surveillance, testing, contact tracing, isolation, supportive quarantine and compassionate care: they all work to stop infections and save lives.
So, what should Nepal hope for and fear in the upcoming months?
The WHO is a technical agency. We make available to the Ministry of Health and Population in Nepal global evidence and advice on a variety of subjects including Covid-19. It is for the government to decide what to do with the evidence and advise and contextualised them for Nepal. From the outset of the Covid-19 emergency, we have been providing advice, human resources and material help to the government of Nepal.
The hope should be of uniting in the fight against Covid-19 and basing decisions on scientific evidence.
Do you have any suggestion for the government of Nepal for a better Covid-19 response?
We work shoulder to shoulder with the Ministry of Health and Population and are constantly sharing our know-how and advice. It is essential that all institutions in the country be they governmental, private or non-governmental pool and leverage their resources to fight the Covid-19 pandemic.
Anything you would like to add?
I would like to remind all that we all need to step up and take our individual responsibility of keeping ourselves and others safe. I appeal to you to please follow the public health guidelines. Wear masks, wash your hands frequently, and maintain physical distance.