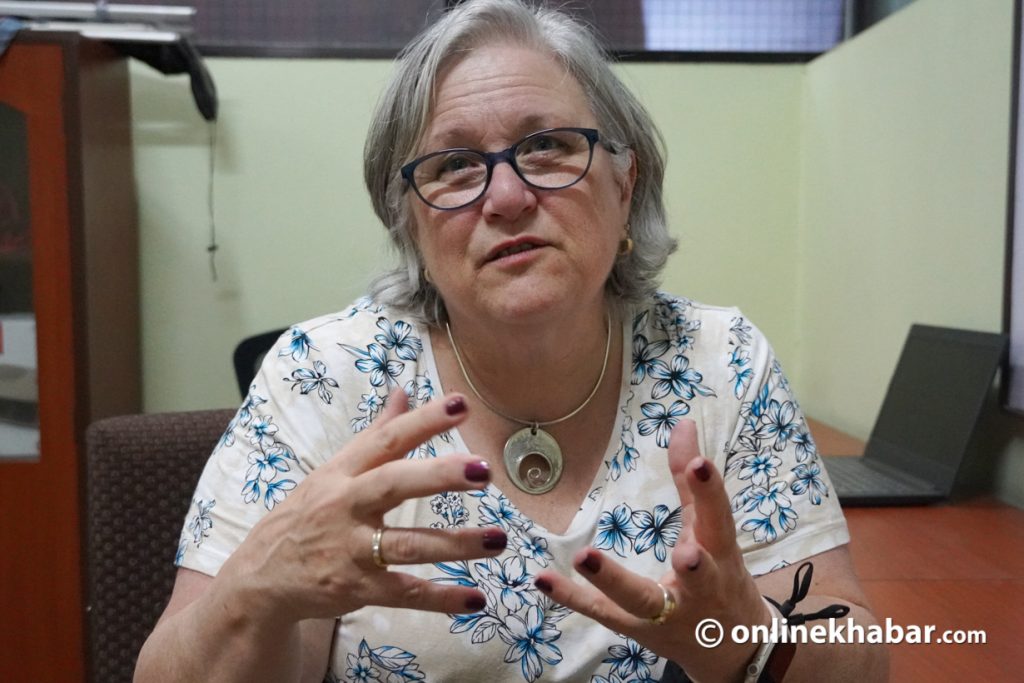 Margie Peden of South Africa has been working in road accident prevention and road safety for the past three decades. In all these years, she has worked on a plethora of projects and research studies related to the issues.
Peden currently holds the position of the head of the Global Injury Programme at The George Institute, UK. Earlier, she worked at the World Health Organization for 17 years as a co-director of the WHO Collaborating Centre on Injury Prevention and Trauma Care.
Peden is currently in Nepal to launch a research project. As road safety still does not get enough priority in Nepal despite road accidents being everyday affairs here, Onlinekhabar has caught up with Peden and talked about different aspects of road safety in Nepal.
Excerpts:
As an international expert, how do you assess the status of road safety in Nepal?
Nepal recently has started addressing road safety issues. This is really an important issue because road accidents are predictable and therefore preventable. And, so, the country's government has agreed to put in place some of the policies and programmes that we know will improve the situation.
There's still a way to go in Nepal. It is necessary to address multiple factors like improving the roads and vehicle standards, having good policies, getting people to behave and follow the laws and the regulations, and then always having a good emergency service available to deal with the patients. And that's what the government of Nepal has started to do. We call this a safe system approach.
But most of the time, Nepal's difficult terrain is blamed for road accidents. So what's your comment on this?
So infrastructure is an important element of the safe system's approach. It is an area where certain organisations, like the World Bank, have specific added value. For instance, it gives loans to countries to build roads. Then, there is another organisation called the International Road Assessment Programme that comes in and assesses how safe the roads are and makes recommendations for improvements.
The problem in Nepal, as you have correctly said, is the geography. So you have got these high mountains, you have got lots of water that comes down from the sky, makes things very slippery. People in Nepal use a lot of public transport, which is good on one side, but you have to have safe roads in order to get people from one point to another.
So there is still a lot of work to do in the area of infrastructure. But building infrastructure can be an expensive thing. So in this regard, I am sure that the government of Nepal will be working with many international organisations to improve the infrastructure.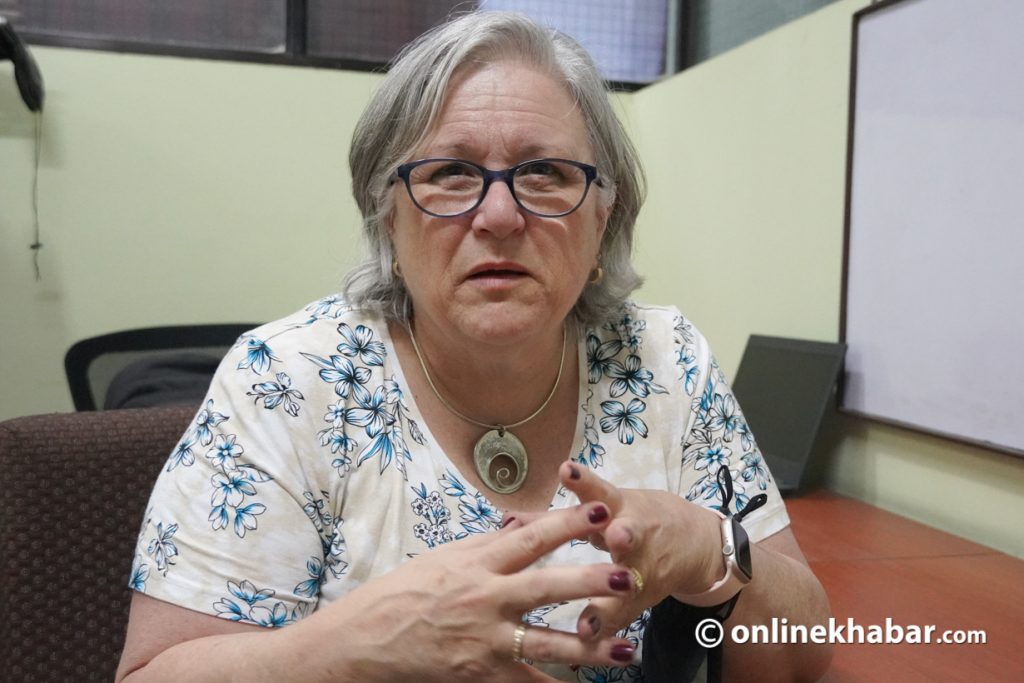 Besides the infrastructure, is the negligence of people one of the causes of road accidents? Most of the time they are in a rush and do not follow the traffic rules. So how can they correct such behaviours?
We can try to get people to change their behaviours by putting in really strong road safety laws. So strong laws, that if you do not wear a seatbelt or if you ride too fast, or if you drive recklessly, there must be a strict penalty.
It's a complicated issue because it's not only behaviours, it is also a road structure that is not separated. So last night, I saw bicyclists, motorcyclists and heavyweight trucks sharing the same lane and dogs were running across the road.
Some countries have already overcome this complicated issue. For instance, Malaysia has separated some of their roads for pedestrians and motorcyclists completely away from roads for heavy four-wheeled vehicles. Nepal should do the same.
Several policies have been made to minimise road accidents and promote road safety, but the concerned authorities are not serious about their implementation. So in such a situation, how can the country strictly implement the policies that could mitigate road accidents?
So this is where something called community participation should be held and it is really important. So as you are developing a new policy or amending a policy, what's really good is to engage the communities. And you get the communities involved in those modifications in understanding the reasons behind the modifications.
So if you can get the communities in Nepal to understand that the policies are being put in place to keep them safe, and why they should be following those policies, hopefully, we can get more people to follow those rules.
For developing countries like Nepal, what can be the challenges to improving the road safety status?
So always, when you ask, what some of the challenges are, the first thing that comes up is money. And I'm sure you knew I was going to say that. The other thing is human capacity. So that's what we're doing here through the university – where we have to grow a generation of researchers, practitioners, engineers and medical doctors.
People always think it's (an accident) and it is never going to happen to them because they are safe drivers. This is another challenge. But it's 50-50, the person on the other side of the road maybe is distracted or maybe got a faulty vehicle, or is going too fast or whatever. So yeah, these are the three things that I would say are the major challenges.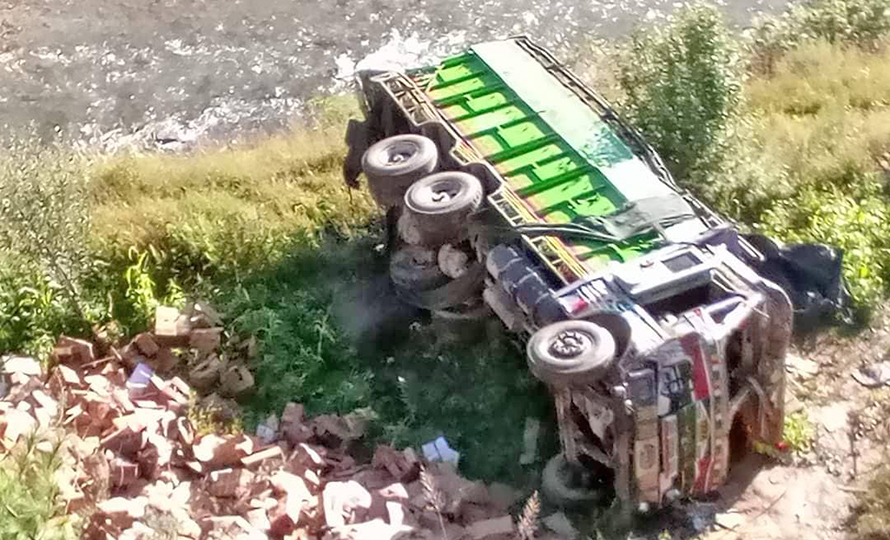 What can be some of the policies that can immediately address road safety issues and challenges in Nepal?
One of the most important things in a country is to have a dedicated government organisation that has the authority and accountability for road safety. This kind of organisation should also work in policy concerning seatbelt law and helmet law, among others.
Then, it should have policies that address the different areas of the safe systems approach. So Nepal needs to understand where their gaps are, and where the policies need to be put in place. And that's one of the things that we're stressing here in Nepal. We will continue doing so in the years to come.
Is there anything you want to add at the end?
I think that Nepal is moving forward in this area and there are many organisations here in Nepal, such as the World Health Organization, UNICEF, and some other excellent organisations, some great academic institutes working for the betterment of this sector. I am sure we all have the government's new plan to put in place and improve road safety.