After failing to get reappointed as the prime minister, KP Sharma Oli, on the early hours of May 22, repeated his five-month-old move as he dissolved the House of Representatives yet again, taking the country towards elections amid the raging Covid-19 pandemic.
Oli said that this was the way to move forward as the House had become irrelevant and that conducting the elections was the only way the country could move forward. The president, then, even came up with dates. If the Supreme Court does not reject this decision, the elections are due to take place on November 12 and 19.
While Oli is busy with internal and national politics, cases are still on the rise in Nepal. Since the decision to hold the elections, there have been over 30,000 cases and nearly 600 deaths in the country. This has caused a lot of tension amongst health workers who feel that even thinking about conducting the elections during the pandemic is not only irresponsible but stupid.
The reason doctors and medical workers are raising alarm is the number of deaths in the country has doubled since April. Until April 14, 3,061 people had died of Covid-19. The number as of Tuesday (May 25) was 6,700.
Experts, pointing towards Nepal's southern neighbours, say that the number will definitely rise if the elections happens thanks to the grand campaignings that take place before voting.
Call for crowding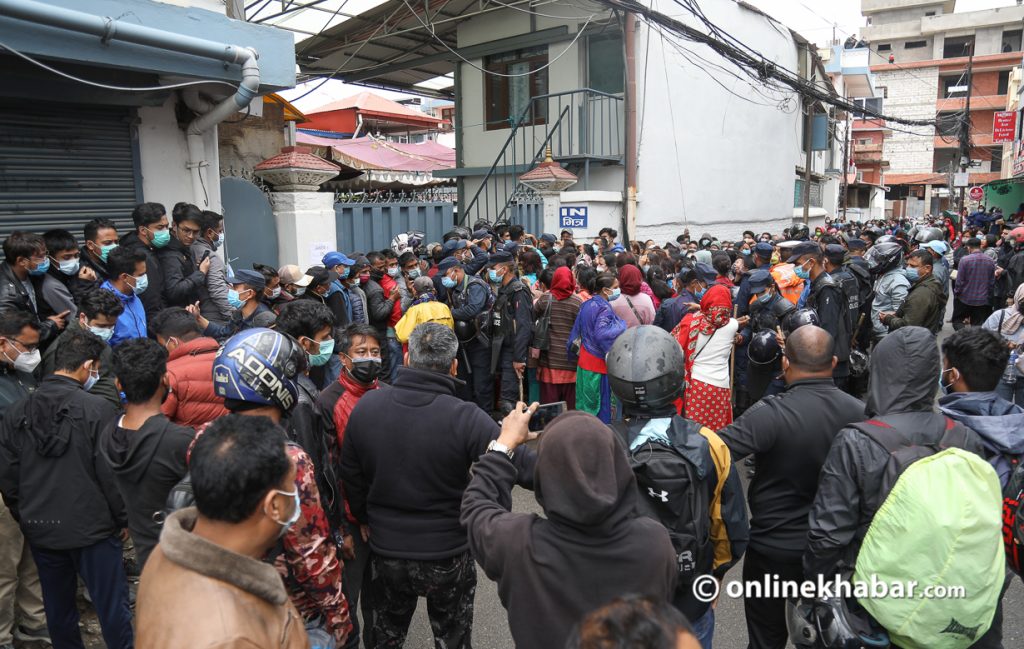 Dr Achyut Karki, Bir Hospital's Covid-19 in-charge, says he is concerned about how the government plans to control the crowd for elections when it has not been able to do so during testing and vaccination.
"It's stupid to even think about it," says Dr Karki.
He says that the reason for the rise in the number of cases currently is the government and people being careless by hosting political rallies and meeting, weddings and various other events.
"Cases were finally going down and things were getting back to normal. Even though the virus was around, people and the government acted like it no longer existed. We're bearing the brunt for that," says Dr Karki. "We need to learn from this and act responsibly even when cases do go down. If we do hold the elections, who knows how worse the situation can get?"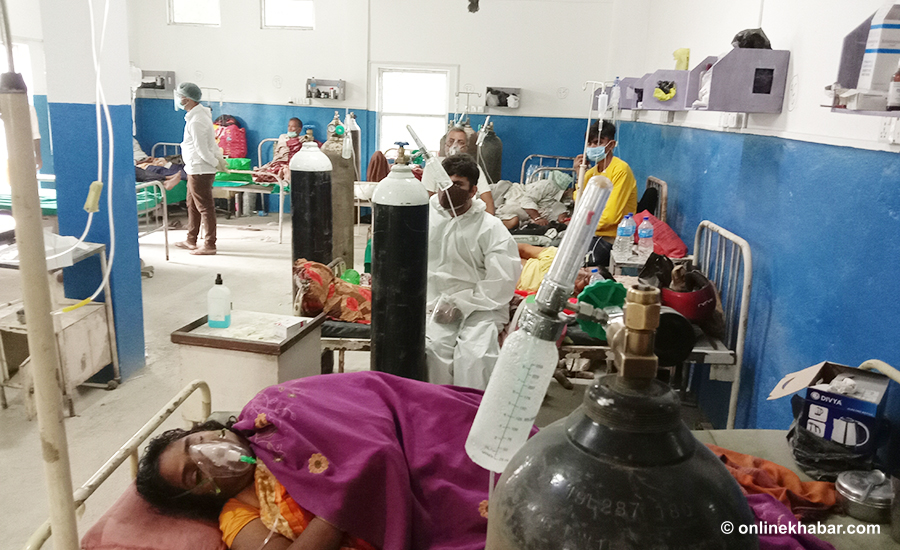 Cases in India rose as it held the Vidhan Sabha elections in various states. The virus, according to experts, spread exponentially through political gatherings and rallies as they practise little to no social distancing. In Nepal, similar things happened. Oli held a programme attended by a few thousand people. His opposition, Pushpa Kamal Dahal and Madhav Kumar Nepal, held a demonstration programme that had over 10,000 people. These political incidents and various religious festivals and marriage parties held in the country, according to experts, led to a spike in Covid-19 cases.
Alarm bells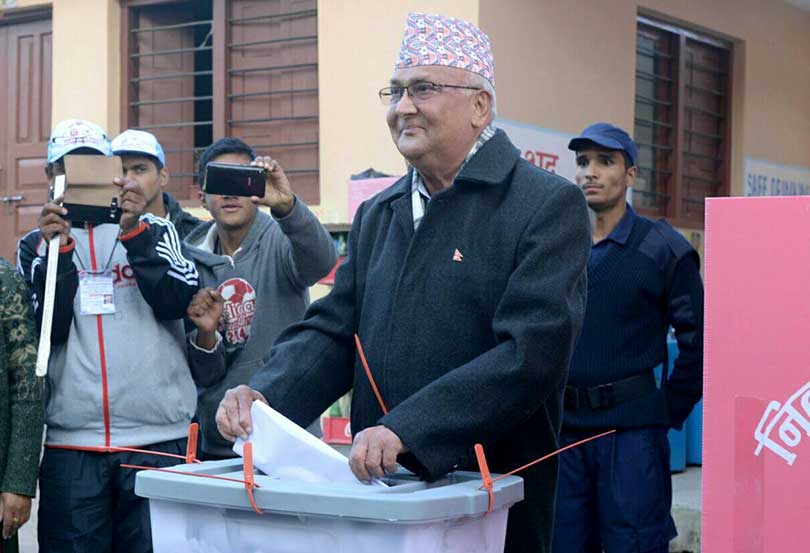 Dr Sher Bahadur Pun, a virologist at the Sukraraj Tropical and Infectious Disease Hospital, says that the government should look at doing the elections virtually as conducting them physically could be detrimental to Nepal's already exhausted health system.
"Even if there is one person with Covid-19 at a political rally, the entire crowd can be infected. Our politicians need to think about the people," says Dr Pun.
He says that even though the virus is dangerous, the country can control it if it stops people from crowding places and maintaining proper hand hygiene. He adds that even if the number of cases drops down, people shall refrain from going to crowded places until the virus is completely eradicated because it can come back and cause havoc in the manner it currently has.
Health workers are raising alarm because down south, in India, a lot of frontline workers lost their lives to Covid-19. Over 1,600 election officials also died in India as it held the elections. Relatives of the deceased have called the Narendra Modi government a murderer for doing so. Frontline workers fear that the same case can repeat in Nepal.
Dr Niraj Bam, a senior pulmonologist at Tribhuvan University Teaching Hospital, says Oli's decision to hold the elections at such a time is irresponsible. Dr Bam adds that political rallies, gatherings and meetings should instead be discouraged for a year.
"The elections might be beneficial for politicians. But, the public will suffer a lot if they happen. The country will take us a few years to recover from it," he says.
While Oli has been saying that cases by November should come down, doctors and public health experts say that there is no way that one could predict that. They say that the leaders should take India as an example before taking any rash decisions.
"The elections in India escalated the infection. If we don't want that to happen to Nepalis, we should not conduct an election," says Dr Bam.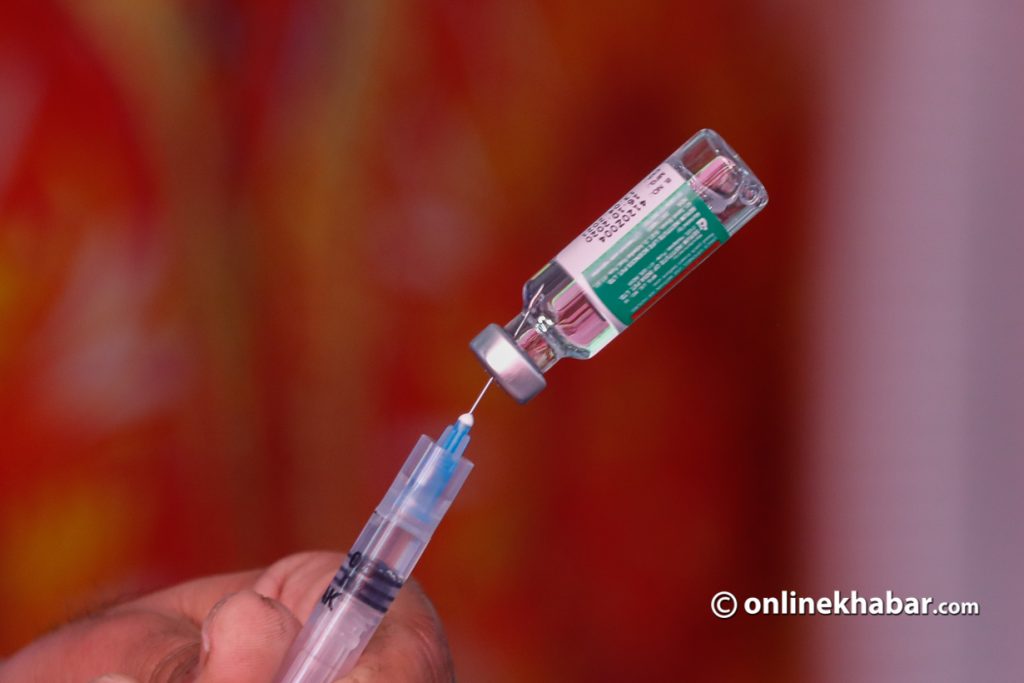 The Oli-led government had said that the entire population would be vaccinated within three months. But, that has turned out to be a lie. Not learning from his mistake, Oli, on Sunday at a press conference, said that he would make sure that all Nepalis would be vaccinated before the elections.
But, public health experts say that the chances of that happening are rare as Nepal does not even have vaccines at the moment. If the government plans to vaccinate the entire population, it has to make sure that the vaccines arrive in Nepal within the next 45 days. As of now, there have been limited efforts to get some vaccines, but that will not be enough to vaccinate the entire population.
Dr Anup Bastola of Sukraraj Tropical and Infectious Disease Hospital, Teku, says Nepal will be hit by the third wave of Covid-19 if the government conducts the elections in November.
"Why can't they understand that the virus spreads faster in crowded space? The government is being irresponsible here," he says.
Dr Bimal Pandey seconds Dr Bastola and adds that there is no chance that the virus will disappear from the country by November. "We will have to announce a health emergency if that happens because our weak health system will break down due to it."
Even the opposition parties are mum about it. Instead of asking Oli to retract this, they are all busy with their own politics.
"It's sad that their focus is not on controlling the pandemic and rather on politics and elections," says Dr Dinesh Kumar Lamsal from Civil Service Hospital.
His concerns are valid too as people are dying in Nepal due to the shortage of oxygen, ICU beds and ventilators. The number of critical Covid-19 patients is not coming down even when almost the entire country is on lockdown.