The third wave of Covid-19 has well and truly hit Nepal. With over 80,000 active cases in the country, the government upon recommendation from the Covid-19 Crisis Management Coordination Center (CCMCC), has put in restrictive measures that have once again paralysed the Nepal economy that had only started to get going.
Business is at a standstill as shopping malls and movie halls are shut. With fewer and fewer people getting out of their homes due to fear of Covid-19, it has directly affected the country's economic indexes.
Wounded Nepal economy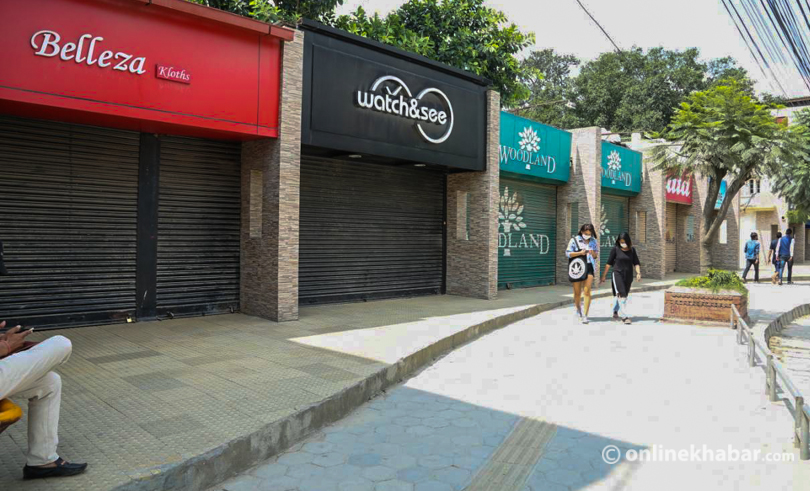 The latest situations have resulted in the decrease of cash flow in the market, says Govinda Raj Pokharel, a former vice-chairman of the National Planning Commission.
"The effect of the third wave is being seen in the production and import sector. It's going to affect Nepal economy even more in the coming days," says Pokharel.
Inflation has not stopped during the pandemic. In fact, it has increased even more. On top of that, the country is also facing a liquidity and employment crisis. Investments that have been done in the unproductive sectors have not helped. This has also had an impact on real estate that has gone cold in the past few months.
Like the world financial system, the Nepal economy that was not in a great place already has been going down even more. Economists warn that if things do not get better soon, the economy is expected to get worse.
According to Nepal Rastra Bank, the annual consumer price inflation hit 7.11 per cent as of mid-December, which is 0.6 per cent higher than the government's annual target for this fiscal year.
Import has gone up by 59.5 per cent but as has export (105.6 per cent). Even though its export has gone up, Nepal still has incurred a trade deficit of Rs 735 billion. Remittance has also gone down in the past year which means Nepal's foreign exchange reserve has also gone down to $10.3 billion that will only be able to sustain the country for the next seven months. Capital expenditure is not great either has only 13.44 per cent of it has been spent so far.
This shows where the Nepal economy is heading to. And if the Covid-19 hits Nepal as it did during the first and second waves, things are going to be really bad, warn economists.
A former deputy governor of the central says with all economic indexes going down, it is time Nepal's finance minister and NRB's governor accepted that things were bad and draft policies that would help the economy.
"We need to accept we are in a bad place. Things are very critical and we need work to ensure the government does everything it can to make things better," says the former deputy governor.
Businesses faring bad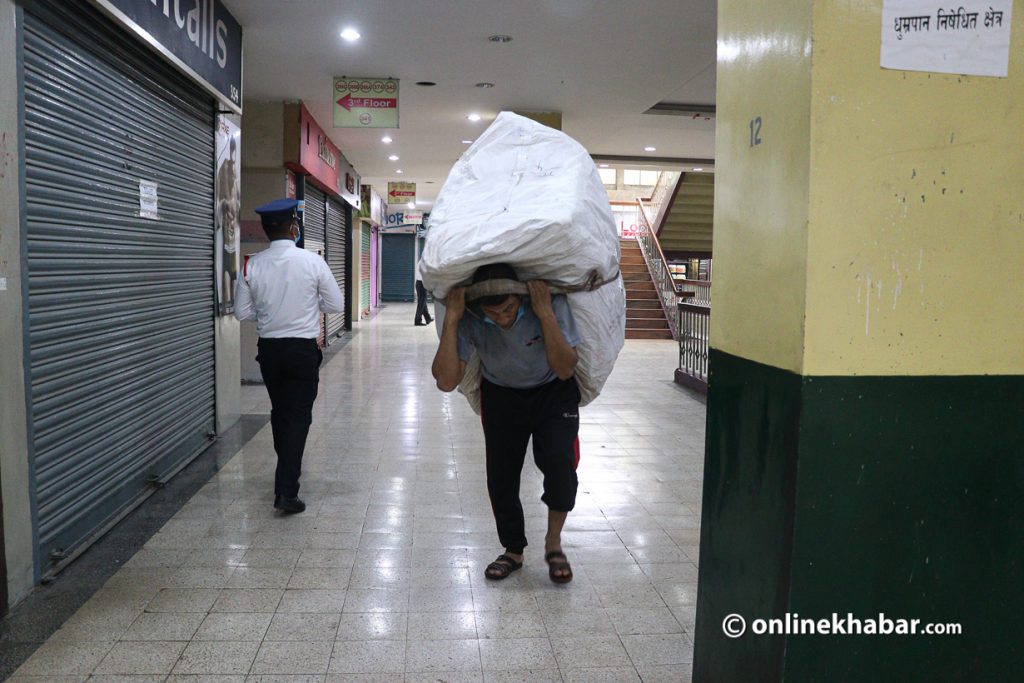 The first thing businesses want from the government now is assurance that they will not impose a lockdown. Finance Minister Janardan Sharma, meeting businesspersons on January 20, told them that the government was not in favour of one. Health Minister Birodh Khatiwada also said that a lockdown would not be good for the Nepal economy.
But, even if the government has not imposed the lockdown, it has introduced restrictive measures that have resulted in a few businesses deciding to not operate anymore. The sector most hit by it is tourism, one of the major pillars of the Nepal economy. You all know how Covid-19 put a stop to Visit Nepal Year 2020.
While things were getting better for hotels and other tourism businesses, the third wave has once again put them in a pickle. The government orders not to host any seminars or conferences mean these hotels are once again doing nothing.
"This, to us (hotels), is like a lockdown," says Youb Raj Shrestha, an executive member of the Hotel Association of Nepal. "We have no international tourists and even domestic tourists are not travelling right now. We are in a mess."
HAN says almost all advance bookings made for the month of January and February were cancelled. They fear, that this will result in many hotels shutting down throughout the country.
Along with hotels, businesses like movie halls, discos, health clubs, gyms, swimming pools, futsal places and markets have also been asked to shut their operations till January 29.
Shopping malls are allowed to open as are convenience stores, but the government has asked them not to allow more than 25 people in at a time. Party venues are also allowed to operate, but they cannot have more than 50 people. On top of this, the government also imposed odd-even rationing on vehicles which has now affected the transport sector too.
"We have already lost so many passengers and now this odd-even rule will kill us. This is unfair, and the government needs to think about taking it back," says Saroj Sitaula, general secretary of the Federation of Transport Entrepreneurs Association.
Even the aviation sector is being affected by it as the government has made vaccination cards mandatory for its passengers. The sector that has hardly had any foreign tourists is now being hit by both bad weather and Covid's third wave.
Another government decision that has made it hard for economic activity to continue is the rule that has made it mandatory to have a vaccination card to walk around public spaces and offices. Covid-19 has also hit the banking sector hard as most of its branches are shut down due to its staff testing positive.
Nepal Rastra Bank's study states that around 80 per cent of the industries that had shut down due to the pandemic were now in operation. But, with the market shutting down, it is unsure if they will keep on operating. This will not only affect the Nepal economy but will also have an effect on the thousands of people dependent on it.
"We have told the private sector to operate keeping health protocols in mind. We do want to ensure that the economy is stable again," says Ritesh Kumar Shakya, the spokesperson at the Finance Ministry.
Problems in foreign employment
Remittance is a major part of the Nepal economy. But, the pandemic has affected it quite a lot. While things were moving smoothly, now, with the third wave in full flow, people have not been able to travel to foreign countries for work.
"If cases continue to rise here, these countries will not allow Nepali workers. Even if they, they'll put strict provisions," says Sujeet Kumar Shrestha, the general secretary at Nepal Association of Foreign Employment Agencies. "So, we need to ensure that we do everything we can to ensure that cases go down in the country."
He also calls on the government to set aside Johnson and Johnson (J&J) for foreign employment workers.
Around 2,500 Nepalis leave for foreign employment every day. The money that these people send back home has, in one way, sustained the Nepal economy. But, there are fear that if the number drops, so will the remittance and that would mean disaster for the national economy as tourism, which also contributes a lot to the GDP, is also down.
No progress on development projects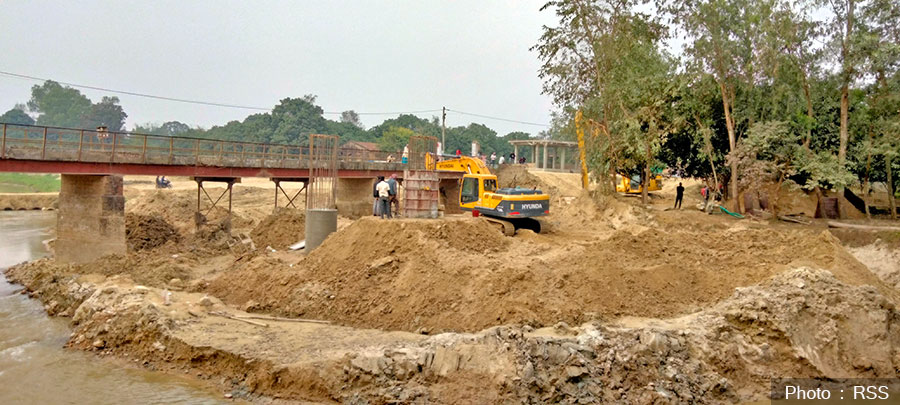 The pandemic has also affected all development projects taking place in the country. Even though most of them were going at a snail's pace, the pandemic put a complete stop to it. With the third wave, things are expected to get worse, predict experts. As these projects have not moved forward, it has had a major impact on the cash flow in the market, hence also affecting the overall Nepal economy.
Citing lack of liquidity, contractors have told the government they will not be able to finish any of these projects on time. They also say there will be a delay as they have not been getting the mobilisation funds that were initially promised. With banks facing a liquidity crisis, things are unlikely to change anytime soon.
Fears about the future
Liquidity crunch is affecting almost everyone. The most affected are importers and industrialists who have not been getting the loans they want.
Nepal Rastra Bank Governor Maha Prasad Adhikari blames the pandemic for the liquidity crunch. But, the umbrella organisation of the private sector, FNCCI's senior vice-president Chandra Prakash Dhakal has called on the government to help the private sector get back up so that the Nepal economy would also get better. He asks the government to not limit any financial activity.
"We can't enforce lockdown. We need to think carefully before doing anything. We have to work together to get the economy back on track," says Dhakal.